From solar planes to autonomous boats to e-skateboards, nothing is off-limits when it comes to vehicles Daniel Riley can build from scratch. Daniel's latest inventions are a battery-powered autonomous boat he's in the process of building, as well as a robust, autonomous, solar plus battery-powered rover that leverages 3D-printed gear. He recently made the switch to more reliable, safe and longer lasting RELiON batteries to push the limits of these vehicles and see just how far and long they can travel on autopilot.
Daniel's power system includes:
Daniel's autonomous rover is powered by solar energy and a single compact and energy-dense RELiON RB10PVC lithium battery. The RB10PVC battery powers the rover's motor and electronics, such as the GPS, and stores excess solar energy to enable the rover to function twenty-four-seven. Daniel also plans to use seven reliable, long-lasting RB10PVC lithium batteries to power his autonomous boat, which he would eventually like to be able to drive at least fifty miles on its own.
Why Daniel switched to lithium iron phosphate:
"I didn't even seriously consider using lead-acid batteries for these autonomous vehicles, as I knew there was no comparison to lithium batteries in terms of cycle life, lifespan and deep discharge capabilities. Also, the weight and size of lead-acid batteries alone eliminated them as an option for these lightweight, fast-moving vehicles. I specifically chose these lithium iron phosphate batteries over batteries that use other lithium battery chemistries because they're much safer and won't light on fire due to heavy use like lithium polymer and lithium cobalt batteries do."
Why Daniel chose RELiON:
"When I found out that the professional drone racer, Paul Nurkkala, relied on RELiON batteries for his global competitions, I knew these batteries would meet the needs of my autonomous vehicles. So far, they've exceeded my expectations."
How Daniel's lithium system has helped him challenge his limits:
"RELiON batteries have helped me take my autonomous vehicle experiments, where safety and endurance are key, to the next level. I wanted a power system that I could leave in a field for weeks at a time without worry, as well as a system that would enable my vehicles to travel for as long as possible. Ever since I started using RELiON batteries, my solar rover has been able to travel for much longer periods of time, including consistently throughout the night. I'm excited to see how far RELiON batteries can carry my autonomous boat once it's built."
Daniel's advice to someone considering switching to lithium batteries:
"The sky's the limit with lithium batteries due to their energy density, lifespan, deep cycling capabilities, compact size and minimal weight."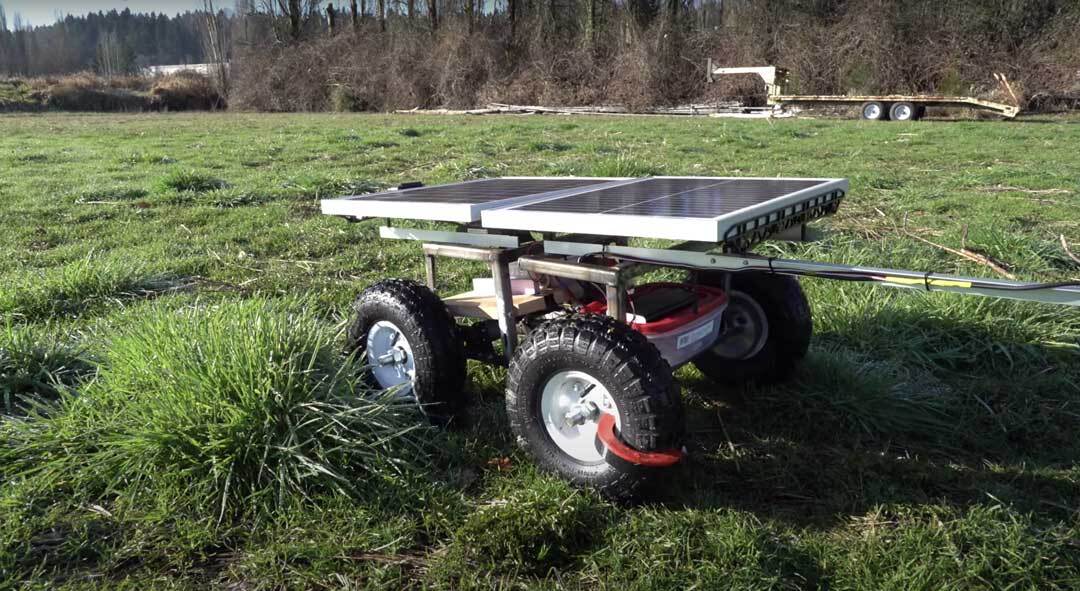 ---
Follow along with Daniel's latest autonomous and solar plus battery-powered builds through his YouTube channel.