Amanda and her husband David have been living the RV life full-time for five years. They originally made the switch after they built a custom, 1,800 square foot home in Nashville only to realize they preferred to be on the road, exploring new destinations like national parks. David works as a tankerman on a Tug and Barge and his company pays for his flights to and from the boat. He works three weeks on the boat and then he's home for three weeks. Amanda and David have been taking advantage of David's free flights from any major airport to and from the boat by traveling to new locations together during the three weeks he is off of work.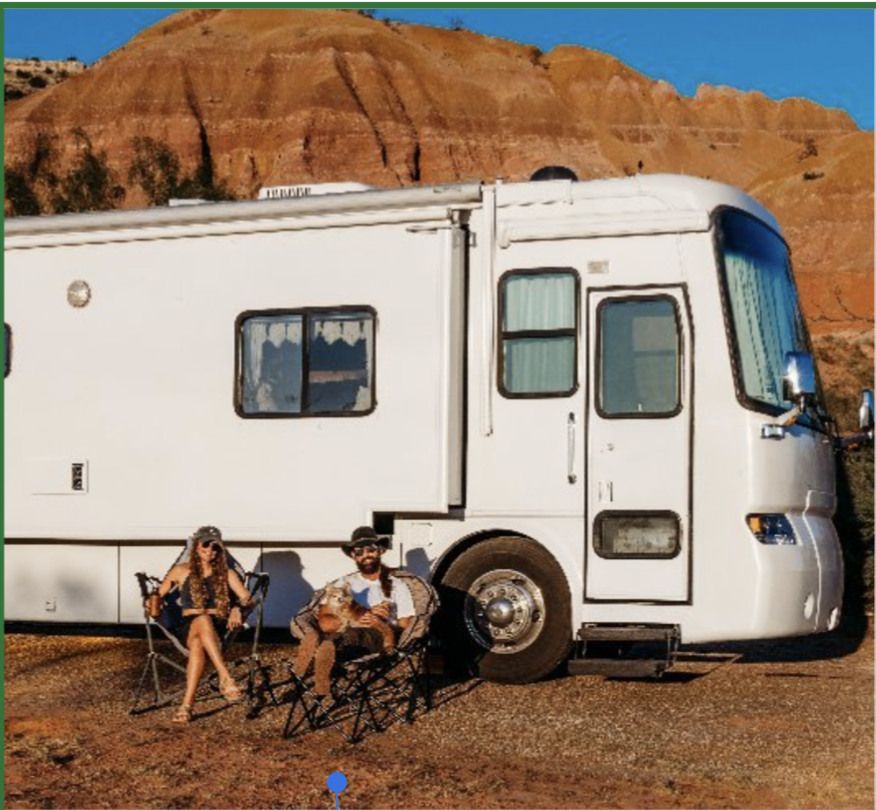 Born and raised in Louisiana, Amanda's family only ever went on cruises or to the beaches in Florida, rather than opting to go RVing or camping. Despite this, Amanda's love for RVing sprouted several years ago and has only continued to grow. We spoke with Amanda about her RV setup and power system, why she and David decided to upgrade to lithium, and what advice they have for other RV enthusiasts.
Amanda's power system includes:
Her fully renovated, 2005, 40-foot Tiffin Phaeton motorhome is outfitted with 2,720 rooftop solar panels, four Victron charge controllers and five Insight 12V-LT RELiON lithium batteries. Amanda is able to run both of her air conditioners at the same time, along with anything else that she and her husband need to power at any given time.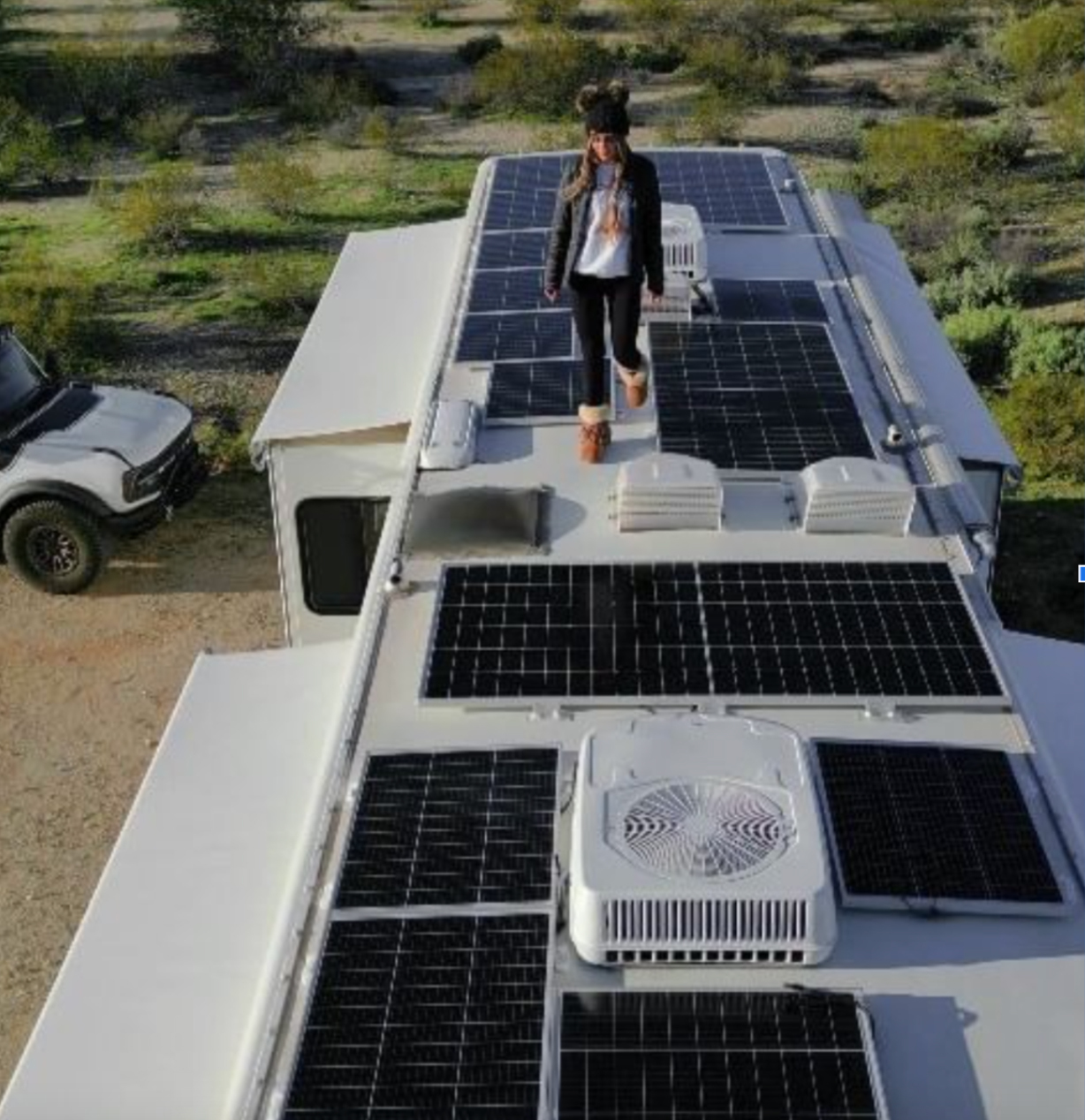 Why Amanda switched to lithium:
"We previously used four lead-acid batteries that were original to our initial RV combined with a diesel generator that we would use to keep the batteries charged when boondocking. Honestly, the generator was stinky, it was expensive and burdensome to have to constantly refuel it. Also, a lot of places have specific generator hours that would make it very difficult and frustrating to keep our batteries charged through the use of a generator. We wanted to be out hiking and exploring each area, but we would often have to come back to run the generator during generator hours to make sure that our batteries were charged, especially as the lead acid batteries were not reliable in and of themselves. Having our new lithium batteries and our solar setup has been so much more pleasant, more cost effective, and less smelly and toxic without the generator exhaust. The lithium batteries have performed exceptionally, are lightweight and will last us much longer. We really love our new solar and lithium battery setup!"
Why Amanda chose RELiON:
"We chose RELiON because we knew we wanted 600 Ah of batteries, and we're happy to have that in five batteries - 120 Ah each - instead of having to use six 100 Ah batteries. We have been able to save a lot of space in our RV as a result. Also, their ability to be charged at super low temperatures as well as the intelligent cooling feature removes the heat from the batteries during high discharge times while keeping the critical components safe."
How has Amanda's lithium system helped her challenge her limits?
"We are able to maximize our time outdoors in each new location, as we no longer have to worry about whether we will have enough energy to make dinner at the end of a long day. We also have 36 acres in Southern Colorado that's completely untouched, zero hookups, and we know that having our solar plus lithium battery system will allow us to park on our land as long as we want and have power when we need it."
Amanda's advice for people considering switching to lithium batteries:
"Lithium batteries last 10 times longer and charge faster, giving you a much bigger bang for your buck!"
Amanda's favorite part about RV life:
"I love having a new backyard constantly and being able to pick and choose wherever we want to go or visit new places or go back to places that we really loved, or follow the beautiful weather."
Follow along with Amanda and David on Instagram to see where their solar plus storage system takes them next: https://www.instagram.com/therollinboles/.