What You Need To Convert Your RV To Lithium Batteries
---
When your adventures involve countless miles or remote campsites, you need a trustworthy battery that won't hold you back. While you may be on the fence or trying to learn as much as possible to make a smart investment for your recreational vehicle, RELiON is here to help you determine what you need to make the switch to lithium RV batteries. Follow along for our tips.
Why You Should Convert Your RV To Lithium Batteries
First, you may be wondering why you should switch to RELiON lithium batteries instead of other brands. Let us explain! RELiON lithium iron phosphate (LiFePO4) batteries deliver everything you need to support life on the road and off the grid. Our batteries are inherently safe and lightweight, you'll not only travel more efficiently, but you'll also do it with less of a footprint without sacrificing power, performance, and reliability.
What are the benefits of RELiON lithium batteries?
More usable battery capacity – this means our lithium RV batteries allow you to use 100% of their capacity, regardless of the rate of discharge. You can run all your electronics and still have ample reserves, even when boondocking.
Zero maintenance – There is no need to water your batteries unlike lead-acid!
Constant power - no voltage sag
Drop-in replacement - our standard-sized BCI cases make them easy to replace.
Longer life - our batteries have up to 10 times longer life than lead-acid batteries, and they still provide 80% of the rated capacity after 2,000 cycles.
Partial State of Charge Tolerant - partial charging does not affect performance quality or battery life, this is the leading cause of lead acid battery failure.
Why You Should Choose RELiON Lithium Batteries For Your RV
We believe our batteries are the best lithium batteries for your RV. Aside from the performance benefits of RELiON lithium batteries, our team of experts have over 200 years of combined experience so you can rest assured that your batteries were designed and engineered by the best in the business. Our Seattle-based engineering team works hand-in-hand with our manufacturing facilities to ensure quality products that perform. Not only are we committed and able to deliver the best products, but we are proud to say our factory is ISO 9001:20015 certified. Plus, our commitment to safety and environmental sustainability for all of our products is why we invest in certifications like UN38.3, to ensure we meet the industry's quality and safety standards.
What Size Battery Do I Need For My RV?
At RELiON, we offer 12V, 24V, and 48V lithium batteries available in a variety of BCI standard sizes. For RV applications, our batteries can power Class A, Class B, Class C, 5th Wheel, Toy Haulers, Travel Trailers, and Pop-ups. The table below features our most popular RV batteries and will help you determine which battery or batteries you need based on your power requirements. The RB100-LT 12V lithium RV battery is lightweight, can withstand extreme cold weather temperatures, and is perfect for your camper van conversion.

You may be wondering, "what does LT mean?" Our Low Temperature (LT) Series lithium batteries are cold-weather performance batteries that can charge at temperatures down to -20°C (-4°F). These batteries look and operate exactly like RELiON's other batteries, with the same power and performance. They have the same charge time at above-freezing temperatures. They also feature the same dimensions, configuration, and connectivity of their standard counterparts, making them drop-in replacements in applications that already use RELiON batteries.
Do I Need An Inverter In My RV?
Not every RV needs an inverter and not every inverter needs to be specific to lithium. If your system requires an inverter, all of them should be compatible with RELiON batteries. In general, not every system needs an inverter in an RV with our batteries. Only AC-powered appliances and devices require an inverter. Ultimately, if you switch from lead-acid to lithium rv batteries in your system, you won't need a new inverter for your batteries.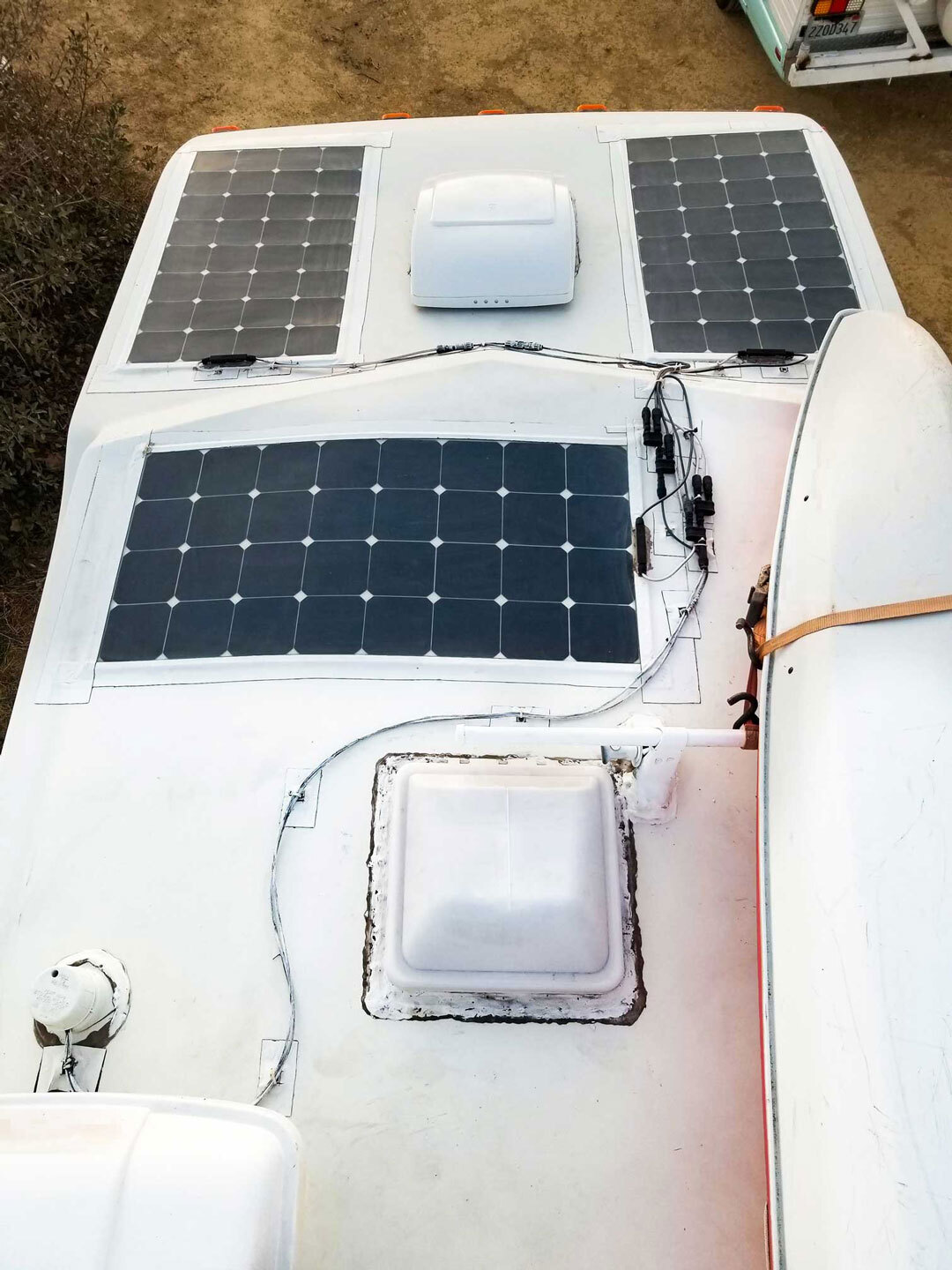 Solar Panels And Charge Controllers
The charge controller is the gatekeeper between a solar array and a battery: it protects the battery during charging and also prevents the battery from sending current into the solar panels overnight when the battery's voltage is higher than the solar arrays. There are two kinds of charge controllers, and both can connect your solar array to a RELiON solar RV battery. The first is a pulse width modulation controller (PWM). A PWM is like an on/off switch that connects and disconnects the solar array from the battery. The other common type of solar charger is a maximum power point tracking controller (MPPT). The MPPT monitors the voltage on both sides: the solar array as well as the battery. Before buying a charge controller, take the time to sketch out how much power you can generate from your solar panels, what sort of activities you will be powering, and the conditions where you'll need this power. That will help guide you to the right purchase. If you have questions about this, our tech experts can help.
How Do I Charge My Lithium RV Batteries?
When charging LiFePO4 batteries, make sure that you are not using a charger meant for other lithium-ion chemistries, which are typically set to a higher voltage than required by LiFePO4 batteries. A lead-acid battery charger can be used if the voltage settings are within the ranges of LiFePO4 batteries. If LiFePO4 batteries are not fully discharged, they do not need to be charged after each use. As we mentioned above, LiFePO4 batteries do not get damaged when left in a partial state of charge (PSOC). You can charge your LiFePO4 batteries after each use or when they have been discharged up to 80% DOD (20% SOC). Please note that we recommend storing batteries at 50% state of charge (SOC) to minimize irreversible capacity loss. If you are using a voltage-based fuel gauge that is designed for lead-acid batteries, it will not accurately provide a state of charge (SOC). Please replace your fuel gauge with one that measures current rather than voltage. Our tech experts usually recommend Victron or Magnum LiFePO4 battery chargers and can assist you with any questions you may still have.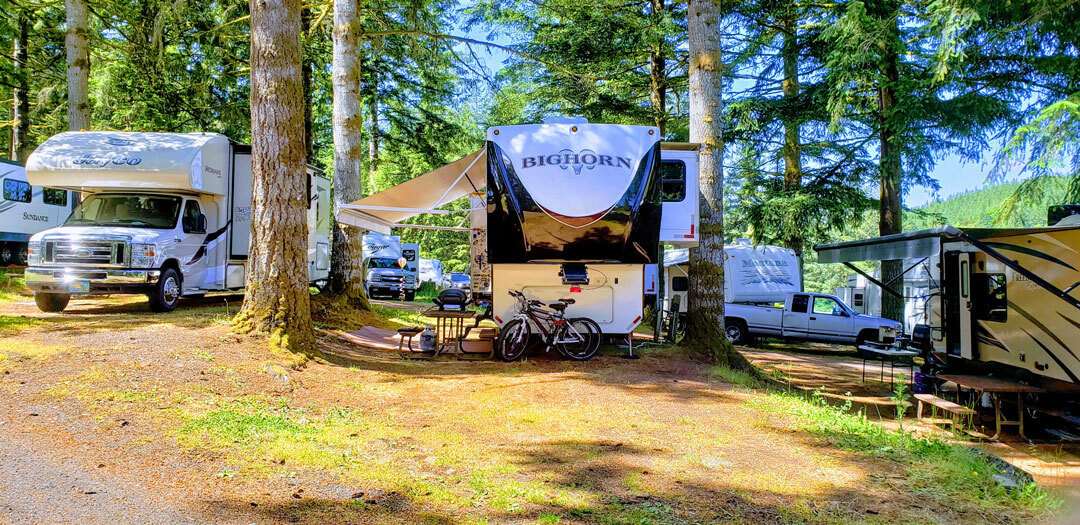 Ready to make the switch to lithium? We hope our tips help you determine what you need to make the upgrade for your recreational vehicle. If you have questions about how to enhance your system with lithium, please contact us, or to begin your upgrade, visit our product page.
---