Portable power stations can offer you a vast number of benefits during the winter season that ranges from practical ones like reducing energy costs and dealing with erratic weather to solutions for your holiday season party planning and sports activities. U.S. consumers are in fact expected to face a 26 to 28 percent rise in energy bill costs in 2023 alone due to the combination of higher energy prices and a colder-than-usual winter season.
With this expected rise in energy costs, power outages, and the increasingly unpredictable weather trends seen all over the country, it is prudent to be prepared with backup energy sources, such as a portable power station, that can help ensure convenience and safety for you and your loved ones in times of need.
Save on Energy Costs
Whether you want to supplement your at-home energy use or conserve energy use while off the grid, a portable power station allows you to customize your energy use options. While at home, you can use a portable power station to lower heating bills by focusing energy on portable heaters and heated blankets in only specific rooms versus turning the heat up in your whole house.
More than just heating options, a portable power station allows you to plug in additional electronics, coffee makers, and other high-energy use items that could be a drain on your energy costs. This can help to alleviate the problems being faced with the annual energy increases, which went up nearly 8 percent between 2020 and 2021 and are predicted to rise nearly 30 percent from 2022.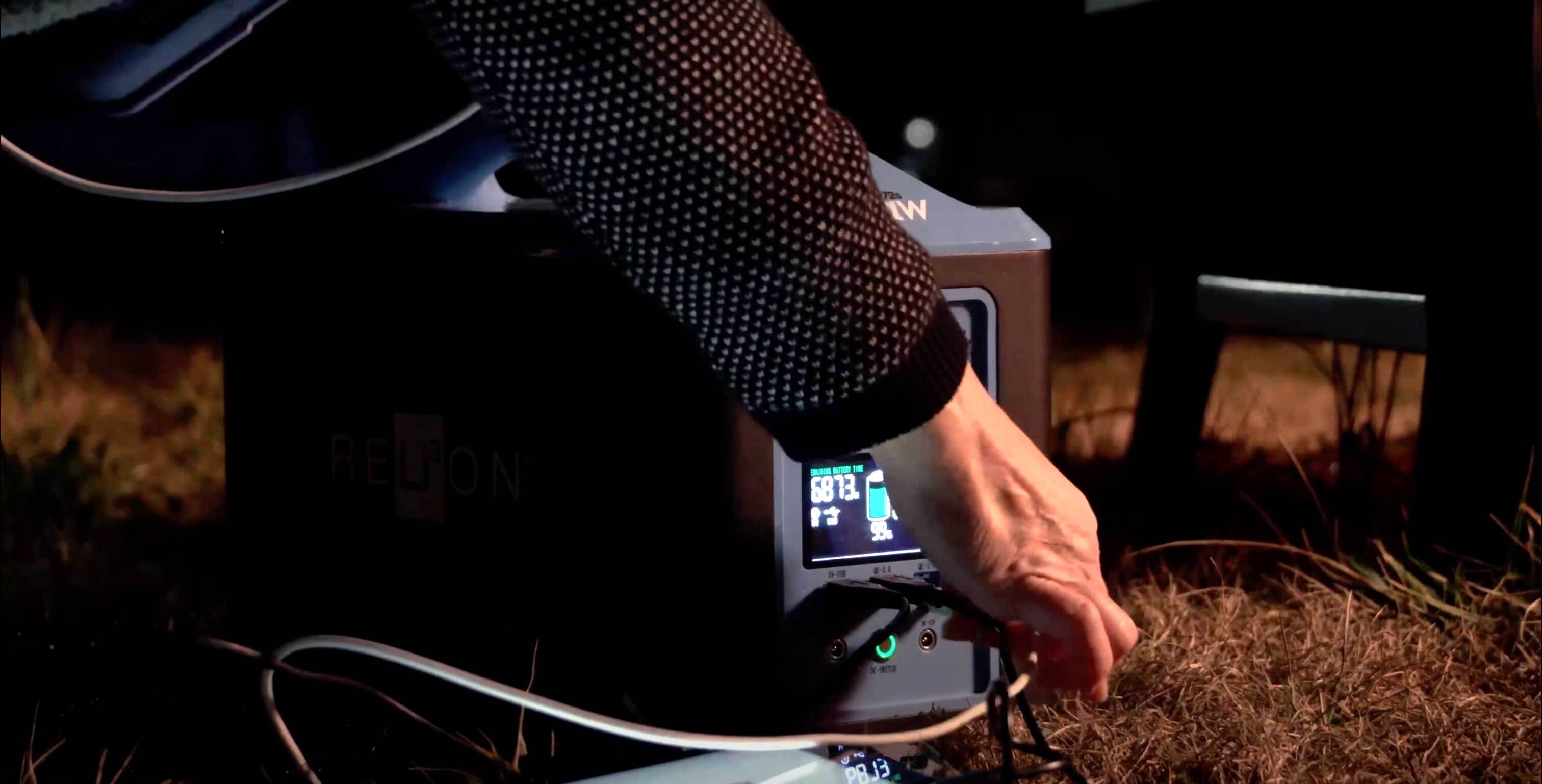 Take Your Holiday Party Outside
A portable power station also allows you to take your holiday get-togethers outside without the hassle of dragging heavy cords all over the place. With a portable source of power, you can take advantage of outdoor heaters, lighting, electronic grills or smokers, LED projectors, and more to create the ambiance you normally have indoors but out in nature. Portable power stations are powerful enough to create an engaging event outdoors and power outdoor theater viewings, bars, and dances.
Outdoor Activities and Sports
Wintertime may seem like a period of tough times, but it can also offer a period of fun and enjoyment in the cold wintery conditions. Many winter sports require you to be outdoors, often deep into secluded areas. A portable source of power can make sure you are able to heat food, power your electronics and stay warm while outdoors. Some examples of winter sports that benefit from the use of a powerful and lightweight battery are:
Hiking
Winter Camping
Ice fishing
Backcountry skiing
Living Off Grid
You may want or need to go off the grid during the winter months, in which case a strong and reliable power source is vital. An off-grid cabin, for example, needs its own reliable and constant power source to ensure that all vital tools can be used without disruption. A portable power station can help make sure you have the extra power needed for small to medium appliances. Off the grid, you can also use a power station to run things like:
Radios
Water purifiers
Lighting sources
Camping heaters
Be Prepared for Car Problems
When the temperatures drop, the possibility of getting stuck in harsh conditions outdoors rises significantly. Storms are also becoming increasingly severe throughout the U.S., and a bad storm can cause your car to get stuck for long periods of time in dangerous temperatures, as we recently witnessed with a major storm in New York. If you are stranded in your car in a snow or ice storm, the name of the game is waiting. However, you will not know how long it can take for help to come or for roads to get cleared. In the meantime, you need to stay safe and warm. The gas in your car and the clothes you are wearing are likely not going to be enough to stay safe. A small portable battery kept in your car can offer hours of power that you can use to make sure you can sit tight and stay warm while conditions improve or help comes to you.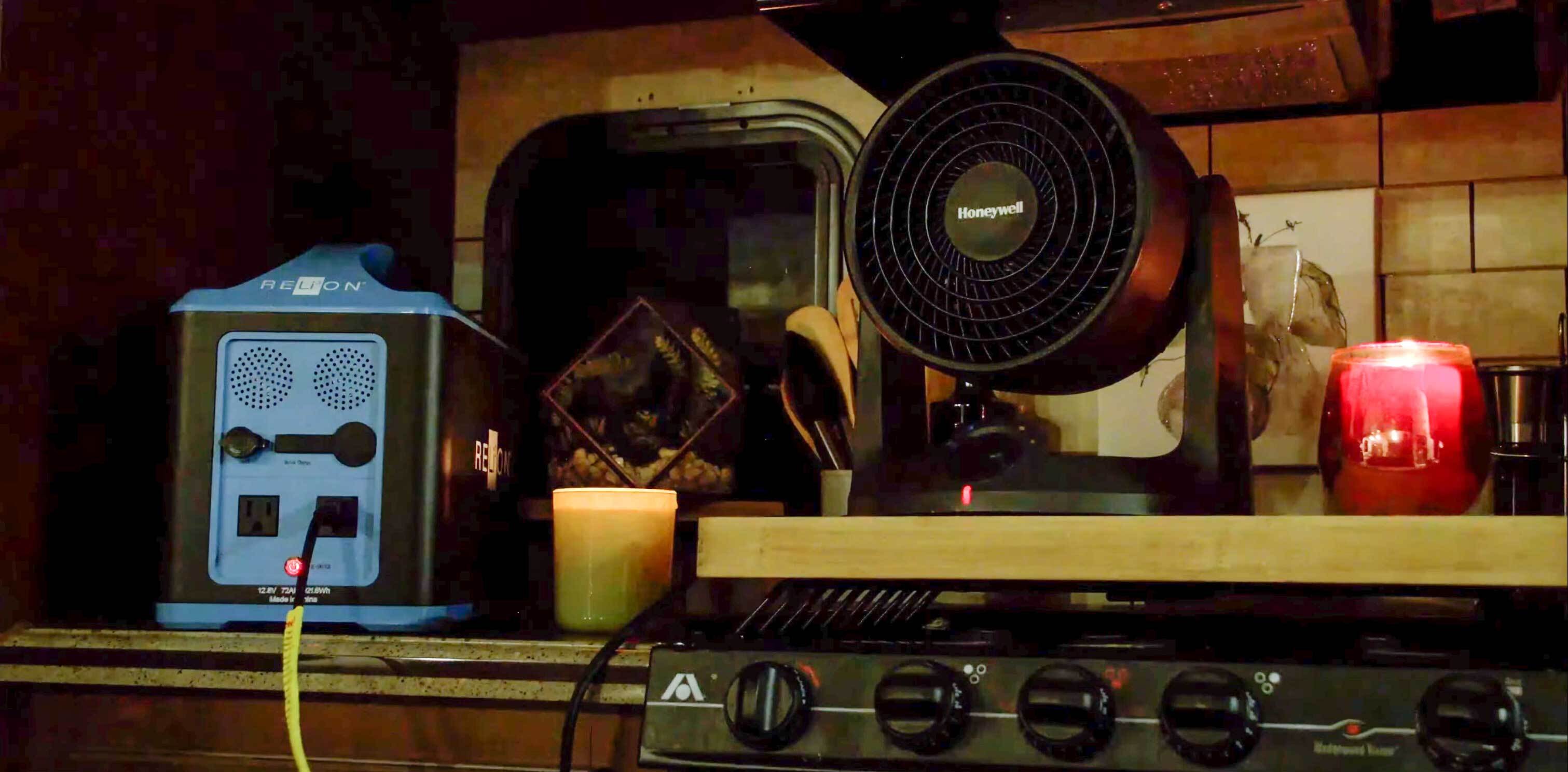 Backup Energy for Winter Storms
The cold weather of winter doesn't only cause problems and complications like getting stuck in your car. A severe winter storm can cause unexpected and often lengthy blackouts that can put you in an extremely inconvenient, as well as dangerous, position even in your own home. Getting cut off from your power sources can mean missing work deadlines, losing the tools you need to contact emergency services if you need help, and being left without heat for extended periods of time. If this happens, you need a strong backup power supply that can act as an additional energy source for your home.
How RELiON Can Help with Your Energy Needs
A portable power source like the RELiON Outlaw 1072S Portable Power Station can provide as much as 72Ah to help make sure you can have peace of mind and security during the most severe winter storms. A battery with this level of force can help power multiple devices for extended periods of time so that you can continue to power laptops, phones, portable heaters, cooking supplies, and lighting sources - no matter where you find yourself this winter season.
Wintertime doesn't have to be harsh as long as you have the right tools to help keep you warm in these chilly months. Shop the Outlaw 1000 Watt Lithium Power Station today and see how reliable portable power can help you navigate winter with ease.