When we bought our first truck camper, we were really excited to take it on a long trip down Mexico's Baja peninsula. The camper was perfect in most ways. It had a comfy bed, ample living space for us and our big dog, and even a shower. One thing it did not have was lithium-ion batteries.
In Baja, you explore remote beaches and wild camp on the coast a lot (that's kind of the point of going). If we kept the lead acid batteries, we would have to lug along a heavy, noisy generator and gas can to meet our electrical needs. These days there are several devices and appliances we enjoy and depend on heavily while traveling, i.e computers, tablets, WiFi, TV / monitor, Instant Pot, Nespresso, etc. Space is at a premium in a truck camper and we have to be mindful to maximize every square inch. Two RELiON InSight 12V-LT lithium batteries sized the same as the lead acid alternatives (GC2) would double our usable capacity (240ah) and weigh almost half as much (70lbs). We also wanted to cook with electricity and rely less on propane, which is a nonrenewable resource and can be hard to find especially in remote, rural Baja. So we knew we needed the high efficiency and robust performance of lithium batteries combined with several hundred watts of solar panels and a DC/DC charger.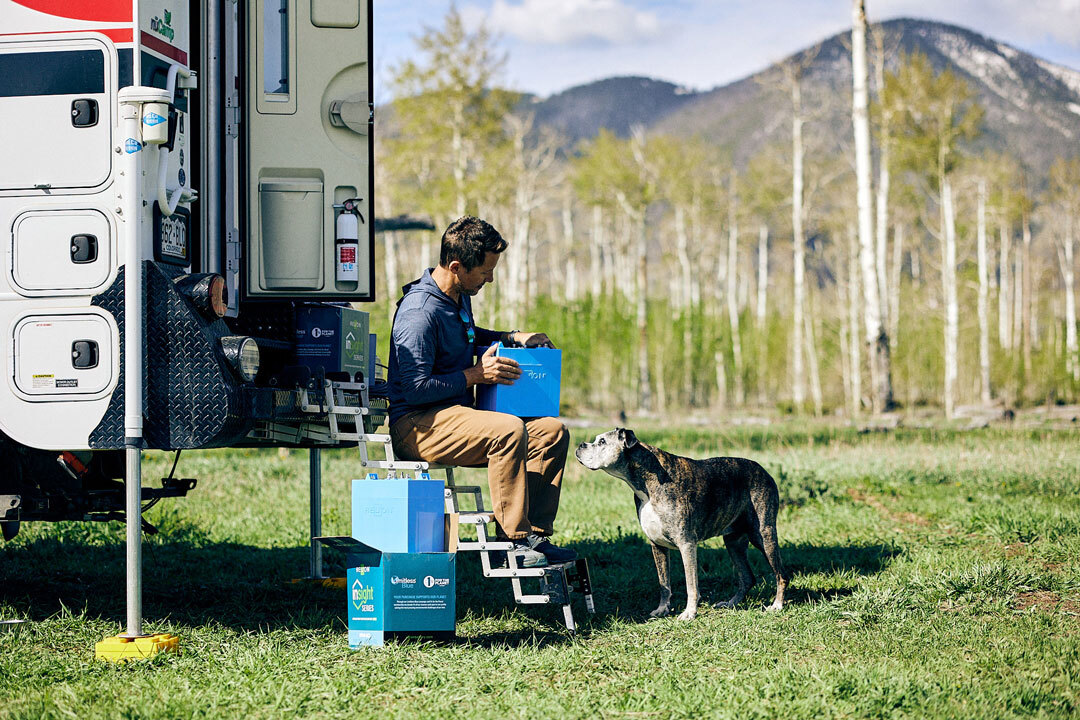 RELiON's InSight 12V-LT fit the bill perfectly. Just one of these batteries outputs 160A continuous and is capable of 3200 watts for up to two minutes. More than enough to supply AC power with our inverter and keep the truck camper's DC system running all day and night. To charge the batteries off-grid, we have 300 watts of solar on the roof and a 300 watt ground deploy. I added a truck-mounted DC/DC charger that recharges the batteries at 50 amps per hour when driving. This setup has served us incredibly well!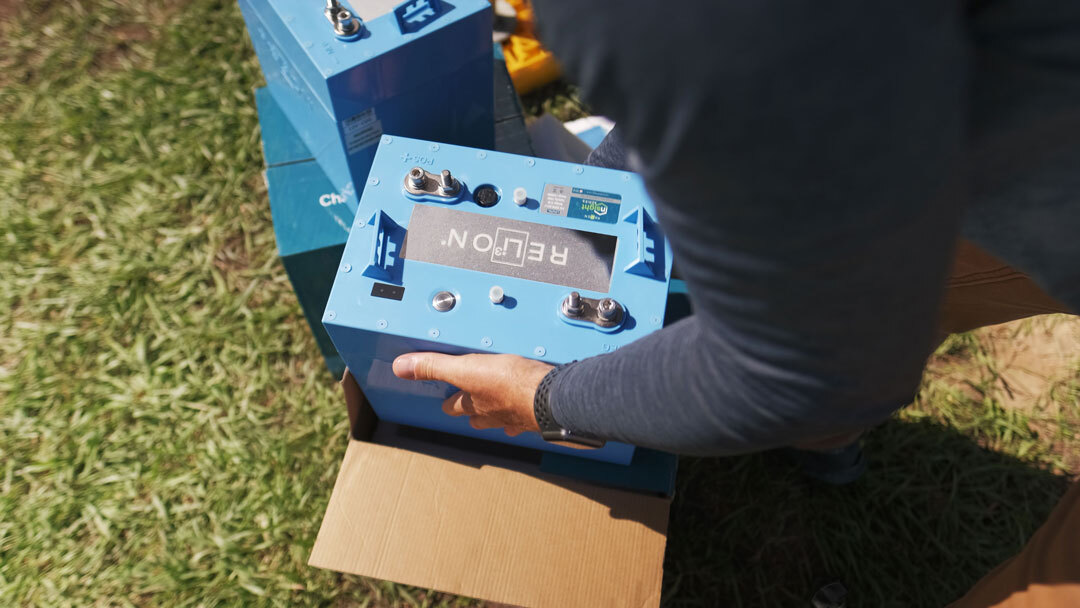 As we snaked our way down Baja for a four-month adventure, the batteries performed better than expected. They are the heart of our electrical system and they are pivotal to powering our lifestyle on the go with quick and efficient charging rates. Not only was it easy to work all day, but we had Nespresso every morning, cooked with an Instant Pot most nights, and didn't have to plug into shore power once. The reliable Baja sun kept our batteries powered up most days, and the truck's alternator + DC/DC charger turned into a secret weapon when we needed extra juice. We had batteries we could rely on … and RELiON truly lived up to its name.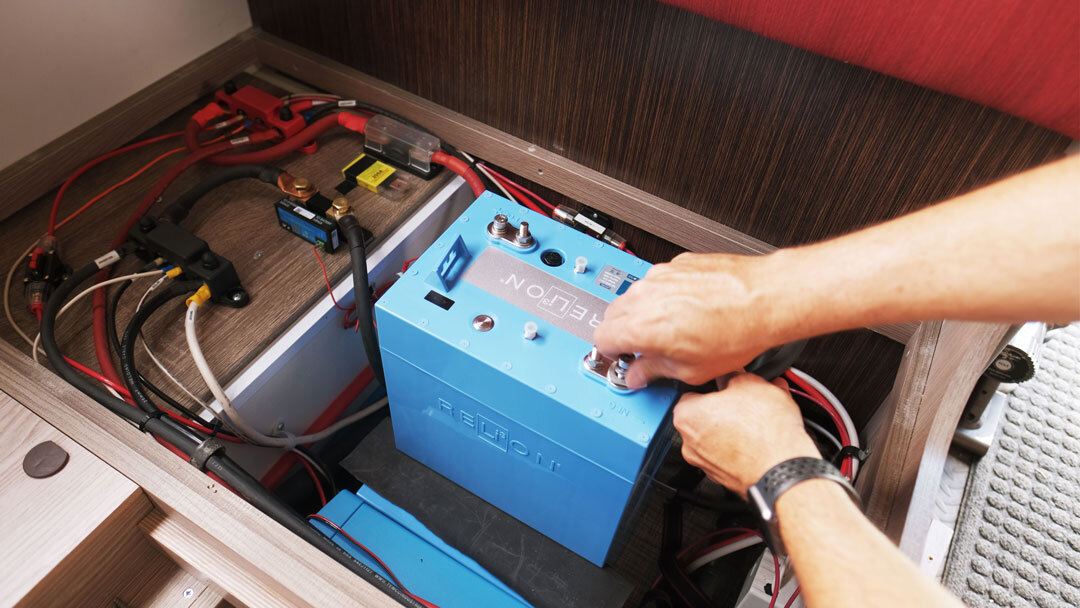 To learn more about how to calculate your energy needs and find the optimal battery for your application and usage, visit our Lithium Battery Selector Tool. If you would like to learn more about how to convert your RV or truck camper to lithium batteries, or want to learn more about RELiON InSight Series batteries, contact a RELiON representative and we will be happy to help you select the best power option.
---
About the Author: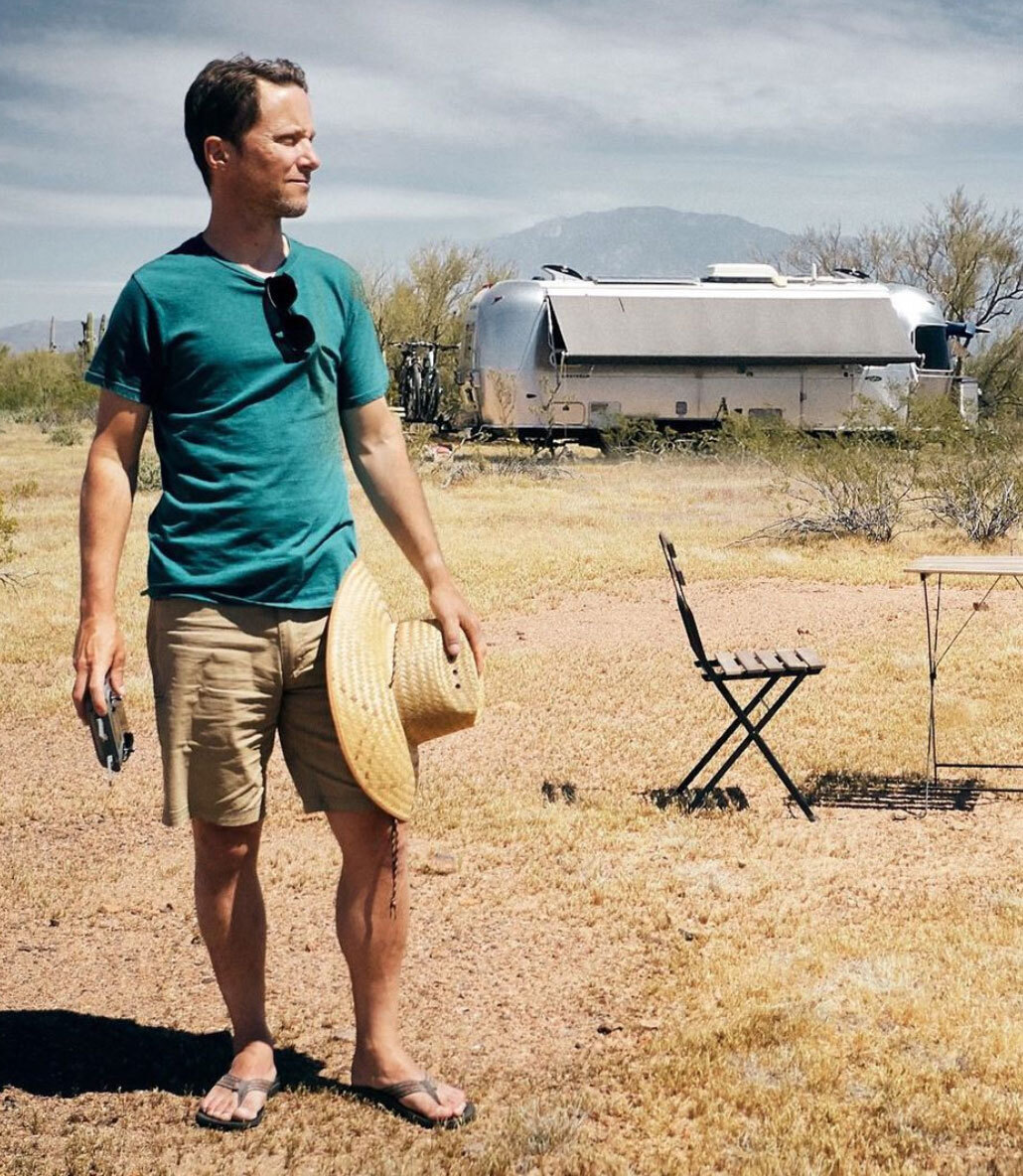 Originally from Jackson Hole, Wyoming, Seth's love of photography began at a young age. Between his grandmother, an adept photographer and artist who regularly placed cameras in front of him, and nearby sites such as the Grand Tetons, Seth was off and running. He later studied traditional art and multimedia at a college in Seattle and completed a Bachelor of Arts degree in photography at The Art Institute of Colorado in 2006. He has been shooting commercial and editorial assignments professionally ever since, including for clients like National Geographic and Conde Nast.