Winter is a beautiful time of year, with powdery snow, hot chocolate, and winter sports to enjoy. Although winter brings many fun outdoor activities, the potential to lose power for indefinite periods can't be ignored. Every winter seems to have that one big storm that shuts everything down, and in certain areas, winter storms can knock out your power for days at a time. No matter where you live, going without power isn't a good option, especially in the cold winter months. Be prepared for potential power outages with these three tips that will help you stay safe and comfortable if the power goes out during the cold winter months.
Gather the Essentials
Get Comfortable and Ready
Prepare Your Backup Power
Gather the Essentials
To start, make sure you have the standard essentials for an emergency preparedness kit; these include nonperishable food and clean drinking water. If you've been forced to evacuate, carry with you a 3-day supply of one gallon per person per day. If you're at home, be sure to stockpile at least a two-week supply. You should also incorporate a battery-powered or hand-crank NOAA weather radio, flashlight, extra batteries, first aid kit, a seven to ten-day supply of prescription medications, a cellphone with a portable charger, a multipurpose tool, and extra cash. Depending on the region, the temperature can easily drop from freezing to well below zero, so it's important to be prepared with few extra items that are essential for cold-weather survival. These include down lined coats, winter-rated sleeping bags, matches, and extra blankets.
Get Comfortable
Along with gathering your emergency kit essentials, be sure to consider the needs of all family members and stock additional items accordingly. Some of these may include specialized medical supplies like hearing aid batteries, contact lenses, and syringes. Analog board games or activities for children who will likely be without powered devices during an outage may help them, and you, weather the outage more comfortably. Also consider the needs of any four-legged friends that may need a pet carrier, bowl, non-perishable food, and water. Especially in these unprecedented times a few other items that may be worth stocking include spare N95 masks, gloves, toilet paper, and liquid bleach.
If there is no access to a fireplace or wood-burning stove, a propane heater can be a good option to provide warmth in the coldest environments – there are a variety of models available that are safe for indoor use. As a bonus, these can also be used to heat a tent or RV during the cooler months of camping season.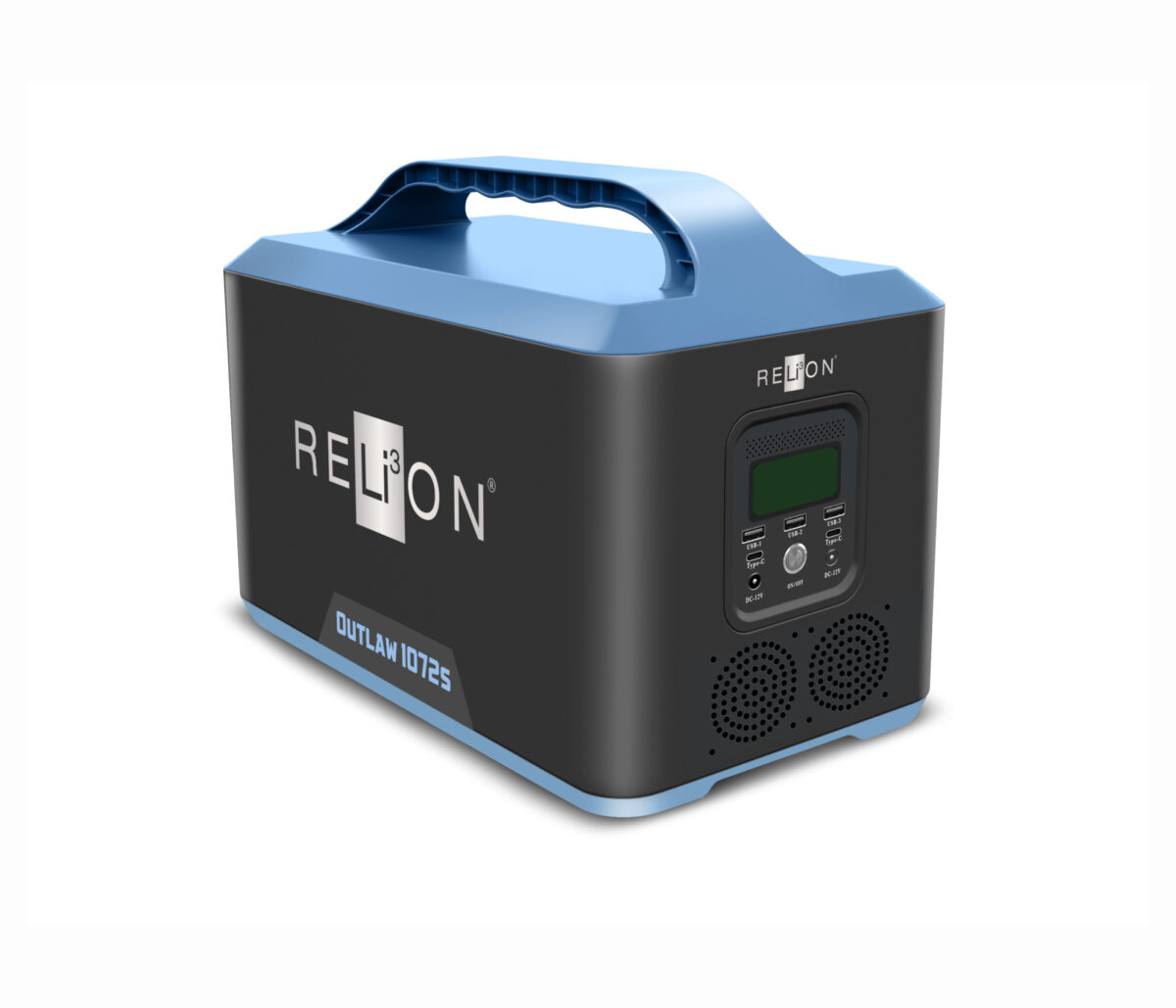 Prepare with Backup Power
Power is an extremely important element that will fuel essentials and comfort devices alike in the event of a winter power outage. It's best to always have a battery backup power supply in your home. Keeping some lithium batteries, power banks, and portable generators handy will help you be ready for the storms you might face.
RELiON offers the best plug and play portable power sources for winter preparedness, the Outlaw® 1072S portable power station. The Outlaw is a 12.8V 72 amp hour, 1000 watt continuous, 2000 watt peak portable power supply that includes a pure sine wave inverter. The Outlaw includes a power strip with four AC receptacles, three USB-A ports, two USB-C ports, two 12V barrel jacks, a car plug, and a quick port for access to up to 30 amps of DC current. The Outlaw also comes prepared to accept a 15-25 volt 160-watt max solar panel.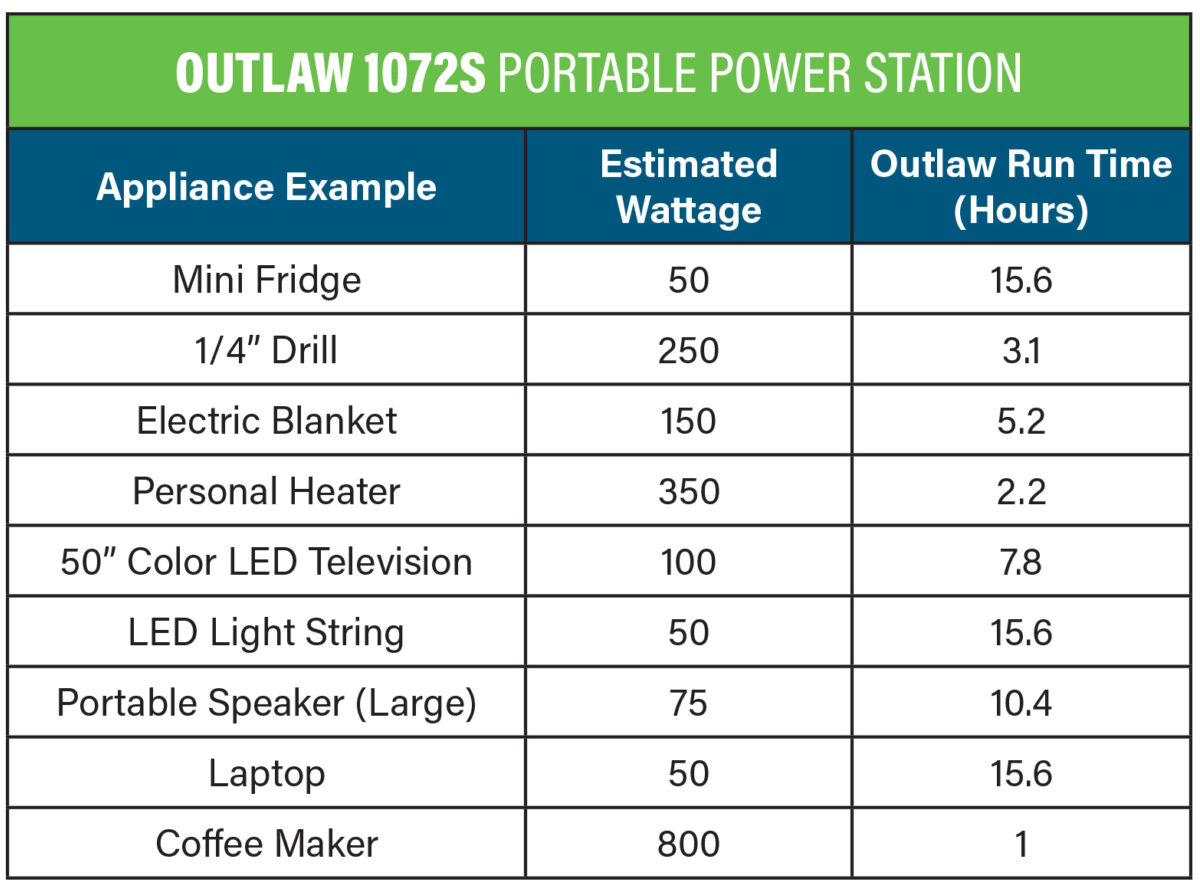 Lithium batteries are ideal for emergency prep kits thanks to their portability and storability. The Outlaw 1072S weighs in at just under 30 pounds, making it great for bug out kits. Lithium batteries self-discharge at less than 3% per month and may be stored for long periods worry-free. To maintain the health of the devices, we recommend running them through a discharge and charge cycle once annually.
Whether you need to power emergency essentials, keep the kids happy on their iPads, or make a cup of hot coffee, RELiON has an emergency power solution that will help you comfortably survive any winter weather conditions you may face.
---
About the Author: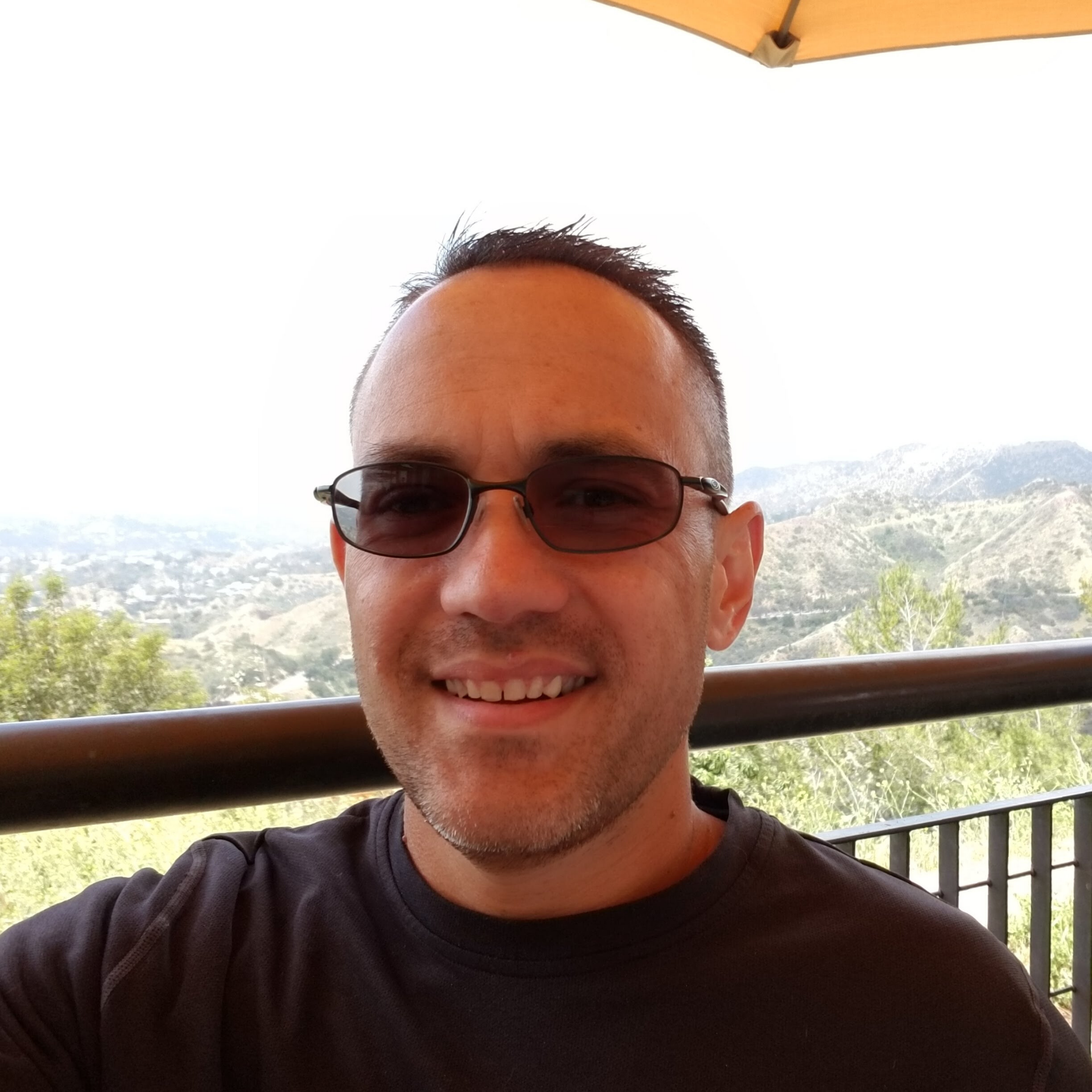 Chi Woodruff is a Sr. Product Manager at RELiON Battery. Chi's experience includes product management in distribution and manufacturing industries along with a history of analysis, product launches, rebranding and life-cycle management in the battery industry. In his free time, Chi is an avid runner and pacer at many races in Southern California. Keep up with Chi on LinkedIn here.