In many situations, having a portable power station can be a lifesaver. They're essential in everyday life, and in emergency situations when you need power the most. With multiple charging ports, any mobile, electronic, or smaller device can be charged whenever and wherever you are. Powered by the same lithium iron phosphate (LiFePO4) technology as other RELiON batteries, the reliability, and long-lasting power are sure to keep you going. Here are some of the many uses of Outlaw 1072S:
Camping
Tailgating

At Home Backup Power
Dorm Rooms
Charging Laptops and Smart Devices
Powering Tools On The Job Site
On Vacation
With the versatilities that having a reliable portable power station can grant you, it can be a game changer. We know that whatever your lifestyle, The Outlaw will be the perfect companion.

Portable Power For Camping
No matter the season, camping is a hobby enjoyed by 48 million Americans every year (Outdoor Recreation). Whether you are in a tent, camper, or on a site, The Outlaw offers the best portable power solutions so that you can enjoy your trip worry-free. Multiple output ports mean you can plug almost any device into it, powering a few different items or just one item at a time. It features 4 AC, USB 2.0, USB-C, 9V barrel jack, cigarette lighter plug, and an EC5 30amp DC port. The Outlaw can power camper appliances like a coffee pot, electric heater, WiFi router, and a mini fridge If you're camping in a tent, the Outlaw can power things like a hot plate, portable shower, fan, and headlamp. Those small electronics can make a world of a difference on your trip. When prepping for the trip, consider bringing an Outlaw to save space and maintain peace of mind.
Tailgating Power
On a Saturday or Sunday, there's nothing better than food, friends, and your favorite sports team playing. When tailgating, there's never a lack of items to be powered. You can power a hotplate, grill, mini-fridge, TV, phone and tablet chargers, speaker, and more! Powering these with the Outlaw will ease your worries, and though you may not be able to rely on your team winning, you're sure to be able to count on the Outlaw.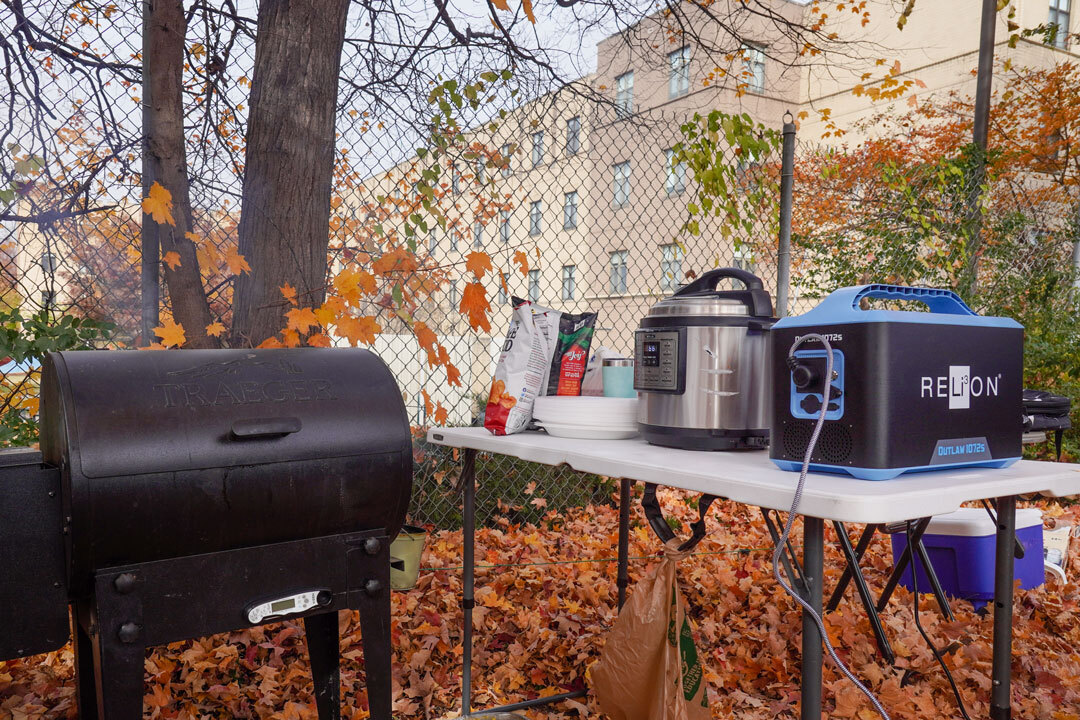 At Home Backup Power
Life can be frantic and stressful at times, so your home should be a place of peace of mind and convenience. Since electronics are super important in our world today, why wouldn't you want to make things easier? Using electricity for every application can get expensive very fast, and if you're looking to be more sustainable, the Outlaw is a perfect fit. For comfort in your household, try using the Outlaw for things like an electric blanket, a speaker, laptops, phones, Air Pods, or tablets. These devices are so important to everyday life and ensuring that they're charged and ready is a must. You and your family are sure to love the Outlaw, and you'll want to check that no one has snagged it for themselves!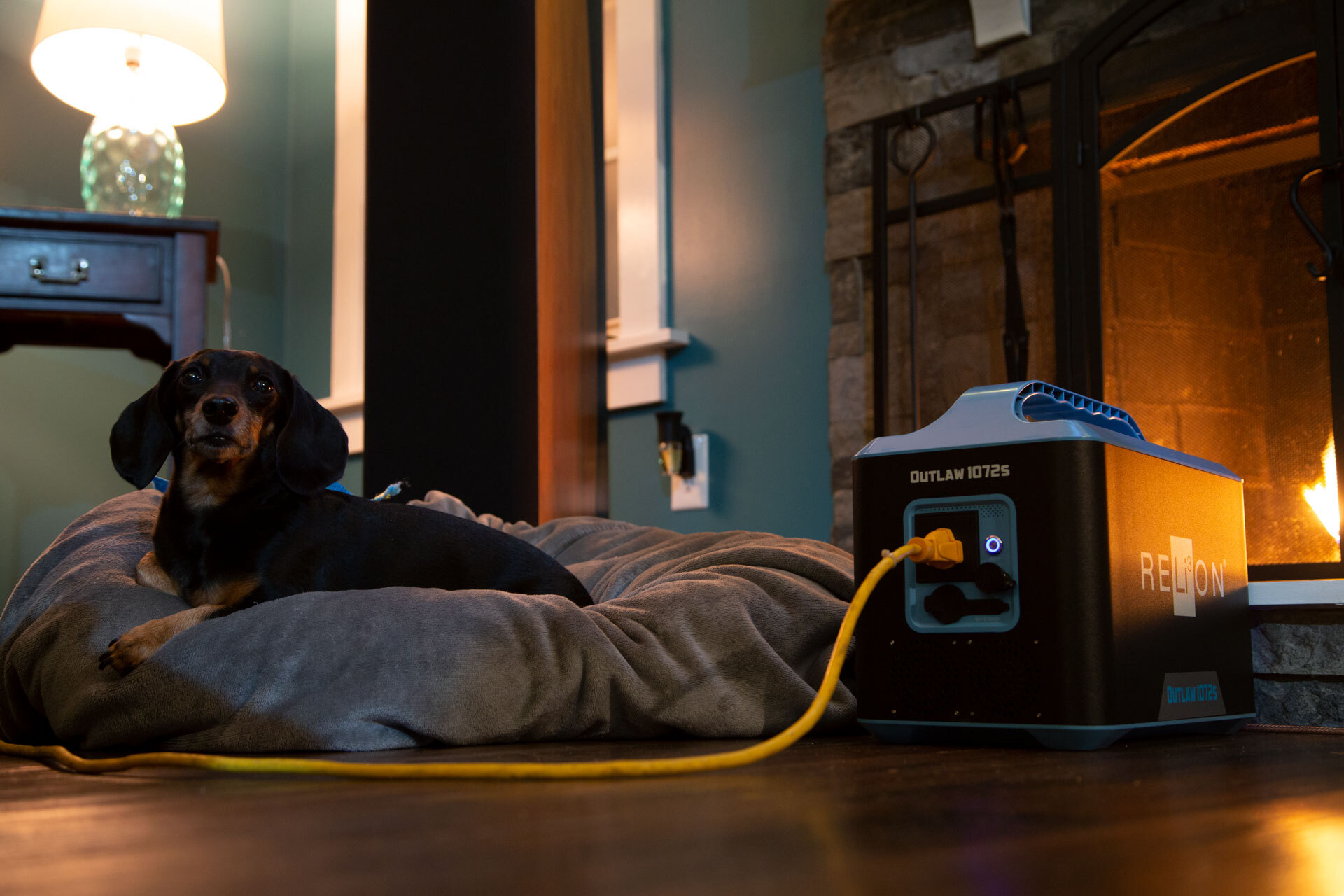 Dorm Room Power
Speaking of sharing the Outlaw, you may want to equip your kids/college students to go back to school! The Outlaw is perfect for powering dorms and college apartments. The Outlaw can simultaneously power a mini fridge, many electronics, a water cooler, decorative lighting, a Wi-Fi router and so much more. The Outlaw is an investment that you can count on. Going off to school can be hard but equipping them with an Outlaw will ease your mind and your student will appreciate you!
Powering Laptops and Smart Devices
There's nothing worse than arriving at your work site (whether it be virtual or in-person) and finding you have a dead device, whether it's a laptop, pair of headphones, or phone. It can start your day on a depleted note. Prevent this and that sense of unpreparedness and store your Outlaw in your workspace. The reliable power will last throughout your day and keep you organized. In our virtual workspace world, the Outlaw can also help you be able to work from anywhere. Not having to worry about adapters and outlets will save you time and potentially your devices as well. You and your employer will be happy!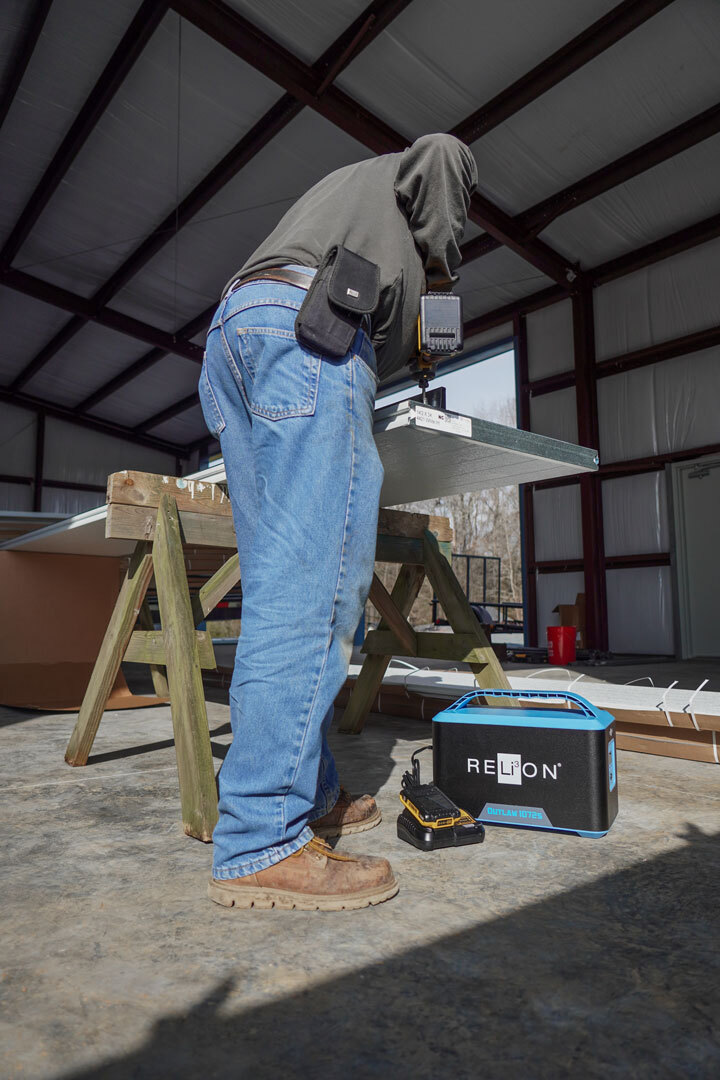 Powering Tools On The Job Site
Reliable power can be crucial when working on a construction site or any job that works away from an established power source. Drills, skill saws, and other power tools can be moved around the job site without the need for long, annoying drop cables. The Outlaw is lightweight and has an easy-to-access handle that allows it to be picked up and moved around in the back of trucks or carried longer distances from point A to point B. This can take your crew to the next level in organization and efficiency.
On A Vacation
When you're on vacation, no matter the destination, the charging situation is bound to be a little bit different than what you're used to at times, sometimes it's faulty outlets, or not enough, and even in some countries, the outlets are made completely different. Having the Outlaw on the beach, in the mountains, or even on a staycation can give you the power you need every day without limitations. Let the Outlaw do the hard work and enjoy your vacation with power that makes that easy.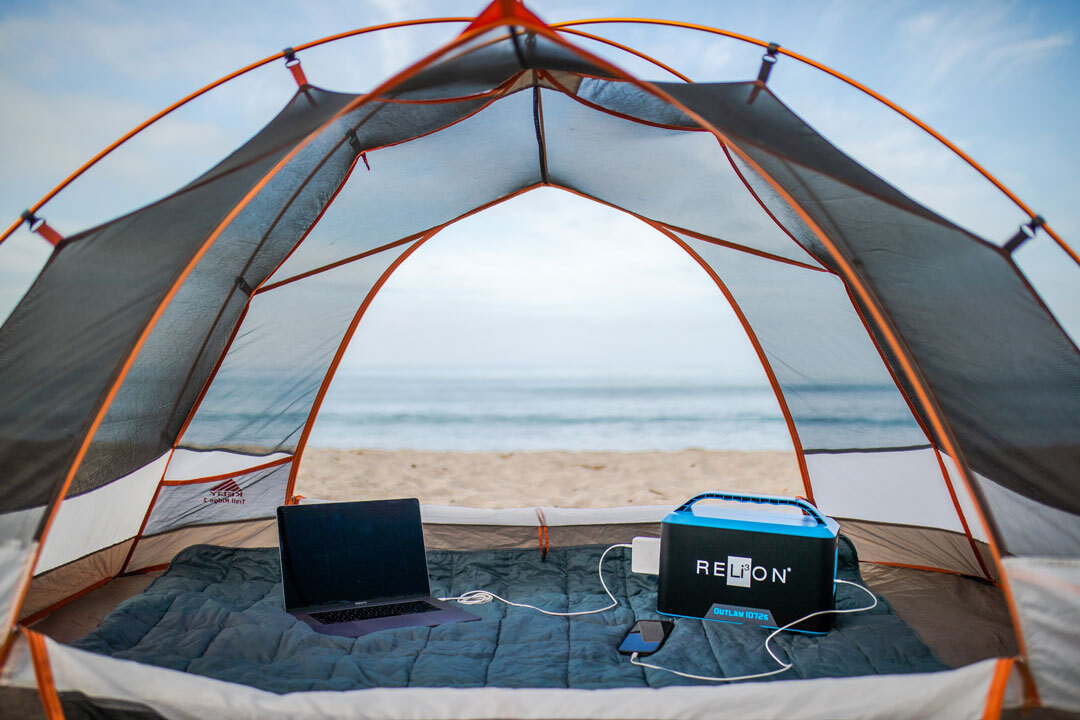 The Outlaw can power life on vacation, at the sports arena, camping, at home, on the job, and even at school. If you want to learn more about how the Outlaw can power your life, contact a RELiON professional today.