After nearly fifteen years of working as a veterinarian in a brick-and-mortar office building in Atlanta, Georgia, Kathy decided to take her business on the road in order to have a better work-life balance as well as create an easier experience for the animals she serves. Three years ago, when Kathy transitioned her business to operate out of a van, she and her husband DJ had two and four-year-old daughters at home that they sought to spend more time with and knew a mobile business would allow greater control over work hours. Kathy had also learned that a mobile veterinary business would remove the two main stress factors for pets, namely, the car ride to the vet and being stuck in a lobby waiting to be seen.
When the Coronavirus pandemic hit several years later, DJ, a full-time e-commerce professional, decided to also open a mobile pet service, this time a grooming business. Both Kathy and DJ's mobile pet service businesses have been flourishing, particularly in light of the closure of brick-and-mortar pet services due to COVID-19 restrictions. However, each van was originally powered by solar energy as well as lead-acid AGM batteries, and both sets of batteries died after just four years. Instead of spending almost two thousand dollars every few years to replace each set of heavy, low-power lead-acid batteries, DJ and Kathy chose to invest in more reliable, powerful, and longer-lasting RELiON LiFePO4 batteries.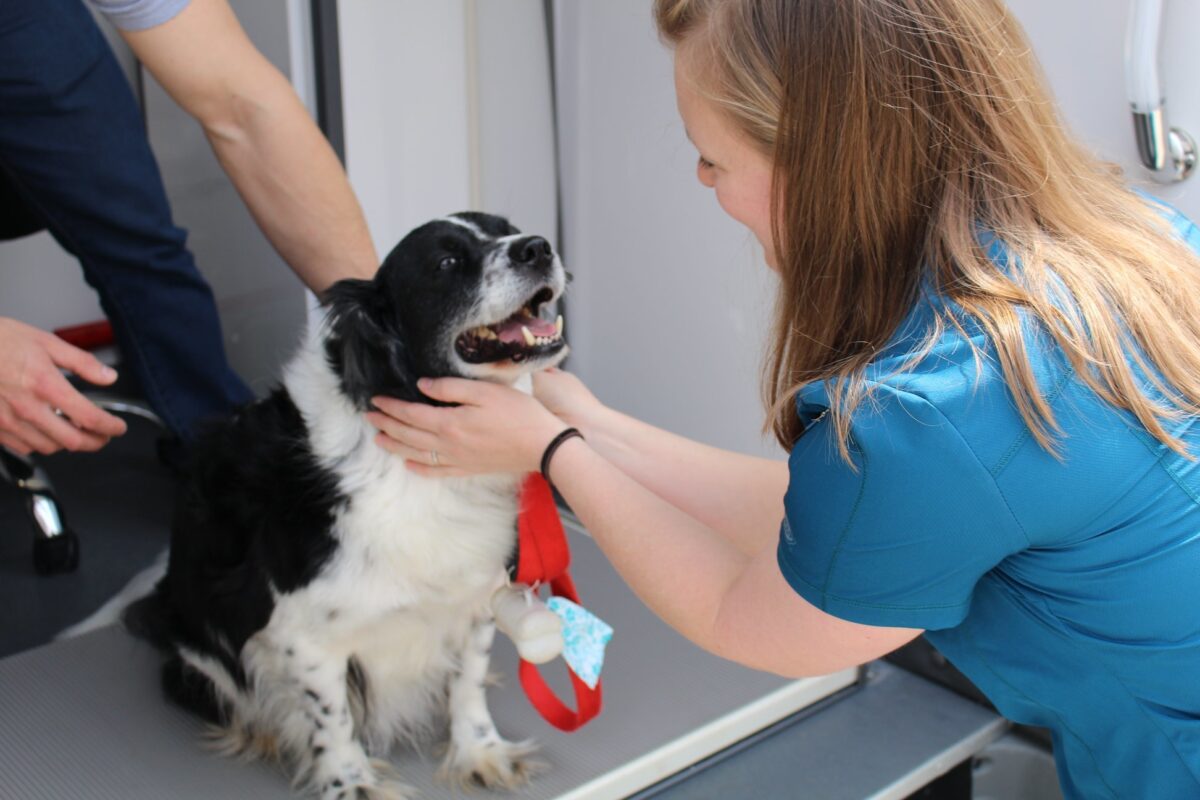 Why did you decide to make the switch to lithium batteries?
DJ: "We quickly noticed that the power of the lead-acid batteries faded throughout the day, the more we used them, which meant we couldn't perform the same services reliably all day long and had to constantly track how much energy we were using. It's also damaging to lead-acid batteries to discharge or use more than fifty percent of their stored energy, so we were left with the choice of drastically limiting our energy use, or else risk damaging the batteries. Given that we use a lot of electricity for each of our mobile businesses, we couldn't place such a severe limit on our energy use. It wasn't sustainable over the long-term. It also just didn't make economic sense to continually replace poor-performing lead-acid batteries when we could invest in higher-performing, longer-lasting lithium battery systems."
Both of DJ's and Kathy's Mercedes Sprinter vans are each powered by a single, robust, deep cycle RB300-HP battery, which is expected to last more than twice as long as the prior two lead-acid batteries that originally came with their vans. They both also use a solar MPPT charge controller and have 200W Renogy solar arrays mounted on the roof of the vans. The RELiON battery plus solar energy system reliably power electronic clippers, vacuums, a high-powered hairdryer, an electronic tablet, and fans throughout the day in the grooming vehicle. The second solar energy and RELiON system powers lab equipment, such as microscopes, chemistry analyzers, a stat spin for blood samples, as well as lighting, electronic tables, surgery lights, and fans in the veterinary van.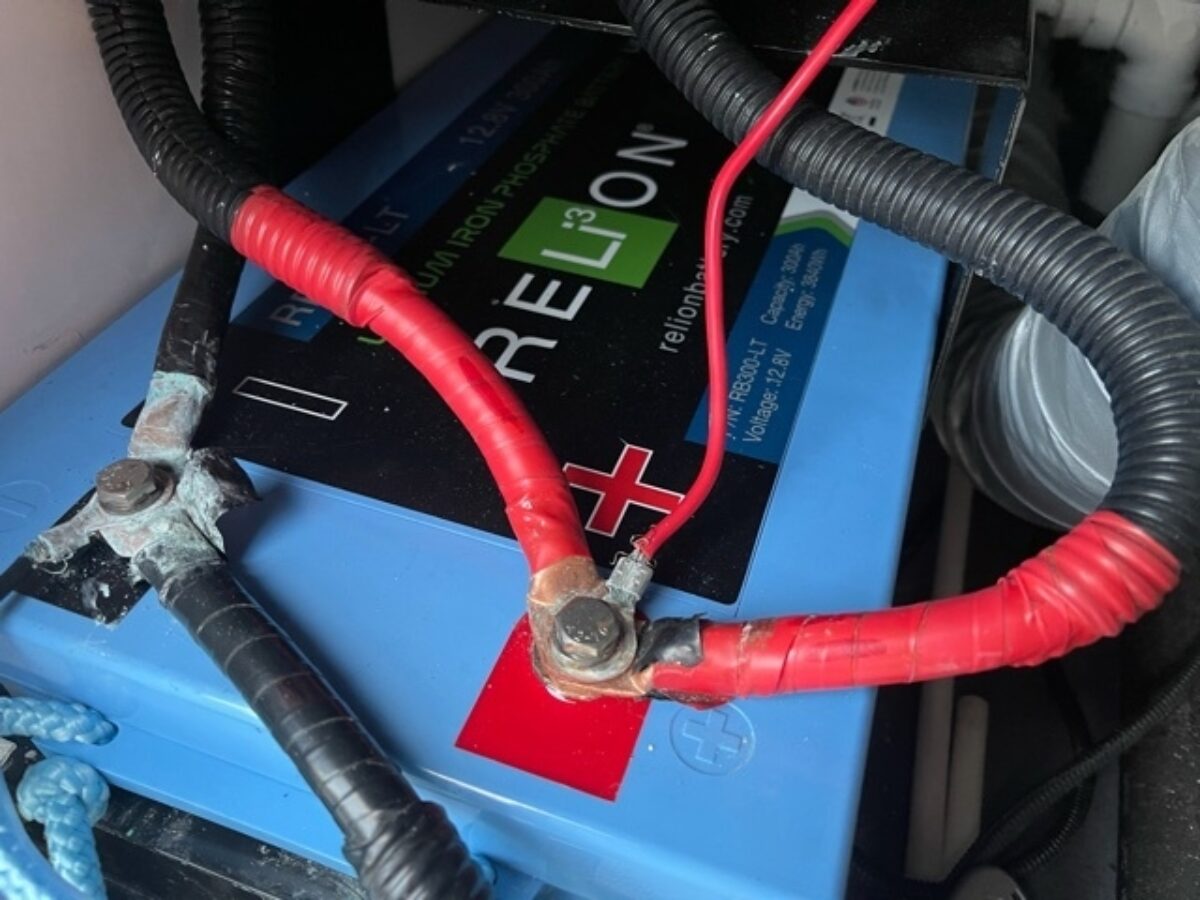 How has your experience been with your RELiON LiFePO4 batteries so far?
DJ: "Incredible. It's night and day compared to what we had to put up with using the old lead-acid battery bank. We now have far more usable battery capacity in the same size space. The RELiON batteries also weigh about a third as much as the lead-acid battery bank, which directly translates to fewer trips to the gas station. We love that we can run them at one hundred percent power throughout the day if we need to as well as discharge them much more deeply than just fifty percent. It feels like a weight has been lifted, no pun intended, to no longer have to hold back on how or when we use energy from the batteries. The RELiON batteries were also really simple to swap out with the lead-acid batteries, as I didn't have to change out any of the wirings or otherwise. All we had to do was remove the old battery bank and plug in the new one."
Thanks to solar energy and reliable, long-lasting RELiON lithium batteries, Kathy and DJ have been able to take their mobile businesses to the next level. They also now have greater peace of mind knowing they have more than enough power to last them through each day and won't have to worry about battery replacement costs every few years.
To purchase RELiON's RB300-HP or if you have any questions, please contact us.