Denise Souza launched into a life on the road in 2015 after a heartbreaking diagnosis of leukemia. She sold all of her belongings and decided to make her life an adventure. In a converted school bus, she has been traveling around the country ever since and trying to take full advantage of what life has to offer.
Her bus was built with the goal of endless exploration in mind. Originally, she powered her bus with eight heavy lead acid batteries. Not even two years later, the batteries couldn't hold a charge and couldn't keep up with her lifestyle. She transitioned to RELiON's lithium batteries to save herself more headaches. With RELiON's efficient, long-lasting, and lightweight batteries, she was able to get back to traveling around the country without being bogged down by poorly performing or dead batteries. We spoke with Denise about her journey converting a school bus into a home, her favorite part about her lifestyle, as well as her experience so far with her new energy system.
Tell us a little bit about yourself.
"Over seven years ago, I was diagnosed with Chronic Lymphocytic Leukemia and given six months to live. Instead of struggling to pay for a mortgage and my all-natural cancer treatments, I decided to instead refurbish and live out of a school bus, which I now call the Skooly. When I was building the Skooly, I intended to make it feel like an apartment I would love to live in. I used repurposed materials when I could and made sure there was plenty of space for my two pups, Paxton and Greyson.
The last year has been very tough for me. Unfortunately, I have lost both Greyson and my father in the last nine months. I keep going, just as I always have, and try to live my life to the fullest for all those I have lost along the way.
I have just gotten a new puppy, Walter, who destroys everything in his path but brings me more joy and laughter than anything else. I am not cancer free yet, but this disease hasn't ruined my life. I am so happy that I am able to keep checking things off my bucket list, including visiting over 24 national parks."
What is the best thing about living on the road?
"The best part about living on the road is all of the people you get to meet along the way. I can pick up and leave any day of the week, and that freedom allows me to see parts of the country and meet people I otherwise never would have had the chance to encounter. Everybody has a story, and it's been a blessing to be able to speak with so many about their own."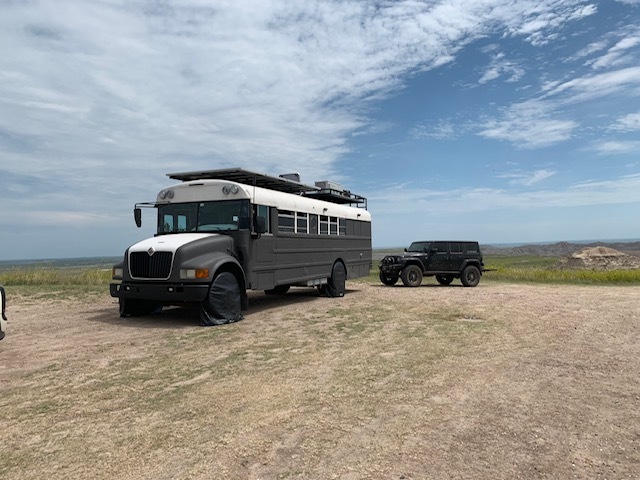 What made you decide to partner with RELiON?
"I am very eco-conscious and like to work with companies that also prioritize their impact on the environment. I agree with everything about RELiON's mission, especially that they're a member of 1% for the planet. It really inspired me that they partner with other organizations that support environmental causes."
What is your battery setup?
"I alternate between living in my 2005 Mercedes Sprinter Van and the Skooly full-time. The van is currently powered by one RELiON RB300LT and a 420W solar array. This runs my entire system, including a hot water heater, water filter, Vitamix, outlets, and more.
The Skooly is now powered by a 24-volt system that includes two long-lasting RELiON RB24V100 24V lithium batteries and a 1500W solar array. This system powers all lighting, a refrigerator, an oven, a water pump, a composting toilet, a television, and all outlets within my bus.
Since I made the switch to lithium batteries in the Skooly, I've been able to go fully off-grid. I no longer have to plan my trips around where I can find a plug - I truly have the freedom to go wherever, whenever."
What's your favorite place you've traveled to?
"It's so hard to pick now that I've been on the road for so many years and have been lucky to see so much of the country. One of the places that have stuck with me the most is Glacier National Park in Montana. The scenery is truly unbeatable, and it makes you appreciate the natural beauty of the world we live in."
What advice would you give someone considering making the switch to lithium batteries?
"Anytime is the right time to make the switch to lithium batteries. The benefits have been a game changer. Lithium iron phosphate batteries weigh less, which increases fuel efficiency, they discharge fully and last a long time. For my lifestyle, and for anybody who lives off-grid full-time, lithium batteries will remove all of the distractions and annoyances and allow you to put your energy where it should be - on the journey."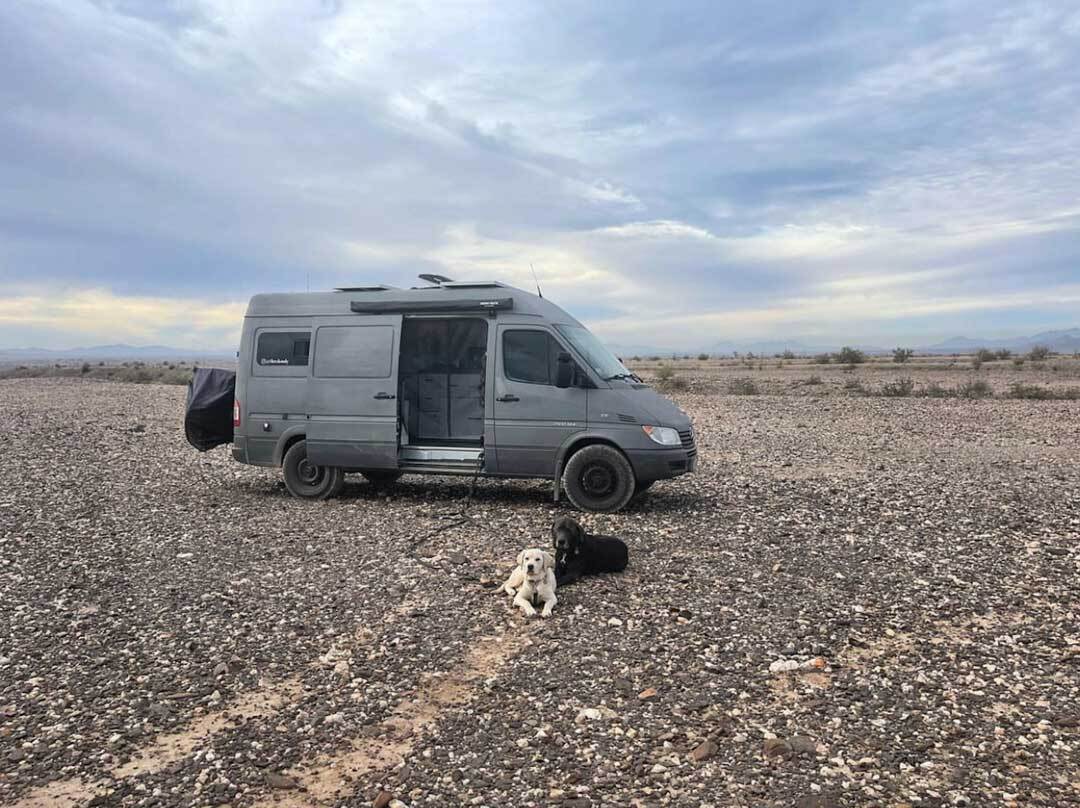 Interested in learning more about what off-grid skooly life is all about? Follow along with Denise's adventures through her blog. If you need help setting up your off-grid power system, get in touch with an expert at RELiON.