Each summer, over 91 million Americans swim in oceans, lakes, or rivers. With summer upon us, Lowcountry Marine Mammal Network (LMMN) is working to protect the marine mammals in local bodies of water. A 1% for the planet member and based out of Charleston, SC, LMMN is a leader in providing resources to the public about human behavior and its effects on dolphin populations. RELiON supports LMMN by providing funding for the gear for the team, such as camera equipment and other necessary tools to continue their work. We got to talk with Lauren Rust, founder of the LMMN about their mission, events, and even some small things you can start doing to protect marine life!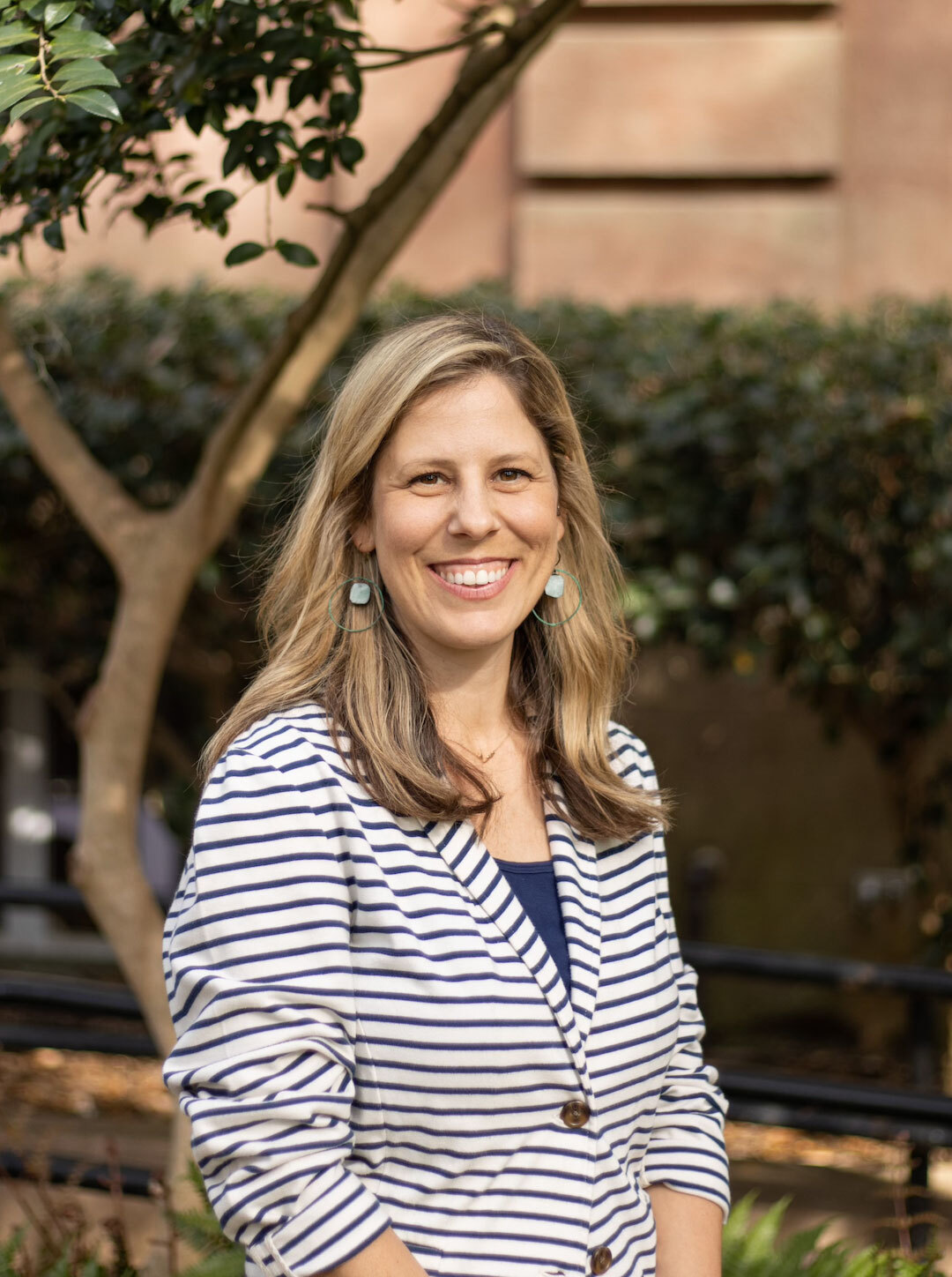 How did Low Country Marine Mammal Network get started and how has it grown since its creation?
LMMN is a nonprofit based in Charleston, SC, whose mission is to protect local marine mammals for future generations through science, education, and conservation. We strive to be leaders in bridging the knowledge gap between scientists and the public. Implementing education and outreach programs is crucial for changing human behaviors that affect dolphin health. We do this through community outreach, dolphin monitoring, and stranding response. After relocating back to Charleston, I (Lauren Rust) founded LMMN to bring greater awareness about local marine mammals (particularly Charleston's 300 local dolphins) to the community in a fun and engaging way. I founded the organization myself and it has grown to a staff of 3, with several partners and over 75 volunteers.
Most recently, LMMN became the permit holders for all marine mammal strandings in South Carolina (i.e. they are the only authorized first responders to sick, injured, or dead marine mammals in SC).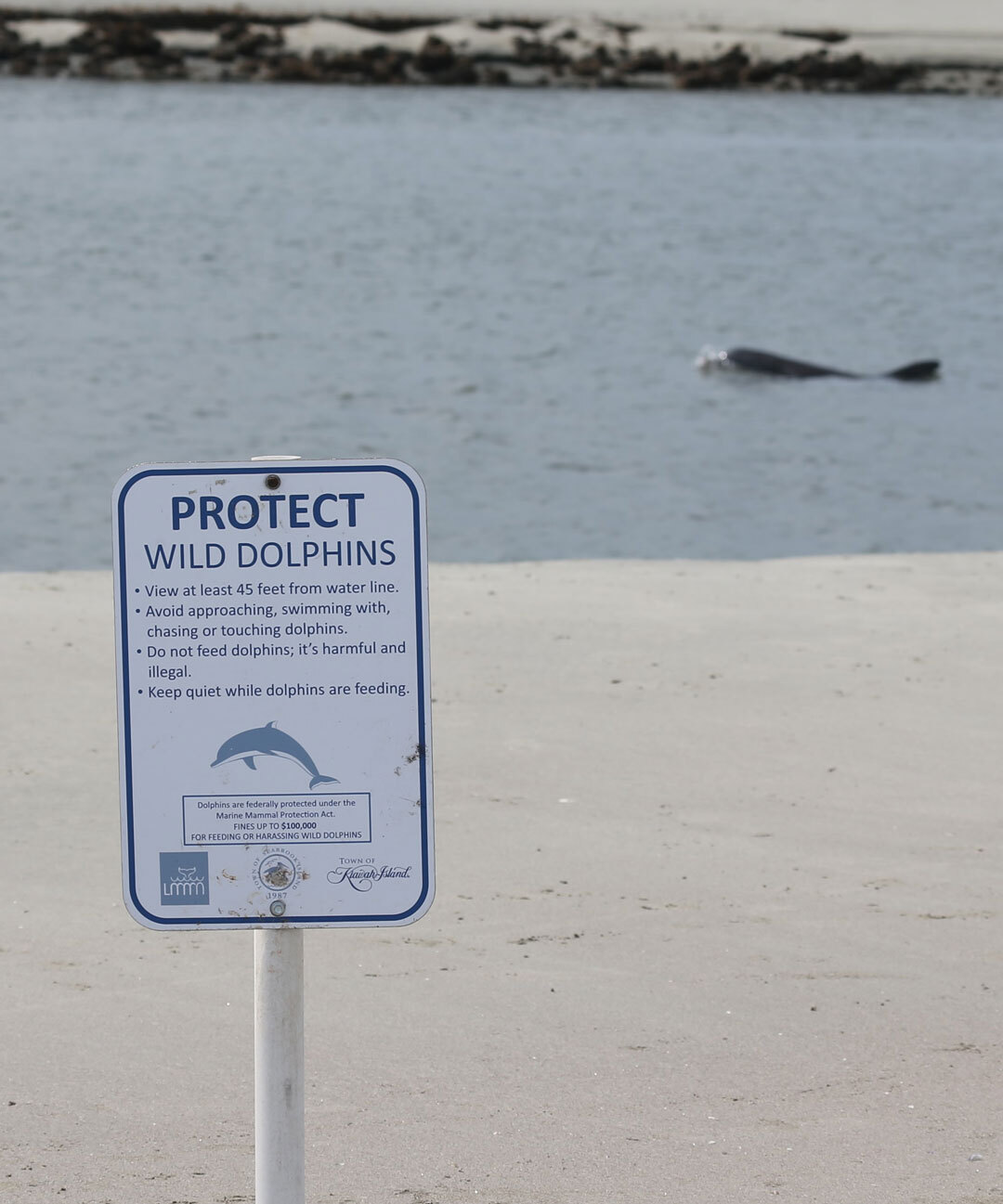 How was Your Most Recent Dolphin Count Event?
We just hosted our 5th annual citizen scientist event, Dolphin Count. Dolphin Count is an annual citizen scientist event where we bring together the general public, marine mammal researchers, community partners, and sponsors for a day of education and collection of scientific data.
Dolphin Count has a two-fold objective. 1: To engage the community and bring awareness about marine mammals that inhabit Charleston waters and the human-induced threats they face such as harassment, boat strikes, entanglement, and ingestion of marine debris. Secondly, the data collected provides researchers with a snapshot of the population. Data collected includes location, behavior, environmental parameters, and calves present helping us understand the growth of the population and identify "hotspots" for different behaviors. This information is critical to protecting this small population and the habitats in which they survive. Dolphin Count included 500 participants, 35 volunteers including 10 marine mammal scientists, and we counted 96 dolphins. Participants were of all ages, experiences, racial ethnicities, and two stations were handicap accessible.
Why are Dolphins your main focus?
Charleston is home to approximately 300 resident bottlenose dolphins. They face a number of threats including harassment, crab pot entanglements, ingestion of marine debris, boat strikes, and retaliation. This year we have seen an increase in begging dolphins, likely being fed by boaters. Stranding data has shown this can have an effect on local animals such as boat strikes, entanglement in fishing hooks, reduced fitness, and retaliation (such as shooting at begging dolphins). South Carolina has the highest rate of crab pot entanglements in the Southeast which may be a direct effect of begging, food loss, or unregulated pot gear. While Charleston is home to both resident dolphins and migrating whales, there is limited marine mammal education and community outreach programming. Through multiple meetings with environment-focused organizations, the general public, and educators, it is evident there is interest and compassion for marine mammals. There is a desire to learn more about their life history, local status, and the imminent threats they face.
How Can People Protect Marine Mammal Life This Summer?
The easiest thing people can do at any beach or waterway is to make sure they are disposing of their trash properly and not letting it get into the waterways. Sometimes, we have to pick up other's people trash so participate in a local litter sweep. Be sustainable; use reusable bags, water bottles, straws, and containers. The less plastic we all consume, the less it makes its way into the ocean. Know boating rules before you head out. Be conscious and respectful of all wildlife. Never feed wildlife and always view from a distance.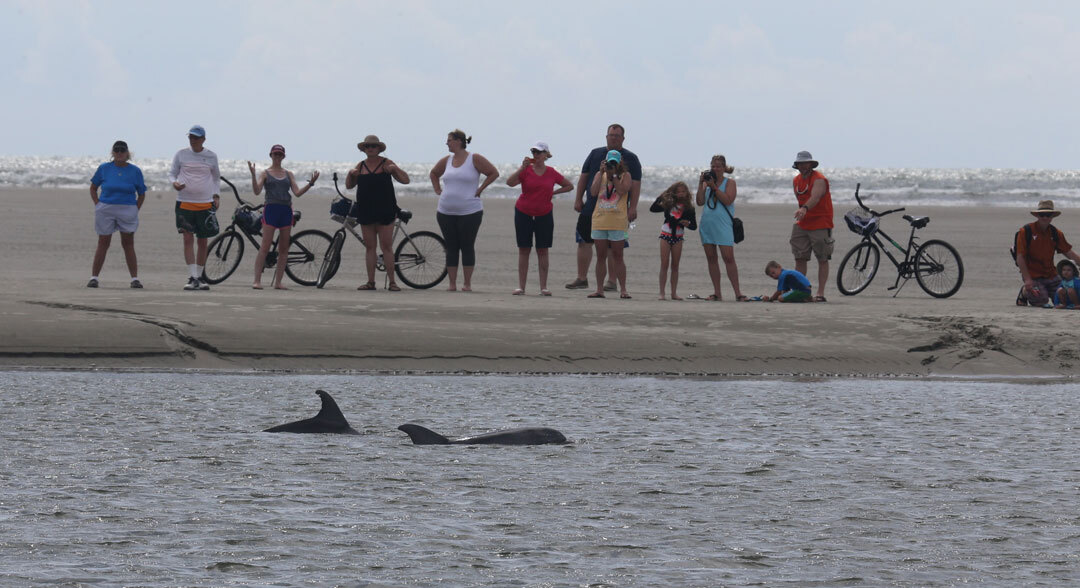 For those that don't live near the beach, what can they do to help protect marine life?
Sustainability is something everyone can do. As listed above, reduce your plastic usage. Support local fisheries, restaurants, and shops. Supporting local reduces trucks on the roads and packing materials. Reducing these things can reduce your carbon footprint. Participate in a litter sweep (or do your own) in your town. Litter makes its way into waterways when it rains and often makes its way to the ocean (or lakes) at some point. All marine species are affected by pollution (even the smallest clam or fish). This pollution works its way up the food chain until either we consume it in our seafood or larger marine species consume it, leading to higher contaminant loads, entanglements, and sometimes death. We all can play our part.
For more information on the Lowcountry Marine Mammal Network, check out their website https://www.lowcountrymarinemammalnetwork.org/ and their social media.
We are proud to support the Lowcountry Marine Mammal Network and its mission to conserve wildlife.