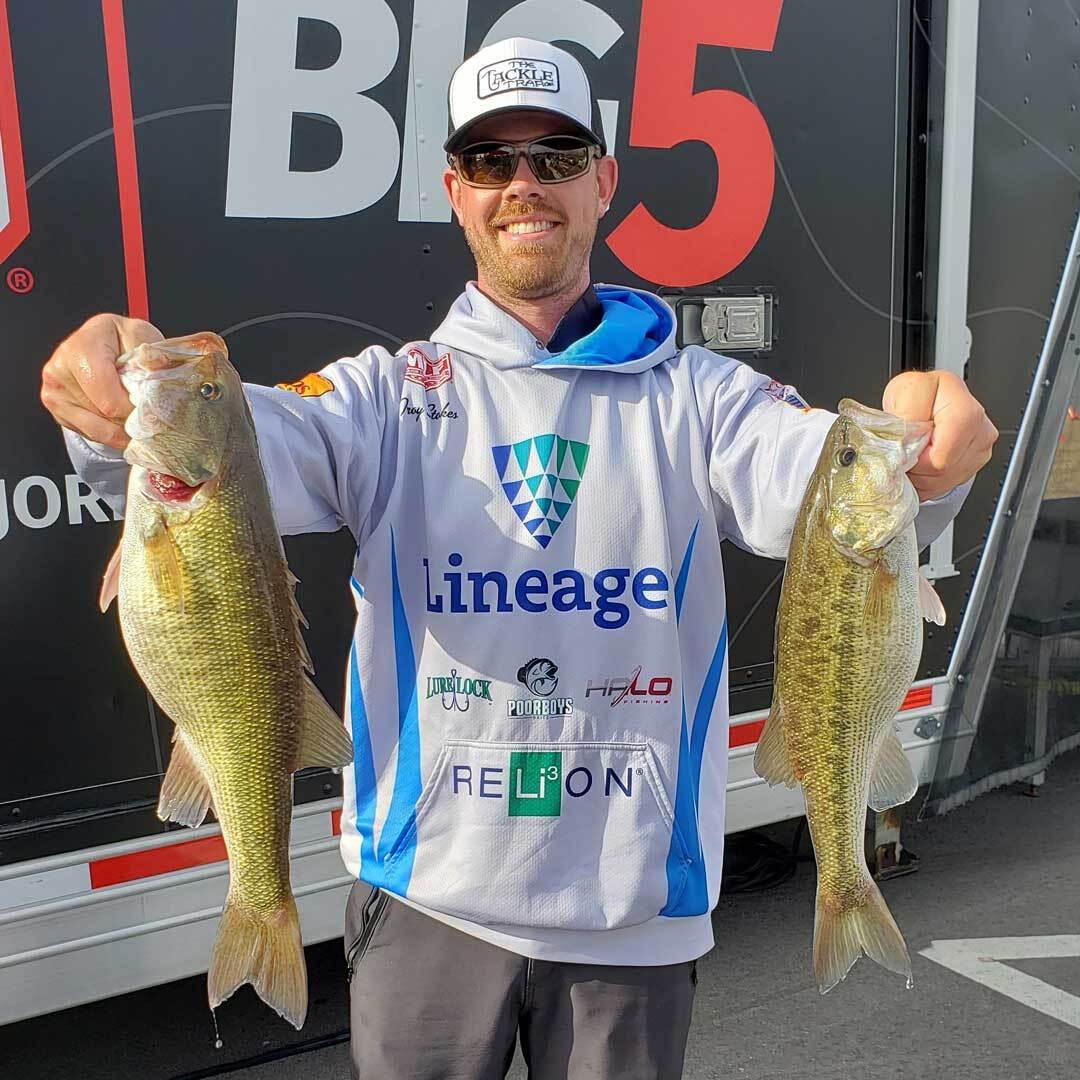 Ever since his first panfish tournament in Grand Ledge, Michigan at the age of nine, Troy Stokes was hooked on fishing. Growing up fishing in a river off of his grandparents' dock and watching his father participate in local tournaments, Troy came to love the sport as much as his family did. When he turned twelve, Troy began regularly fishing in bass tournaments with his father. He then went on to found Central Michigan University's first bass fishing team while simultaneously competing in Major League Fishing's (fka FLW) College Tour.
With over 21 years of tournament experience under his belt, Troy now participates in various tournaments, including the MLF Pro Circuit, which has taken him to 58 tournaments throughout the U.S. - from California to South Carolina to St. Louis. When Troy eventually returned to living in the Midwest, he joined a company that became one of his top sponsors while he continued progressing in his angling career. In total, Troy has now landed eleven top-ten finishes throughout his MLF career. Ever ambitious, Troy decided last year that in order to stay competitive, he needed to upgrade his Ranger Z21 boat's electrical system to include more powerful, reliable, and longer-lasting lithium bass boat batteries. We recently spoke with Troy about what it was like to make the switch to lithium for his boat, what he loves most about fishing in tournaments, and what tips he has for prospective professional anglers looking to take their careers to the next level.
Why Did You Decide To Upgrade To Lithium Batteries?
Troy: "Like many anglers, I was using lead-acid AGM batteries, which took much longer to recharge and never lasted as long as my colleagues' batteries, who had already upgraded to lithium. The lead-acid batteries were also quite heavy, weighed down the boat, and just didn't have the same power as lithium batteries. The last thing I wanted to think about during a tournament was whether I'd have enough juice to last me the rest of the day, and yet, that's exactly what I'd have to think about during each tournament."
Before making the switch to lithium marine batteries, Troy also had to replace the lead-acid batteries on his boat every one to two years, as they could not handle the continuous power requirements throughout each tournament day. The most recent time his lead-acid battery bank failed, Troy decided to make a long-term investment in RELiON lithium batteries rather than spend more money on lead-acid batteries that he knew he'd just have to replace again. Three RELiON 12V 100Ah RB100 batteries now power Troy's 36V trolling motor on his Ranger Z21 boat. Troy also relies on two robust, long-lasting RELiON 12V 100Ah RB100-HP batteries during each tournament to power his outboard engine; five electronic fish finders, including one Garmin, two Lowrance, and two Humminbird systems; additional transducer boxes; two power poles; and two live wells.
To learn more about how to calculate your energy needs and find the optimal battery for your application and usage, visit our Lithium Battery Selector Tool.

Why Did You Decide On RELiON Batteries?
Troy: "I first noticed them when I saw other professional anglers using them during tournaments. I then researched a lot online, read articles about them, and discovered that RELiON has a high-performance lithium battery series designed specifically for starting engines. RELiON's price point is also very reasonable, especially for the solid performance these batteries have been able to deliver. I also liked that they offered batteries with a wide range of sizes and voltages."
Troy also selected RELiON lithium-ion marine batteries because they are 60% lighter than the lead-acid batteries he previously used, making them far easier to pull out of the boat, when needed, and allowing him to navigate more shallow waters. Also as a result of being lightweight, the RELiON lithium batteries stay in place within the battery trays Troy houses them in, unlike his lead-acid batteries that used to bang around and break the trays because of their weight.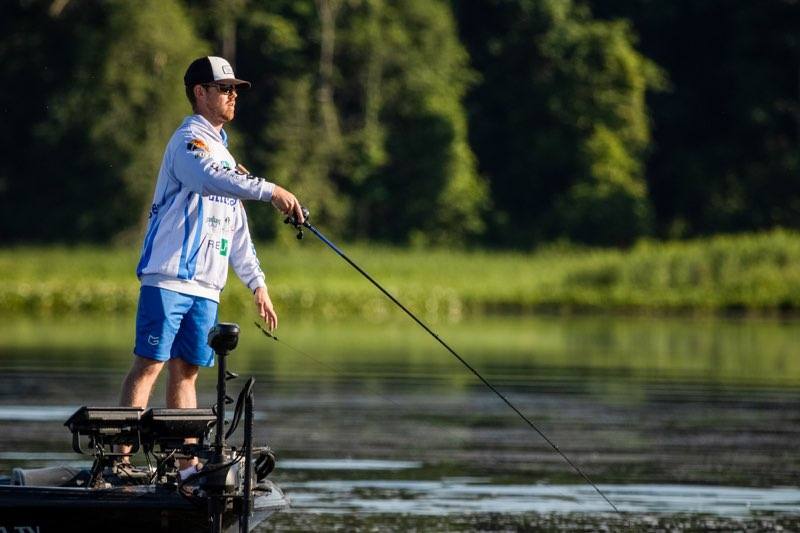 How Have Your Lithium Batteries Helped You Challenge Your Limits?
Troy: "One of the most recent examples that come to mind was when multiple anglers had their batteries die on them during a tournament, including other lithium battery brands. That was just further validation that I made the best choice possible. I never have to worry about running out of power and having to head out early from a tournament to recharge my batteries anymore. I'm able to spend more time on the water - both while practicing and during tournaments - with no power loss. I understand now why so many professional anglers have already made the switch to RELiON batteries, as they provide a solid competitive edge."
What Do You Love The Most About Fishing In Tournaments?
Troy: "The competition and camaraderie amongst the anglers. I've met many great anglers through fishing tournaments and there is nothing else in the world like waiting for your boat number to get called the morning of a tournament alongside good friends. You never really know exactly how your day is going to play out, but the never-ending search for the next tournament-winning honey hole, new 'secret' bait, or any edge that you can get, makes fishing the type of sport that never gets old.
Do you have any tips for prospective professional anglers looking to step up their fishing game?
Troy: "Fishing is a sport where you have to pay your dues. There's no substitute for time on the water, but also don't forget to prepare and make a plan before you get out there. Invest in proper equipment and spend time getting accustomed to your electronics, study the lake charts thoroughly, and use satellite imagery to cut down on the learning curve on new bodies of water."
---
Follow Troy on Instagram, Facebook, and through MLF to check out his latest tournament achievements.

Are you interested in learning which marine batteries are right for your setup? Contact RELiON to learn more.