Saltwater fishing boats are becoming more powerful and provide options for some pretty advanced marine technology. In this article, learn more about the different types of saltwater fishing boats, what they are used for, and how RELiON lithium batteries can power your success in the inlets and out in the open ocean.
Different Types Of Saltwater Fishing
There are a few different types of saltwater fishing that require you to have a boat in order to do it successfully.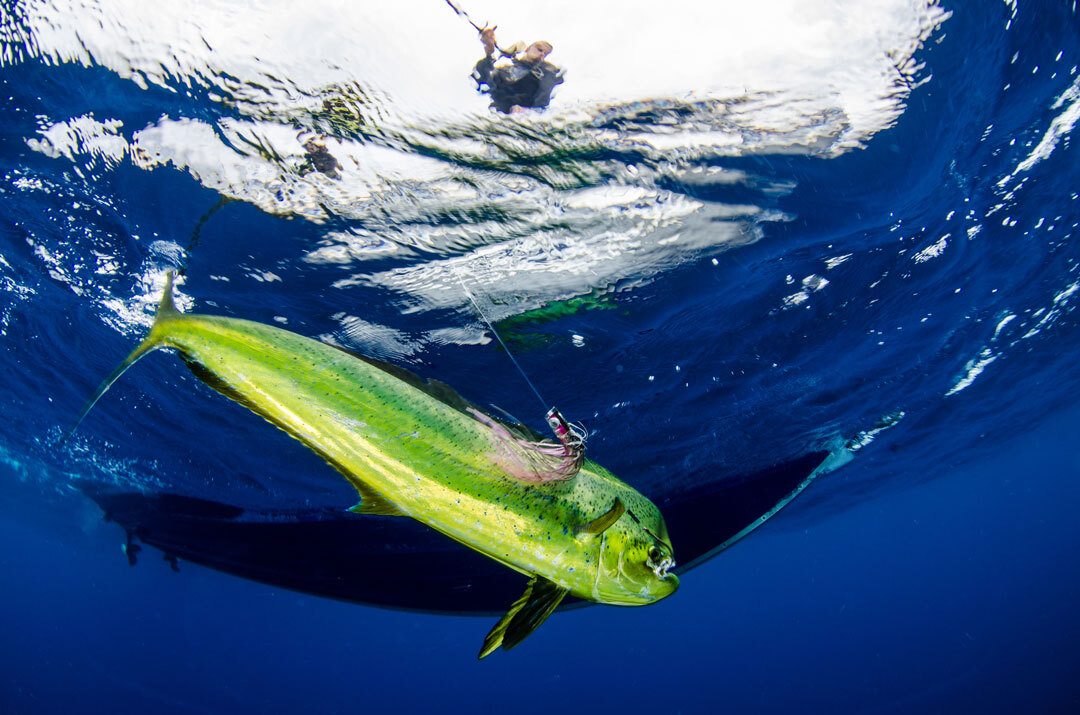 Deep Sea or Offshore Fishing
Deep sea or offshore fishing takes place in open water, usually miles off the coast where the water is deep that inhabits larger species of fish. This type of fishing usually takes a larger boat with multiple outboard engines as well as equipped with a good bit of electronic fishing gadgets to pull off successfully. The new technology in boats, motors, electronics, safety equipment, and easy-to-use fishing tackle, has made offshore fishing easier for more people to access and enjoy. For beginners, we recommend you hire a professional fishing charter to get you started and catch more fish. After all, the goal is to have fun, and catching fish is fun!
Bay Fishing and Coastline Fishing
Bay fishing involves fishing areas along the incoming coastal currents that flow through the inlets and coastlines. These areas usually require a boat that is big enough to go past jetties but also maneuvers through shallow water and narrow inlets. These environments gather species of game fish of all kinds and can offer great opportunities for success on your next saltwater fishing trip.
Flats and Backwater Fishing
Backwater fishing or flats fishing are two terms that are used to describe fishing from a flats boat or skiff in shallow inshore saltwater areas. Flats and backwater fishing areas are typically reached by boat. A small flats boat or fishing boat can be used, or even a kayak. If you are an intermediate angler and transitioning from freshwater fishing to saltwater fishing, the backwaters and flats will feel like familiar territory. These areas will often provide hours of action and feature structures that are home to many species, from flounder to spotted seatrout, all within a shallow inshore environment.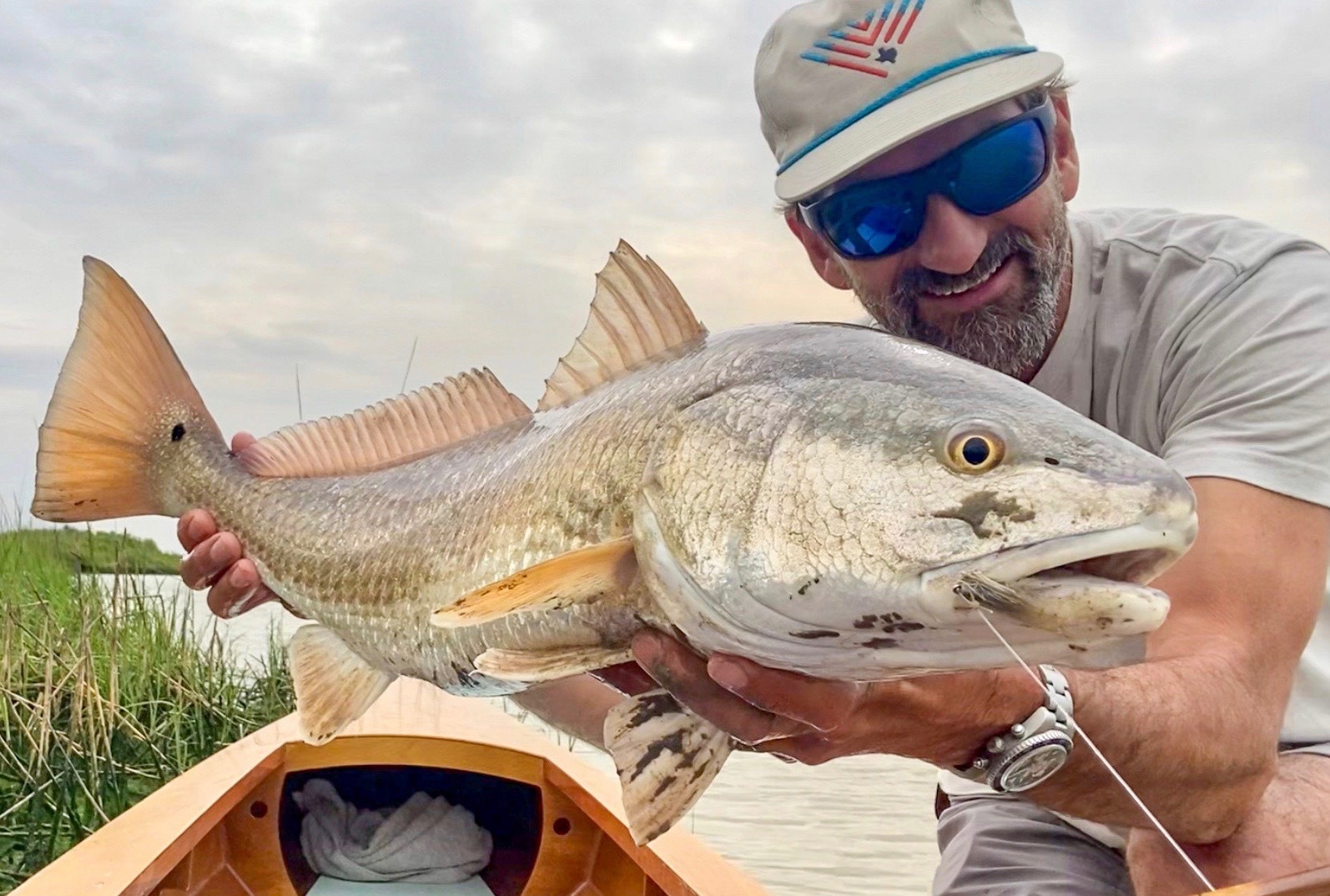 JT Van Zandt is a professional saltwater fishing guide in Rockport, TX. He specializes in flats fishing where the weight of your boat is a very crucial part of being able to locate fish in shallow water.
"The main reason I went with lithium was to reduce the weight on my skiff. I needed a system that could reliably power me through open water but be light enough to easily float in several inches of water. My boat is made of carbon fiber and was specifically designed to be as light as possible. I take people on extreme backcountry excursions to go fly fishing for very shallow water fish. The water we're in is usually only five to six inches deep for miles on end. If the boat is weighed down with heavy lead-acid batteries, we'll get stuck at the mouth of the creek and won't be able to get into the marsh area." - JT Van Zandt
Types of Saltwater Fishing Boats
Charter Fishing Boats
Sportfishing Boats
Sportfishing boats are big and powerful. Their main purpose is to get as far from land as needed to catch the biggest game fish in the ocean. They require huge fuel tanks and large engines, some having up to four 300 HP outboard engines for ultimate power and performance. Some offshore deep sea fishing trips may require you to run 100 miles off the coast to get to a specific shipwreck or drop-off, and the sportfishing boats are built to be seaworthy and comfortable.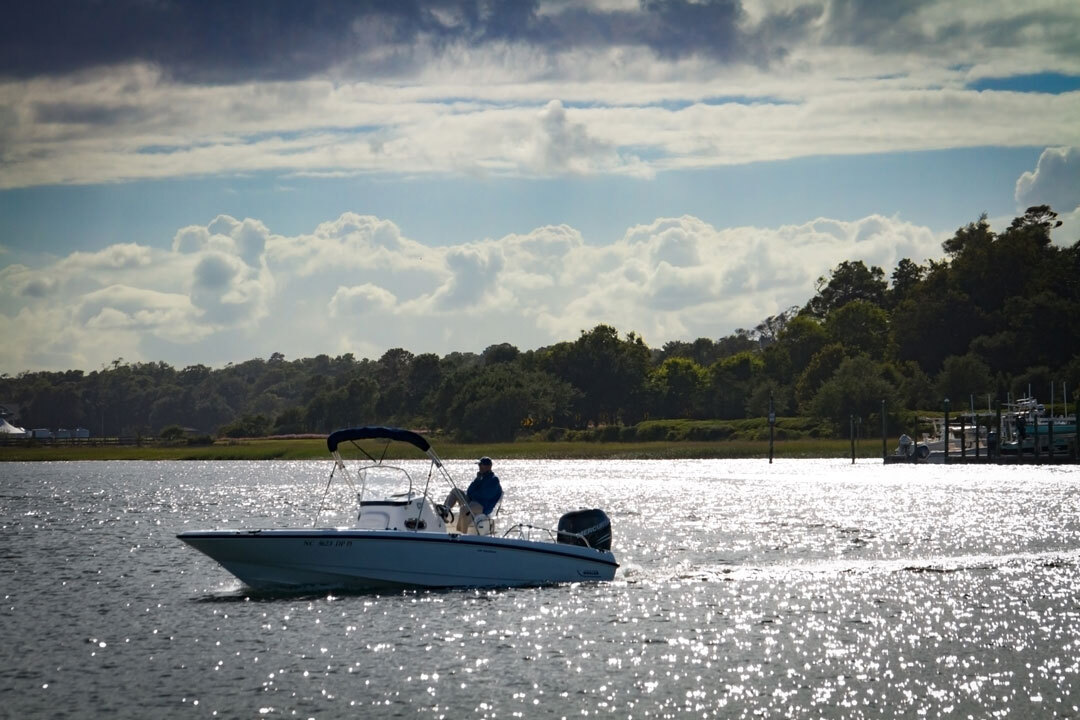 Center Console Fishing Boats
Center console boats are built for saltwater fishing. They can handle many different types of sea conditions, which makes them a perfect all-around saltwater fishing boat choice for serious anglers. They are designed to have a comfortable ride and split the ocean water with a perfect center of gravity. The larger center console boats can even venture offshore to go after big game saltwater fish. Many of the newer center console boats come ready to be equipped with the latest saltwater fishing technology including fish finders, LED marine lights, and GPS capable trolling motors.
Skiffs
Backwater and Flats Boats
Inlet fish often feed and live in small cuts, creeks, and shallow water flatbeds. These types of boats are designed with a flat bottom and thin fiberglass hulls that are very light compared to other saltwater fishing boats. Flats boats are meant to be used in inlet waters only and shouldn't be taken far offshore. Trolling motors also come in handy on a flats boat and having a lightweight lithium trolling motor battery will come in handy when fishing in less than 5 feet of water.
The Trusty Aluminum Jon Boat
Many saltwater anglers have made the switch back to aluminum Jon boats after "having a go" with bigger fiberglass vessels in previous years. Today many jon boats are built bigger, more sturdy, longer, and wider. Unless you're motoring around on a quiet salt marsh bayou, anything under 14 feet on saltwater is probably too small. Often times they require a much smaller horsepower boat motor and benefit by being smaller and lighter. Even a lot of Jon Boats have portable navigation systems and even fishfinder GPS systems rigged up, so having the right marine batteries to power these small setups can come down to how much weight the boat can maintain as well as how much space the battery takes up on the boat. RELiON offers an assortment of different lithium marine batteries that will fit whatever situation you need for your Jon boat setup.
Powered Fishing Kayaks
Saltwater anglers have been using kayaks for stealthy fishing tactics for some time now, but now many saltwater kayak fishermen are wanting motorized kayaks to take them farther and faster. The most accessible way to motorize a kayak is by adding an electric trolling motor. Small deep cycle lithium batteries are the best choice for powering everything you need for your saltwater fishing kayak. Having a small 12V deep cycle lithium marine battery like the RELiON RB52 saves a lot of weight and can power an electric trolling motor for up to 10 hours.
The Advantages Of Having Lithium Batteries Power Your Saltwater Fishing Boat
Deep cycle lithium marine batteries offer many advantages over lead acid marine batteries including, power distribution, lifespan, and weight.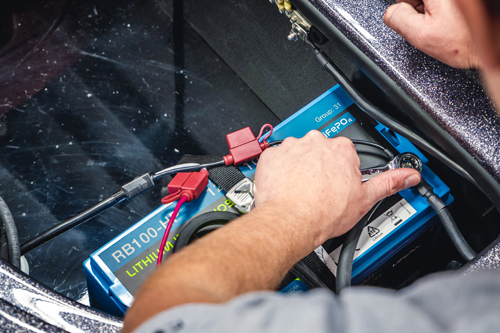 Lithium Batteries Produce More Power For Longer Periods Of Time
Lithium batteries have a 100% depth of discharge, this essentially means that you'll have full power regardless of the level of charge. No matter how much you use them, you are always getting the most out of the batteries. Lead acid batteries will tend to drain and you will lose power in your trolling motor as the day progresses. RELiON lithium marine batteries allow you to never lose any power, which allows you to fish hard all day long. Due to consistent, sudden fluctuation in speeds, trolling motors require a fair amount of cranking torque (aka thrust). Lithium batteries supply more power due to their negligible voltage drop when rapid acceleration is required. In a saltwater fishing kayak, you will need a battery that will get you across large bodies of water and fight quick-moving currents. With a RELiON RB52 powering the trolling motor on your kayak, you can travel further down the inlet without worrying about having to paddle back to the boat landing.
The RELiON HP Series deep cycle batteries can be used as a dual purpose marine starter battery and is the perfect compromise between the unique demands of starting service and deep cycling, low amp draw service.
Lithium Batteries Are Much Lighter
An important factor in purchasing marine batteries is the amount of weight the batteries add to the boat. Deep cycle lithium marine batteries are much lighter than lead-acid and therefore are perfect for your boat's power supply. RELiON's RB100 lithium battery weighs only 26 lbs. If you were to use three of these for your 36Vv trolling motor it would cut the weight down by 1/3 the weight of a lead-acid setup. Not only are lithium batteries lighter, but they also have a smaller footprint and take up less space on your boat.
Power Your Marine Electronics With Smaller Lithium Batteries
As the fishing world becomes more advanced with new technology and new gadgets, your marine battery needs to be able to keep up and power everything. Some saltwater fishing boats allow or even require you to add another small battery to power all of your electronics without draining your starting battery. The RB52 12V 52Ah LiFePO4 battery is small, lightweight, and perfect for powering all of your electronics for the whole day. With that extra battery, you don't have to worry about making it back to the launch after trolling the deep water drops 20 miles offshore.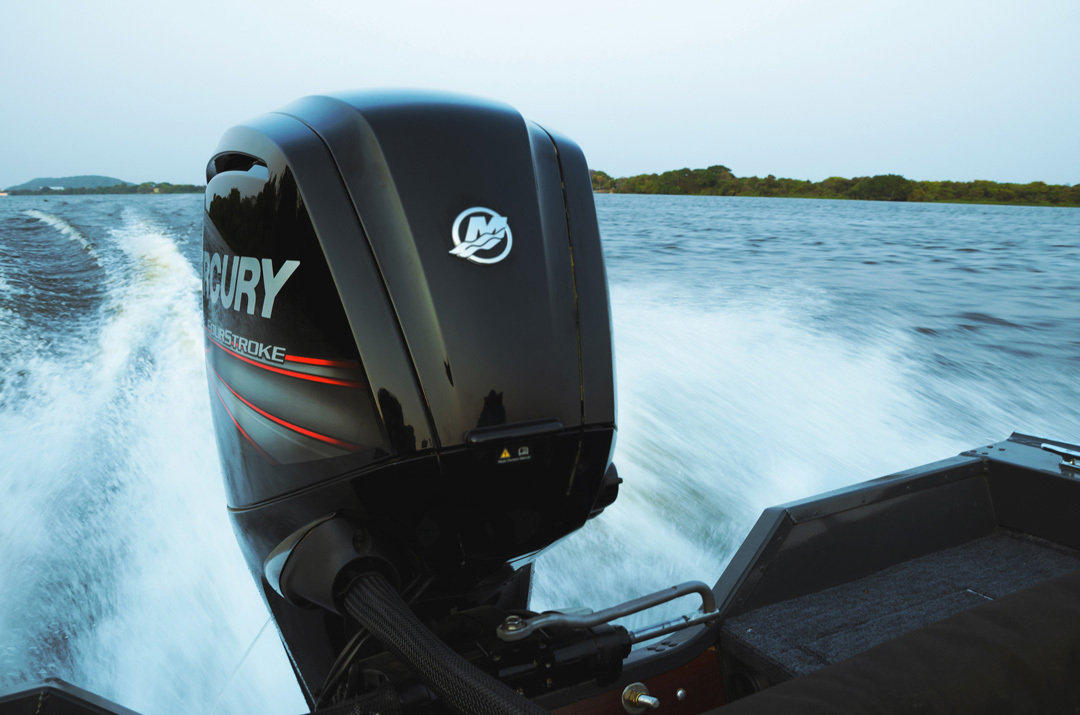 Upgrading to RELiON lithium marine batteries can help you get rid of extra weight on your boat, provide more power to your engine, and will allow you to last all day on the water. Contact our team of lithium battery experts to help you choose the right battery power options for your saltwater fishing boat. Shop online and get free 1-2 day shipping so you can have lines in the water this weekend!