Whether you're in the water fishing for hours on end or long distance sailing, you want your boat's battery to pack a punch. With only a limited amount of space on your boat, it's essential that the battery you choose can both run multiple high power devices simultaneously as well as easily last you through each day. RELiON's deep-cycle, 12V InSight lithium battery was specifically built to meet the requirements of boating enthusiasts to enable them to worry less and relax, explore and compete more. Below we cover the top five ways the 12V InSight battery is meeting the needs of sailors and pro anglers alike.

Higher Peak Discharge & Continuous Output
The 12V InSight battery offers a higher peak discharge and continuous output current compared to competitors' batteries. This allows you to run a multitude of appliances and devices at the same time without damaging the battery - all with one battery. It also ensures that you won't quickly drain your battery while powering these items simultaneously. Specifically, the InSight 12V has a continuous output rating of 160 Amps and also offers the following peak discharge currents:
175 Amps for 5 minutes
250 Amps for 2 minutes
350 Amps for 15 seconds
400 Amps for 5 seconds
In short, the 12V InSight battery allows marine vessel owners to disconnect even further by powering myriad electronics longer and connecting to shore power less often.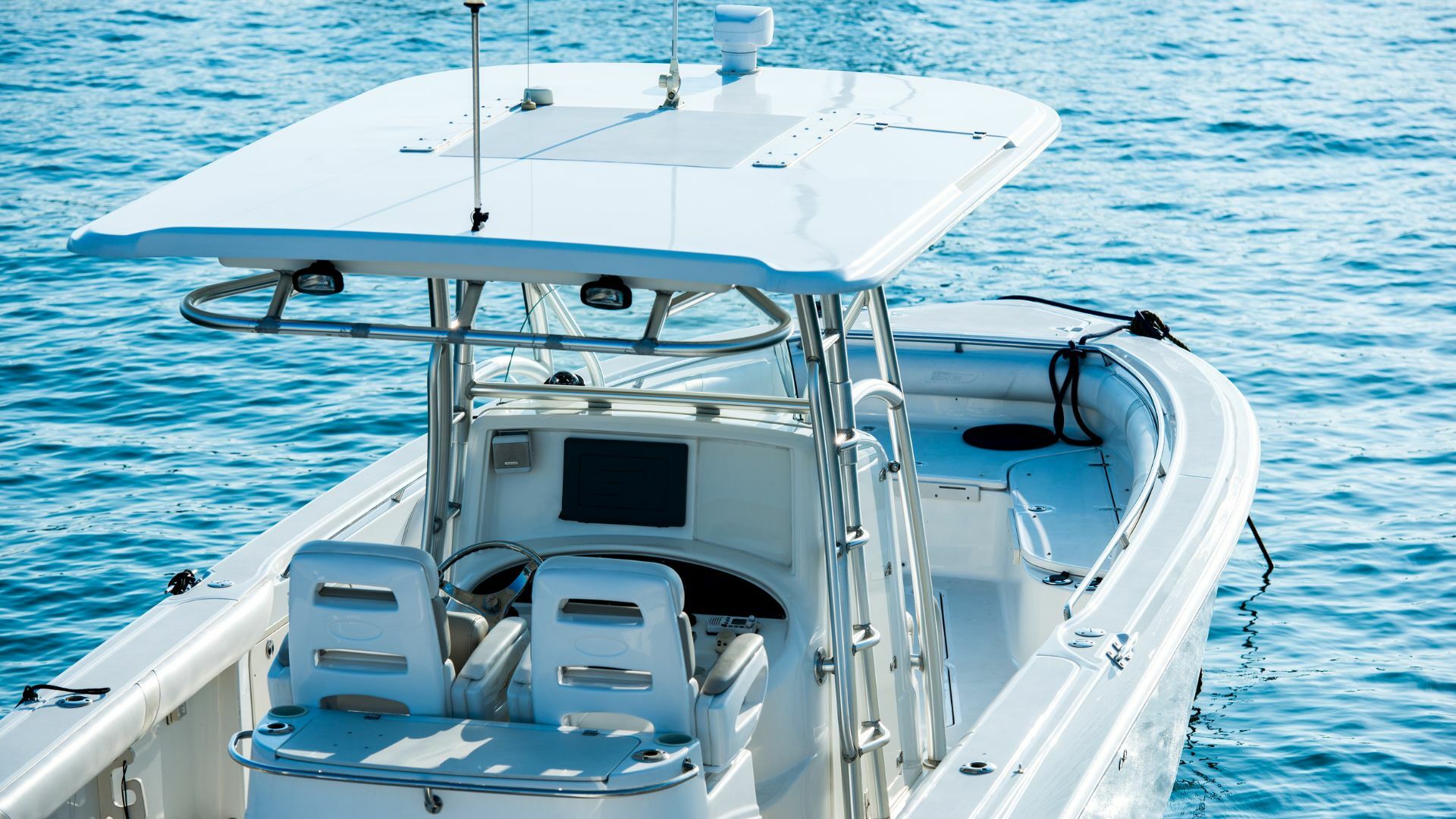 Mechanically & Electrically Safer & More Stable
When you are out at sea, the elements - from wind to temperature to humidity, are uniquely challenging compared to life on shore. As a result, your marine battery's components, prior testing and construction are of utmost importance. The 12V InSight battery was specifically designed and built to address the issues posed by marine environments:
IP67 Rated Casing: This ensures water, dust and splash-resistance. A rating of IP67 ensures the highest possible protection against solids, and one of the highest waterproof protections against liquids.
The Battery Management System (BMS) is bolted to the heat sink. This reduces vibrations that commonly occur on boats, prevents accidental faults due to vibration, and extends the battery life.
Steel Battery Bracket: This provides additional vibration and shock resistance.
UL2271 Certified: The InSight 12V has been tested to the absolute highest standards. Underwriters Laboratories (UL), is a global safety certification organization based in Illinois that has offices and labs in 46 countries. UL has been a leader in the development of safety standards for many modern electrical products.
The 12V InSight Series also includes the 12V-LT battery, which feature's RELiON's low-temperature technology for additional safety and stability. The 12V-LT was built to meet the power and energy requirements in marine applications in sub-freezing temperatures.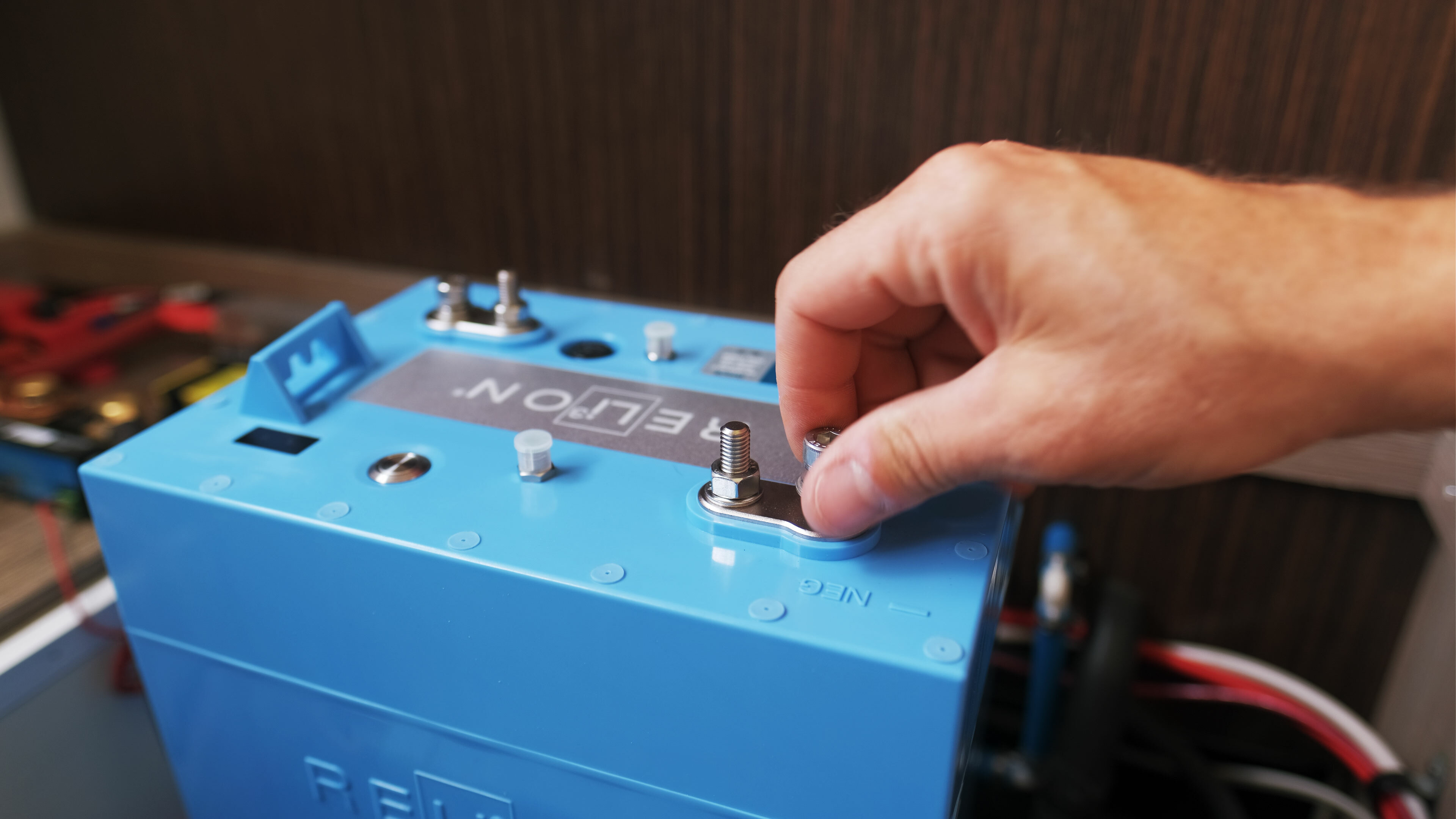 Easy Setup and Installation
With limited space and locations to place batteries on a boat, a streamlined setup and installation process is key to get you back on the water faster. If you are replacing lead-acid batteries, removing these heavy items will be the hardest part of the installation. The InSight 12V, on the other hand, is a standard GC2 size and only weighs 34.4 pounds, making it a simple drop-in lead-acid replacement. Once the heavy lead-acid batteries are removed, there will be no heavy lifting required as well as easy to understand connections with the 12V InSight. If you ever decide to increase the amount of time you are spending offshore, you can simply scale up your InSight system. For example, if you would like to achieve 240 Amp hours, just connect two 12V InSight batteries, and so forth, all the way up to 10 batteries in parallel.
Intelligent Cooling
All InSight Series batteries use a strategically designed and engineered cooling management system to rapidly remove heat from the inside of the battery during high discharge and recharge current scenarios. This both ensures greater safety by preventing overheating of critical components as well as extends the lifespan of the battery. All RELiON batteries use the lithium iron phosphate battery chemistry (LiFePo4 or LFP), which removes the chance of fire or thermal runaway that is associated with lithium cobalt-based batteries. The Intelligent Cooling that the InSight 12V batteries feature takes safety a step further by cooling the battery to provide additional battery component protection.
100% Depth of Discharge
When out on the water and away from shore for long periods of time, you will want to be certain that you can maximize the use of your battery without damaging it or unnecessarily reducing its lifespan. Unlike lead-acid batteries and many other lithium batteries, all RELiON lithium batteries allow you to use 100% of their rated or nameplate capacity, regardless of the rate of discharge. For example, a lead-acid battery may have a nameplate capacity of 10 kilowatts, but the battery cannot be discharged below 50% without damaging the battery. In this case, the 10 kilowatt lead-acid battery in fact has a usable capacity of just 5 kilowatts. On the other hand, RELiON batteries have equivalent usable capacity and nameplate capacity due to the fact that they can be fully discharged.
While we have highlighted a few of the 12V InSight battery's key features and benefits for marine applications, learn about all of the advantages here. If you have additional questions about how to upgrade your setup to the InSight 12V, contact a RELiON team member for more information.