Lithium battery power stations and generators can be used as a reliable backup power choice for your home in the event of power outages. They can also be used as the primary power source for you when you are camping, RVing, or taking part in other outdoor activities. Choosing the right portable power source is an important first step in making sure that your power needs can be met. While you have many choices when it comes to selecting a generator for personal use, they are not all created equal. Below we cover the primary uses for portable power stations, how to determine which one will best meet your individual power needs, as well as the pros and cons of both fossil fuel or gas generators and lithium battery power stations.
What Generators Are Used For
Generators are used to help ensure a constant source of energy for appliances when traditional power sources like home electricity are not an option. In some cases, your home may be experiencing a blackout, and a generator allows you to live your life uninterrupted by supplying electric power to appliances and personal electronics during the power outage. It is important you ensure that you have a reliable backup power source to power critical equipment, particularly as the number of weather-related power outages have increased by roughly 78 percent over the past decade.
In other cases, a generator may not be used as a backup power source, but will act instead as your main power source, such as during camping or RVing. Many generator sizes are available with varying power abilities that can support a wide range of uses. The different configurations, sizes, and levels of power available ensure that you are not left with the incorrect power outputs.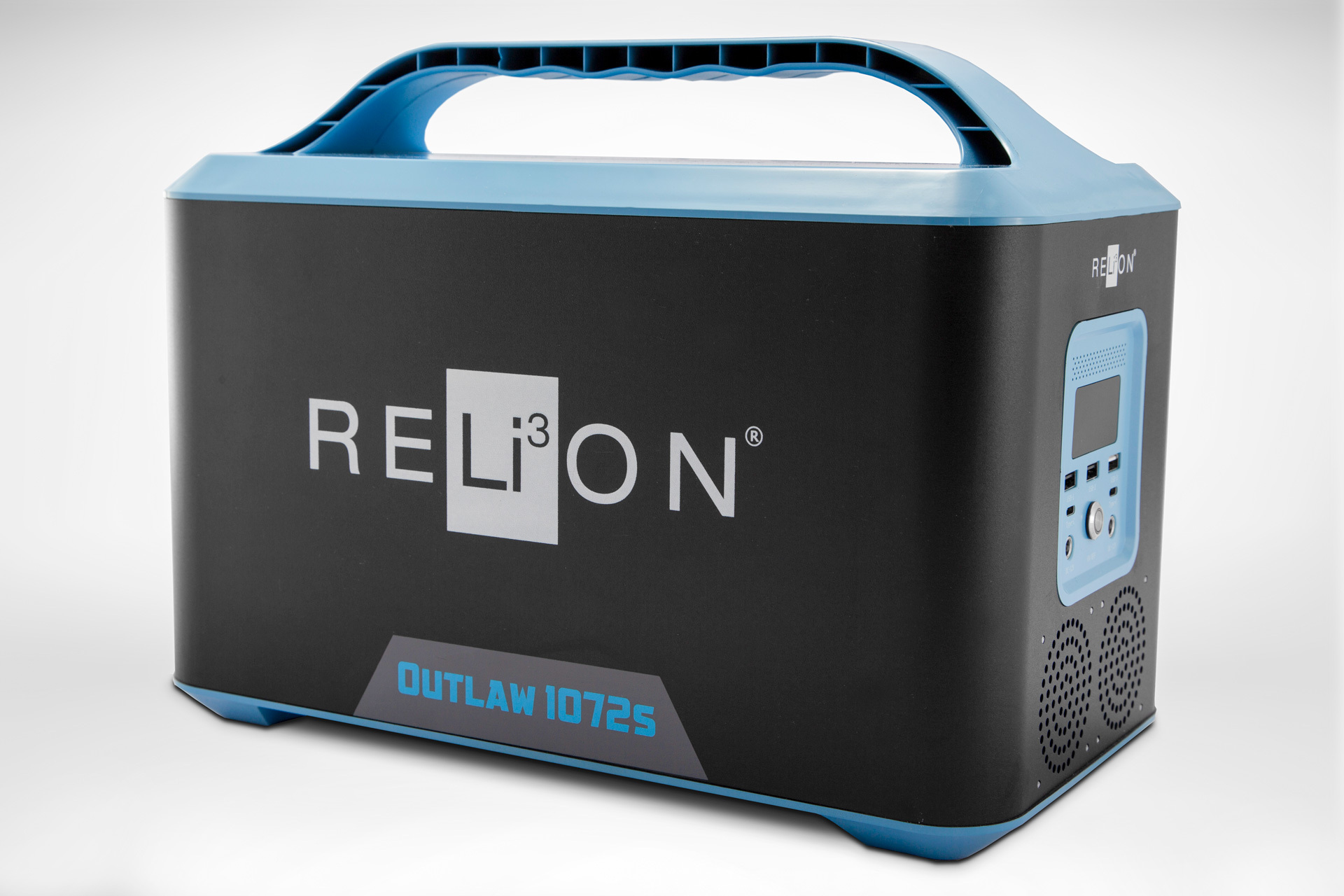 Should You Buy A Gas or Lithium Battery Powered Generator?
The level of power that you need will depend on what you are powering, how long you need to power the items for, and how frequently you are relying on a generator. If you live in an area that has frequent power outages, then a larger generator with higher outputs will be the better choice for you. Those who go camping frequently and for extended periods of time can also benefit from a generator that is more robust, yet still easily portable. On the other hand, if you are using a generator only occasionally as a backup emergency choice to power a few appliances and electronics, a smaller generator would be more than enough for your needs. If you're unsure about your exact energy needs, take a look at our battery selector tool on how to calculate your energy use and properly size your battery bank.
Fossil Fuel-Based Generators: Lower Upfront Cost, but More Costly Long-Term, Polluting, Dangerous & Loud
Historically, the most common type of generators are electric ones that run on either a liquid or gaseous fuel source. These electric, fuel-based generators are powered with a fossil fuel based source like gasoline, propane, diesel, or natural gas. Electric generators work by converting the fuel power into electric power that can be used for external circuits.
When considering purchasing a fuel-based generator, there are many factors to keep in mind, including the following:
Despite lower upfront price points, costs can be very high over time, as there is a need to purchase fuel repeatedly. Higher maintenance needs also exist with fuel-based generators
These electric generators can be dangerous if not used properly
Serious health and safety concerns exist like the potential for fire and fumes
Fuel-based generators cannot be used indoors, which can be very limiting
Can be very loud and disruptive, especially when you are trying to focus on enjoying your natural surroundings like on a camping trip
Not environmentally sustainable, as the fossil fuels required by these generators are a major contributing source to climate change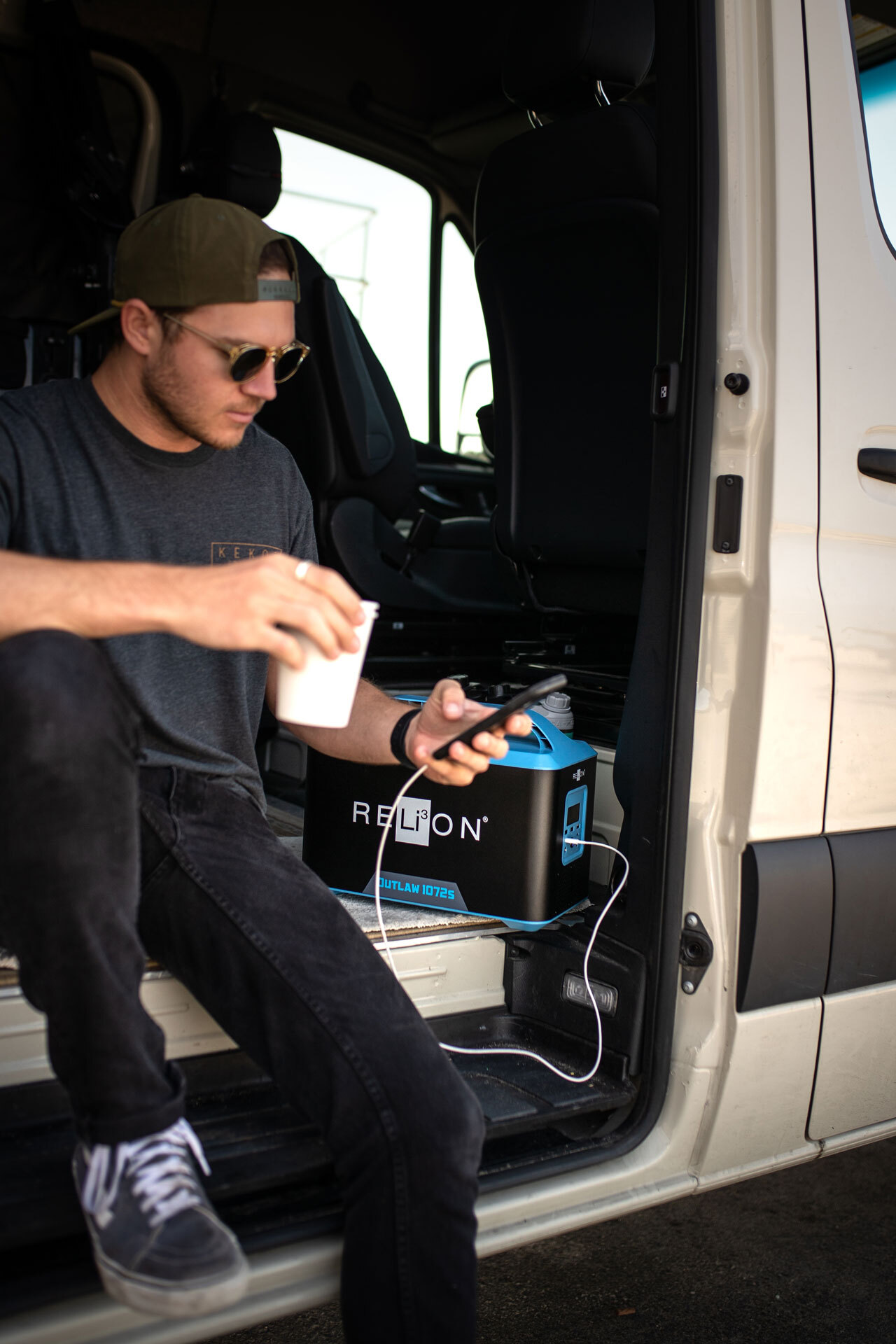 Lithium Battery Power Station: A More Sustainable, Safe & Reliable Choice
There are also non-fuel-based generator alternatives like lithium-ion battery power stations, which are being increasingly relied upon due in part to the 89 percent reduction in lithium battery prices over the past decade. These are rechargeable generators that can provide electricity for home, RV, or office use to power appliances like tablets, laptops, refrigerators and more. Here are some factors to keep in mind when considering purchasing a lithium battery power station:
Do not need regular maintenance
More portable and lightweight than fuel-based generators
Safe for both indoor and outdoor use
A quiet power source that allows you to better enjoy your natural surroundings
Only need simple, infrequent charging
A more sustainable and environmentally friendly source of power
A case in point is the RELiON Outlaw 1072s, which can power anything from an entire tailgating party to multiple electronics and appliances at the same time, ensuring you have uninterrupted power twenty-four-seven. The only perceived disadvantage of the lithium-ion power station is that it can cost more upfront. However, even this cost is substantially mitigated by the fact that, over time, the need to consistently spend money on fuel, which can have vastly fluctuating prices, is not required. Lithium battery power stations also need far less maintenance, further reducing costs long-term.
Is a Lithium-Ion Generator the Right Choice for You?
RELiON offers top of the line lithium ion powered generators that can meet any of your energy needs. If you have questions about the best generator choice for your application or want to learn more about the lithium-ion generator options available, you can contact an expert at RELiON.