Virtual Reality (VR) offers people the ability to experience things they otherwise might never be able to, which is why the demand for more VR adventures is expected to grow by about 15 percent per year between now and 2030. Through use of a helmet or headset, users can be transported to a new environment without moving an inch. This technology has been used to create new ways to play video games, learn hands-on skills, and experience far away tourist attractions. These systems are usually small in size and don't need a portable battery. However, new technology has allowed for these experiences to become mobile, necessitating a light-weight, reliable power system. In recent years, industry-leading tech companies have also found more ways to leverage VR underwater to add new sensory experiences with each VR use.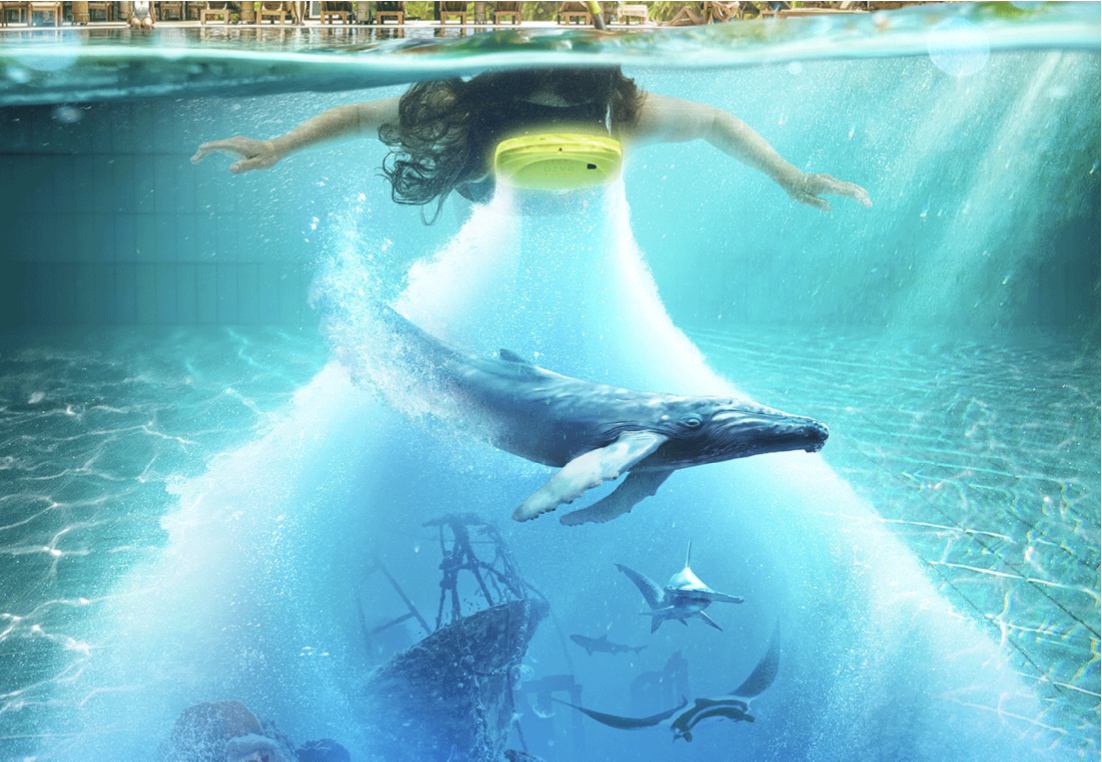 What Is An Underwater Virtual Reality System?
In 2017, Sub Sea Systems (SSS) introduced the Aquaticar, an underwater ride that won IAAPA's Brass Ring Award for Best New Product. In 2018, they partnered with Ballast Technologies, a Silicon Valley company and market leader in the VR space, to create a new way to experience virtual reality - underwater - with the DIVR, DIVR+, and Deep Dive VR systems.
The DIVR+ provides users with an entirely immersive VR experience like no other. Most VR experiences are static, not requiring movement or causing bodily sensations. With DIVR+, users strap on goggles, a floatation belt and a snorkel and hold the machine in front of them while submerged in the water for a full-body experience. Custom thrusters create physical sensations that align with the virtual experience so users have the feeling of swimming through a school of fish or gusts of wind as they go through their adventure. These thrusters require a power source, but must stay light-weight so that the product remains easily portable.
There are three pieces of content available now through these underwater VR systems: a reef diving experience where users can swim by sharks, beautiful reefs, shipwrecks and more; an outer space adventure where users fly through debris and planets in a highly accurate picture; and a fantastical dragon ride where users fly by mountainous scenery, waterfalls and mystical creatures.
The DIVR+ provides a unique, safe adventure that all members of the family ages six and up can enjoy. It remains an exclusive opportunity, available in three resorts in Cabo San Lucas, but will soon open in five more locations.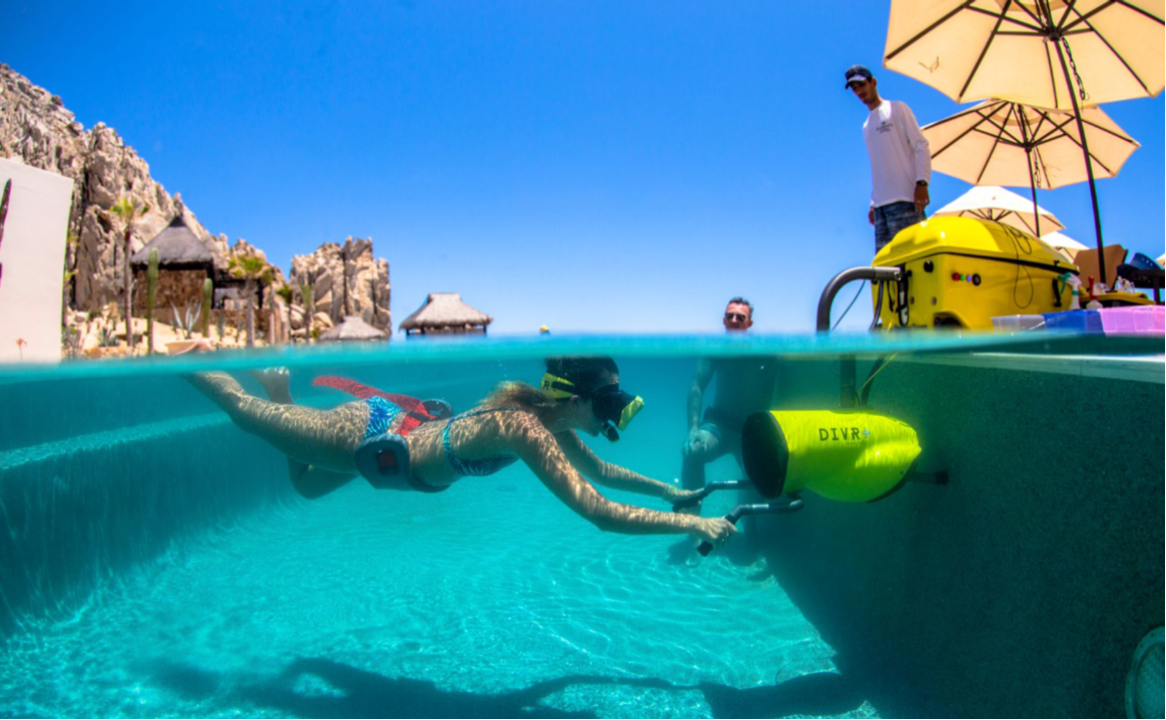 The Challenges Underwater VR Systems
These underwater VR systems must remain as light-weight as possible, not only for buoyancy purposes, but also because the power system must fit in a fiber-glass suitcase (tote) with the product. Using AGM batteries to power this system would add 128 pounds of weight, creating a challenge for operators because it would make the tote difficult to maneuver when moving the system from place to place.
Engineers also faced the issue of operating in increasingly hot and humid environments. Excessive heating can result in AGM batteries having significantly reduced lifespans, becoming damaged or even exploding because of thermal runaway.,
What Was The Solution?
After hours of research and consultation with others in the industry, SSS decided that to accommodate their weight and safety considerations, they needed to use lithium batteries. The company had previously used RELiON products for SolarCat, another SSS product, so when it came to DIVR+, they looked no further. RELiON's lithium batteries suited their every need - they are light weight and easy to transport and have a long battery life. They can also safely operate in hot environments because their battery chemistry - lithium iron phosphate (LiFePo4 or LFP), is not prone to thermal runaway or fire. Beyond that, the shipping capabilities of RELiON suited their business model perfectly, with drop shipping available to simplify the process.
Further, after consulting with other battery companies, RELiON was the only one able to provide a 24V battery, which was needed to properly power their VR systems. Most other companies did not have the same type of variety available and were only able to offer two 12V batteries. Having a single 24V battery also makes the VR systems easier to handle.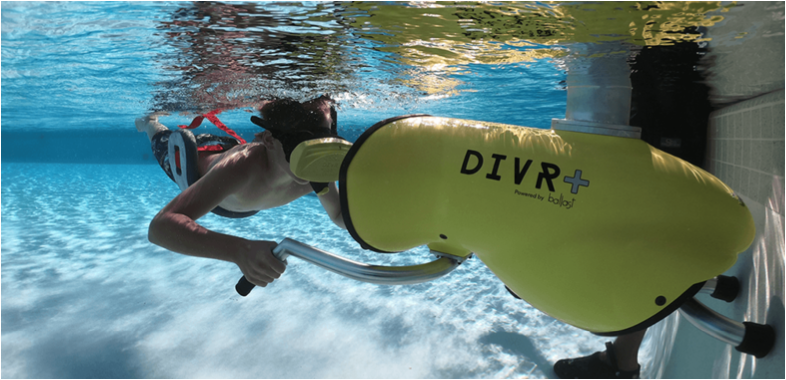 How Well Did RELiON® Lithium Batteries Perform?
For DIVR+, SSS decided on RELiON's RB24V52 battery to power the thrusters and motor head. The battery is compact and weighs only 30 pounds in total. They also use the NoCo 24V battery charger, which weighs just 13 pounds.
The product is now able to run for two days without needing a charge, totaling about 50 uses, or 30 people a day. Because of the enhanced battery life of the RELiON RB24V52, SSS has been able to serve more people with their product and expand their reach. The reliability of RELiON's products has been another huge advantage, with the batteries expected to last at least eight years. They've had such a positive experience with the efficiency and longevity of the batteries that between the SolarCat catamaran product line and DIVR+, SSS has purchased over 250 lithium batteries from RELiON to fulfill the power needs of all of these products.