Refrigerated warehousing is the backbone of the American supply chain. There are a lot of frozen and refrigerated foods and beverages that U.S. consumers are increasingly buying, along with pharmaceuticals that need to be kept cold. All of this adds up to a need for more cold storage distribution. The cold storage market size is projected to increase over 11% to around 330.2 billion by the year 2030.
Most cold storage distributors utilize electric lift trucks and pallet jacks to handle goods. Cold storage is a challenging environment to manage because of the way the cold negatively impacts the normal capacity of a conventional lead-acid battery. RELiON Lithium batteries increase the efficiency of cold storage warehouses with any size fleet of material handling equipment.
The Best Battery for Cold Storage Material Handling
When compared to traditional lead-acid batteries, lithium batteries charge faster, last longer & deliver more usable energy with each discharge. Batteries don't need to be swapped, watered, or brought back to room temperature to be charged, streamlining operations & increasing efficiency at cold storage facilities.
Lead-acid batteries can lose up to 50% of their capacity when they are stored and used in freezing temperatures. With reduced capacity, a lead-acid battery will lose hours of operation time which puts warehouse managers in a tricky situation where they lose working hours to charging or may even find themselves skipping certain maintenance processes in favor of getting the job done on time. LiFePO4 batteries maintain high-performance levels in refrigerated environments, which offers an opportunity to reduce costs and improve productivity for cold storage distributors.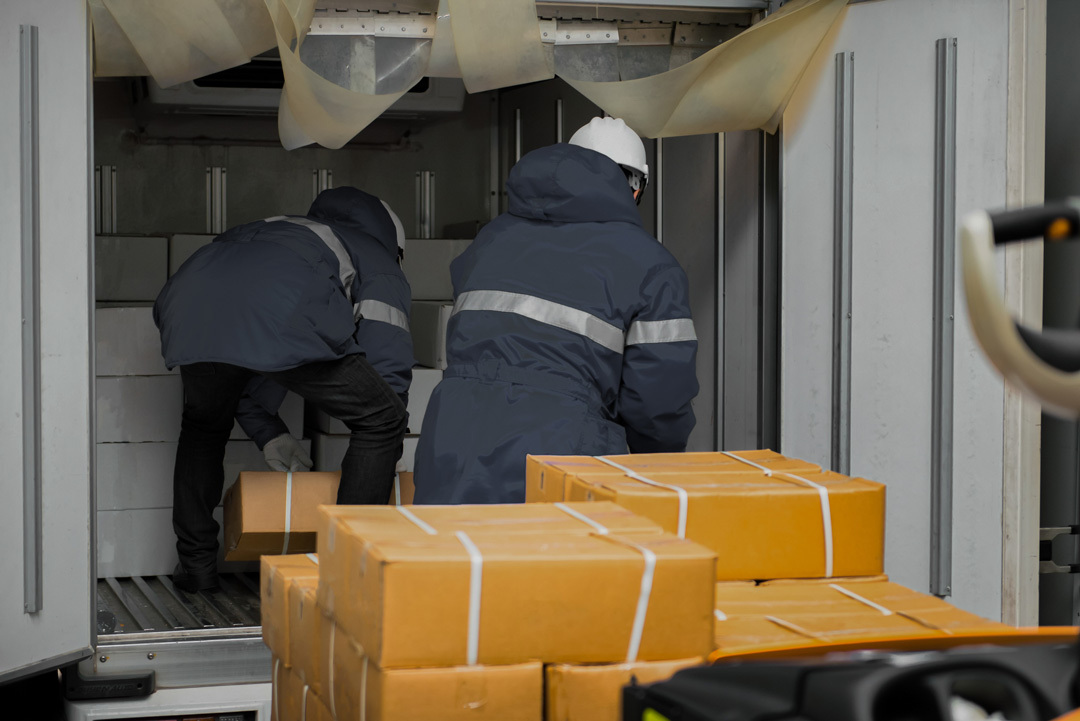 Many types of material handling equipment do not work the same in colder temperatures. Cold storage warehouses can utilize specialized forklifts and forklift batteries that will keep things running. Another challenge for cold storage warehouse managers is making sure the equipment and batteries can function properly in colder temperatures. The batteries must be able to hold a heat source to keep the inside of the battery from getting too cold. Adding these warm solutions will help combat the decline in the performance of a battery. The goal is to make all equipment last throughout an entire shift. In cold chain operations, onboard heaters are essential to ensure that equipment runs smoothly and meets the needs of all company stakeholders.
Here are some of the advantages that lithium batteries have in cold environments:
No cold-temperature capacity loss
Low Temperature Series lithium batteries can be charged in areas up to -4° F (-20° C)
Condensation damage is avoided by being able to leave pallet jacks and lift trucks in cold storage areas full time
No damage from opportunity charging
No maintenance required
Up to 10x the life cycle
How Lithium Batteries Increase Cold Distribution Efficiency
Lithium batteries carry a significantly higher sticker price than lead-acid but are the fastest charging batteries on the market and the longest lasting. Many refrigerated warehouse managers are discovering that using lithium batteries for powering their material handling equipment has helped solve some of the unique challenges posed by operations in cold temperatures. The charge/ discharge cycle of lithium-ion batteries is between 2000-5000 cycles compared to 200-500 cycles for lead-acid batteries. RELiON lithium batteries are not negatively impacted by opportunity charging, so they'll stay in great shape regardless of how often they are charged or how deep they're discharged. Keeping track of how operators use their batteries is crucial for optimizing productivity and battery performance. Because a lead-acid battery's cycle life is shortened in cold storage, operators will sometimes quickly charge their battery to make it through their shift. This makes it much harder to implement battery fleet management best practices in a cold storage warehouse with lead-acid batteries because their maintenance requirements are much higher than lithium batteries.
Lithium batteries have battery management systems, which make the data collection and analysis for optimization much easier. A BMS keeps track of performance data and protects the battery from potentially damaging circumstances such as when the battery falls out of the recommended operating temperatures.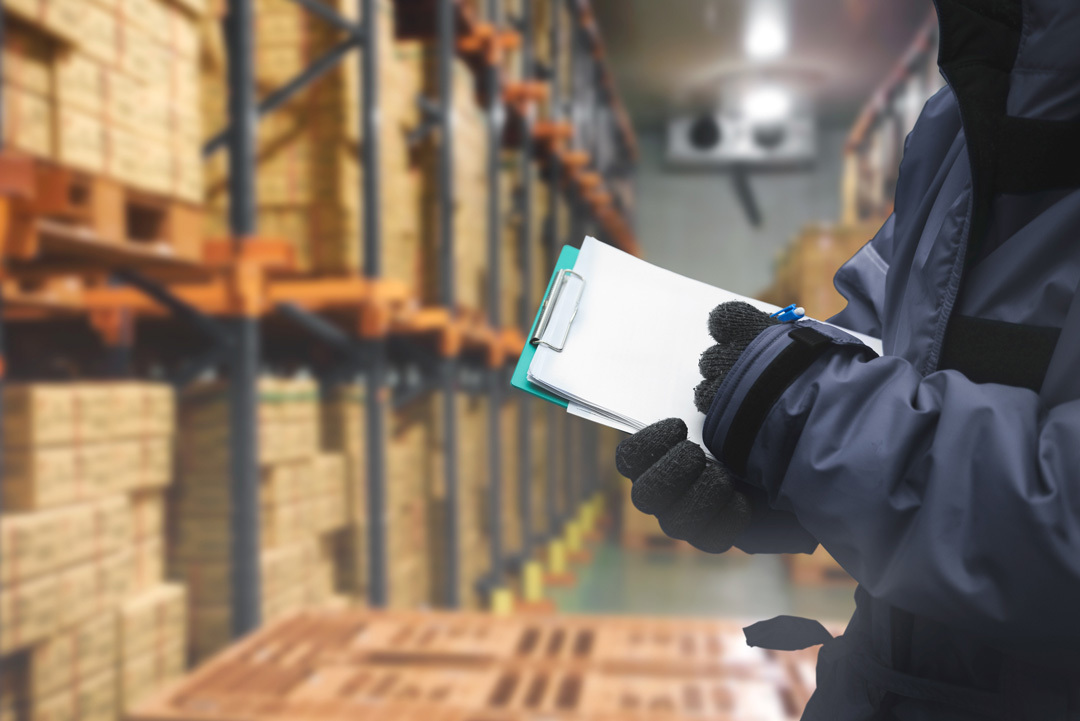 Cold Storage Battery Charging
Charging a lead-acid battery in colder temperatures can be problematic. The best practice for a lead-acid battery is to fully charge it before use. If lead-acid batteries aren't given the time to recharge and cool off properly, it will lead to a shorter lifespan.
Colder climates slow down the rate of charge, increasing the time required to charge a battery during a shift. If a single battery is not charged correctly and not performing in line with the rest of the equipment, it can throw the whole operation off. A lead-acid battery needs to be brought back down to room temperature to charge so that the rate of charging can be increased. This could be a hassle in cold storage warehouses because of the expenses accumulated during downtime. There are also complications in maintaining consistent performance rates in different temperature zones.
The internal heating elements that RELiON Low Temperature Series means that opportunity charging can take place inside of cold storage. Some facilities place the charger units just outside of the cold storage unit but will run the cables inside to a spot where pallet jacks or lift trucks are parked for opportunity charging, which reduces condensation concerns.
RELiON Lithium Solutions For Cold Storage Distribution Centers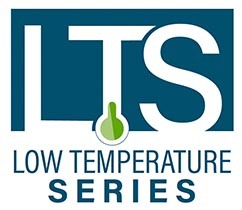 The RELiON LT Series batteries feature our low-temperature technology, the Insight 12V battery can safely charge in temperatures down to -20°C (-4°F). The system features proprietary technology that draws power from the charger itself, requiring no additional components. The entire process of heating and charging is completely seamless. It's a perfect solution for those who are still using lead-acid batteries in low-temperature environments.
The InSight Series™ 24V lithium battery is a GC2 size drop-in replacement battery that delivers high-quality performance, power, and precision. This 24V 60 Ah battery was designed specifically to meet the power and energy requirements in electric motorized hand trucks, walk-behind pallet jacks, floor machines, and other material handling applications.
InSight Series batteries also feature a sophisticated controller area network bus (CANbus) that allows the batteries to communicate real-time operating statistics like the voltage, current, state of charge, and state of health. This makes Insight batteries more user-friendly to lift truck and pallet jack operators and allows them to monitor battery power and performance with the touch of a button.
If you have any questions on how your cold storage warehouse can benefit from the advantages lithium batteries have to offer, please contact our team so we can help increase the efficiency of your business.