It's that time of year again! That's right, football season is back. Did you know that as of 2019, each year between 20 and 50 million Americans tailgate in a stadium parking lot? Whether you're rooting for your favorite college team or hometown pros, no game is the same without a tailgate party to hype up your crew. As it may have been a while since your last tailgate party, keep in mind one of the most important factors - a portable power source. You could have speakers, a grill, a TV, or even lights. To ensure your tailgate is a success, read how some of our lithium battery products can keep things powered up so you can enjoy them.
Tailgating Tips
In case you're a little rusty on what you need to throw an epic tailgate, here are a few things you may want to remember:
Bring a table or Cornhole boards for pre-game activities
Don't forget to clean up! Try swapping your traditional paper plates, Solo cups, and plastic silverware for reusable and eco-friendly items
Join in the fun by offering to bring a dish, portable power source, or game if you aren't the host
If you want to avoid a major party foul, don't forget ice for the cooler
Power Your Outdoor Party With A Lithium Power Station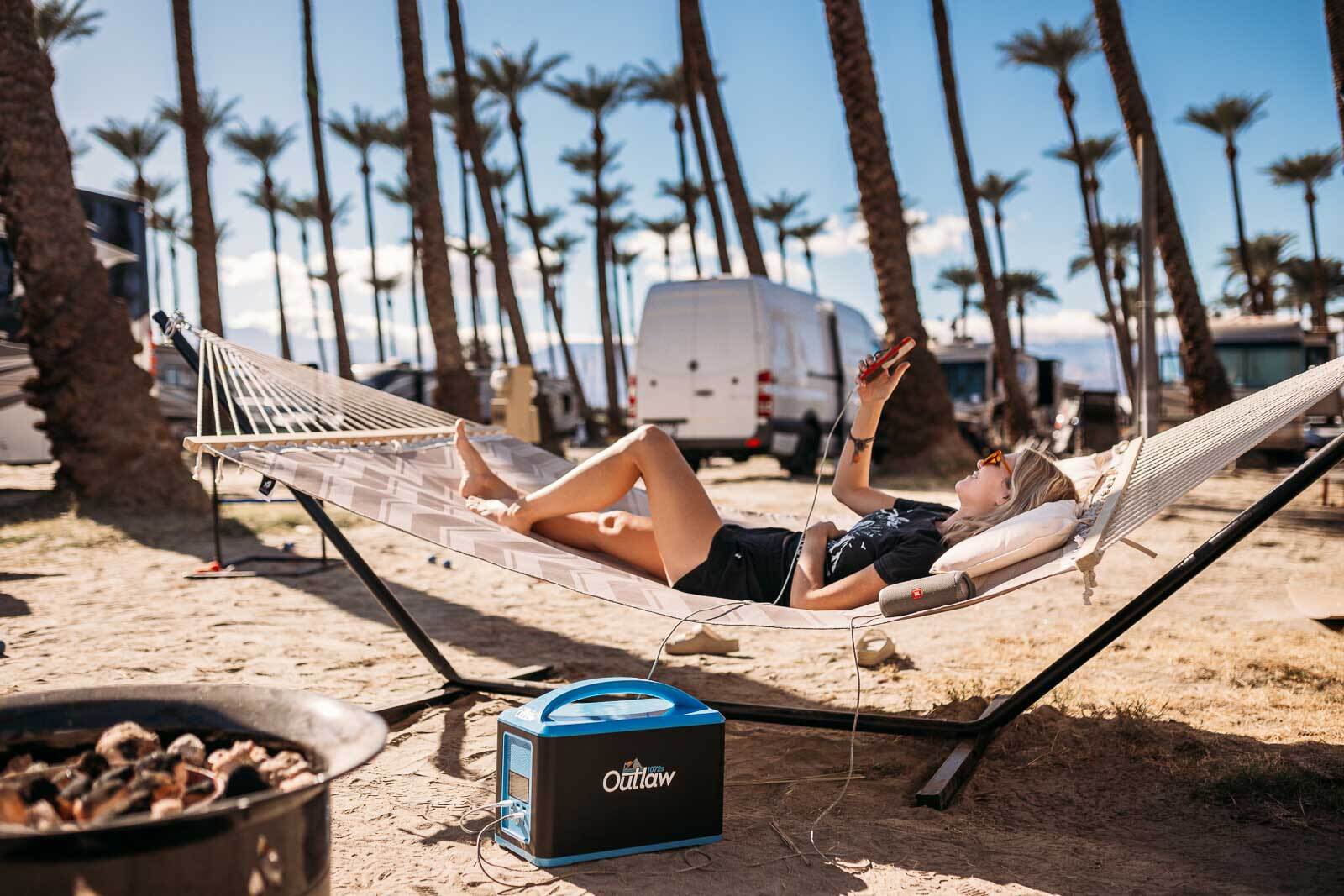 RELiON's Outlaw 1072S portable power station is the perfect tailgating power source as it's able to power game day essentials such as your speaker, TV, grill, and more. Plus, at only 32 lbs. it's easy enough to transport to your tailgate spot and compact enough to fit at your spot without taking up too much space. Not only does the Outlaw provide plenty of power for several days, but it also comes with several ports and adapters to plug in your laptop, phone, mini-cooler, fan, and other small to medium electronic devices. To recharge, it has both AC and solar charging, meaning you can plug it into an outlet or solar panel!
The Outlaw offers the following run times:
20W Smoker – 46 Hours (connected via DC power)
50W Laptop – 15.6 Hours
50W LED String Light - 15.6 Hours
50W Mini Refrigerator - 15.6 Hours
75W Portable Speaker - 10.4 Hours
100W LED TV - 7.8 Hours
150W Electric Blanket - 5.2 Hours
250W 1/4" Drill - 3.1 Hours
350W Personal Heater - 2.2 Hours
Powering Your RV
If you like to go big for football season, you may have an RV you use to park in the tailgate lot. Keep things powered from kickoff through overtime by using RELiON lithium batteries. How? RELiON lithium batteries allow you to use 100% of their capacity, regardless of the rate of discharge. So, run all your electronics and know that you have ample reserves, even when you're boondocking. You'll notice the voltage doesn't drop like lead-acid. With so many different configurations, applications and needs, use the chart below to see common RELiON batteries purchased for use in different classes of RVs.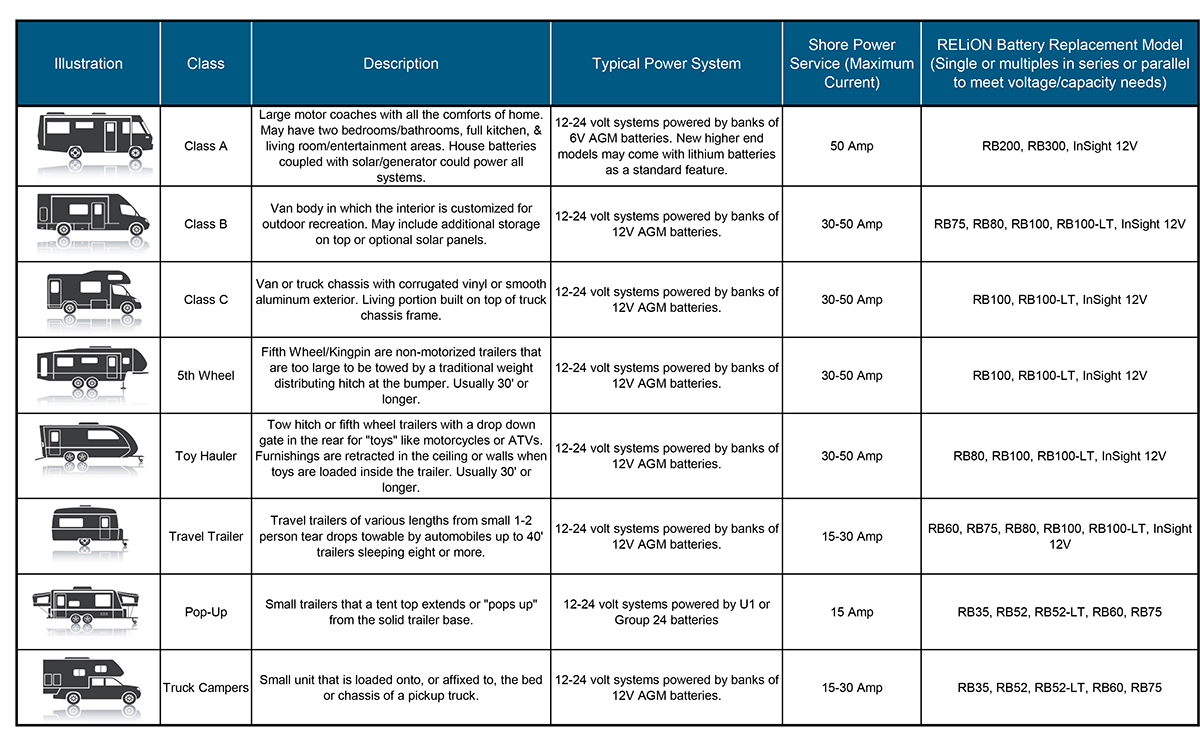 You can even pair your RV lithium setup with an Outlaw 1072S portable power station for additional power outside of your RV!
No matter how you cheer on your favorite team, be sure you have the power to do it from anywhere. RELiON offers many different products to power your adventures or to take with you on the go. Contact us if you need help selecting products to achieve a premium tailgating experience.