Ever wonder what your favorite van lifer or bass fisherman uses to make their lives easier, from the water to the open road? Ahead of the holidays, we caught up with some of our RELiON Trailblazers to learn more about their top gift items for their areas of expertise. Discover which gifts made the list for RV, bass fishing, van life, and more. You may even be able to find a last-minute gift for that special someone in your life!
Sara Dungo (@a.strayproject) – Van Lifer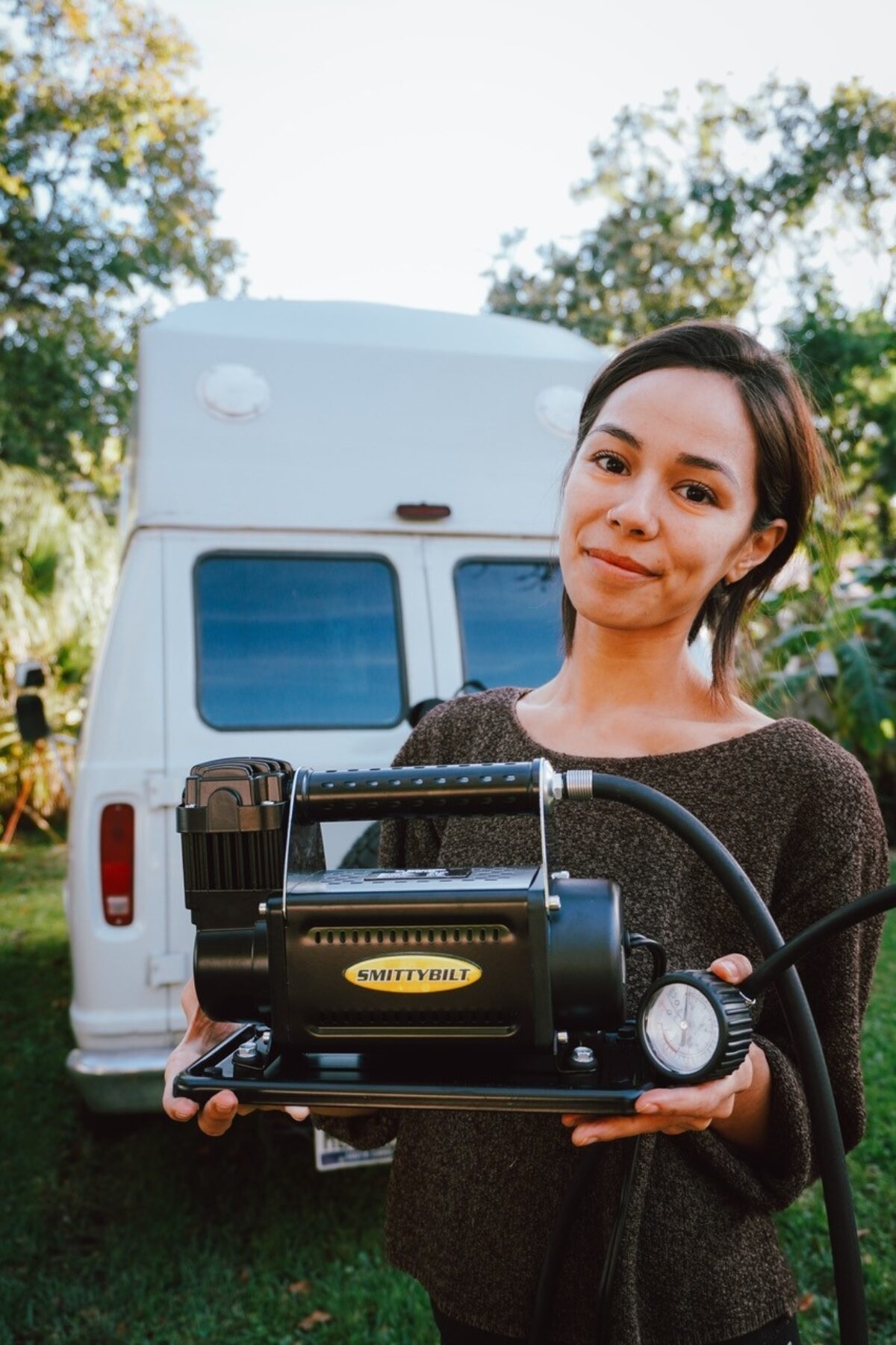 "Two of my top gift picks for any van lifer would have to be a portable tire compressor and a digital pressure reader. We all know the pain of having to pump air at the gas station where you don't know if they only accept quarters or cards and half the time they aren't even working. Plus, the spare change adds up! I would definitely recommend finding a good portable tire compressor to gift any van lifer. A second gift that could easily be a stocking stuffer would have to be a digital pressure reader. This guy has been amazing at reading tire pressure quickly and accurately!"
Jake Whitaker (@jake.whitaker) – Bass Fishing

"As for buying gifts for fishermen, it can kind of be overwhelming with lots to choose from. That's why I always ask for gift cards from my favorite stores like Tackle Warehouse, Bass Pro Shops, Academy Sports, etc. I know that doesn't sound like a very fun thing to receive or buy, but it allows me to buy what I need when I need it! Another pick for me would be clothes and weather gear. An angler can't have enough sun shirts or shorts and I can almost guarantee most anglers could use a new set of rain gear!"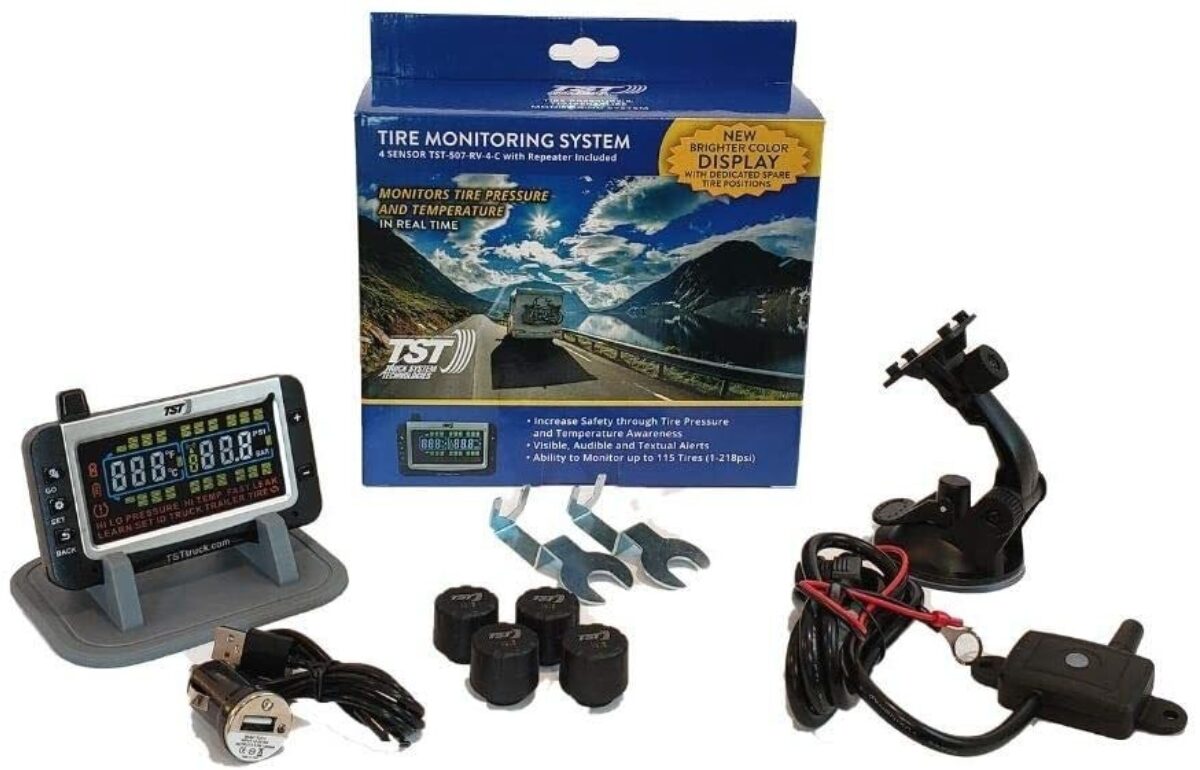 Aaron & Tina Jones (@jonesn2travel) - RV & YouTuber
"One of our top favorite products for RVing would be the Tire Pressure Monitoring System. It has actually saved us from two blowouts on the highway."
Jacopo Gallelli (@jack.gallelli) – Bass Fishing

"My first pick lure is the Commodus from Legio Aurea and second is the CFS spinner bait JG signature from EliteLure.
The Commodus is a soft plastic stick bait. It is very interesting because could be used virtually with every rig possible giving you the possibility to adapt to the conditions. There's no time of the year that is wrong to throw it, from the summer deep fishing to the slow winter bite, you can always find your way to elicit the bite. It's made with low % salt material that gives the lure more action and a slower sinking rate.

The CFS spinnerbait is my signature lure. I really love it because it is the lure I used to qualify for the BassMaster Classic in 2018. It's much smaller than competitor brands, which means that it can be used in deeper water giving a finesse look to the fish. It's a must in tournaments when you need to cover a lot of water and finesse but fast approach."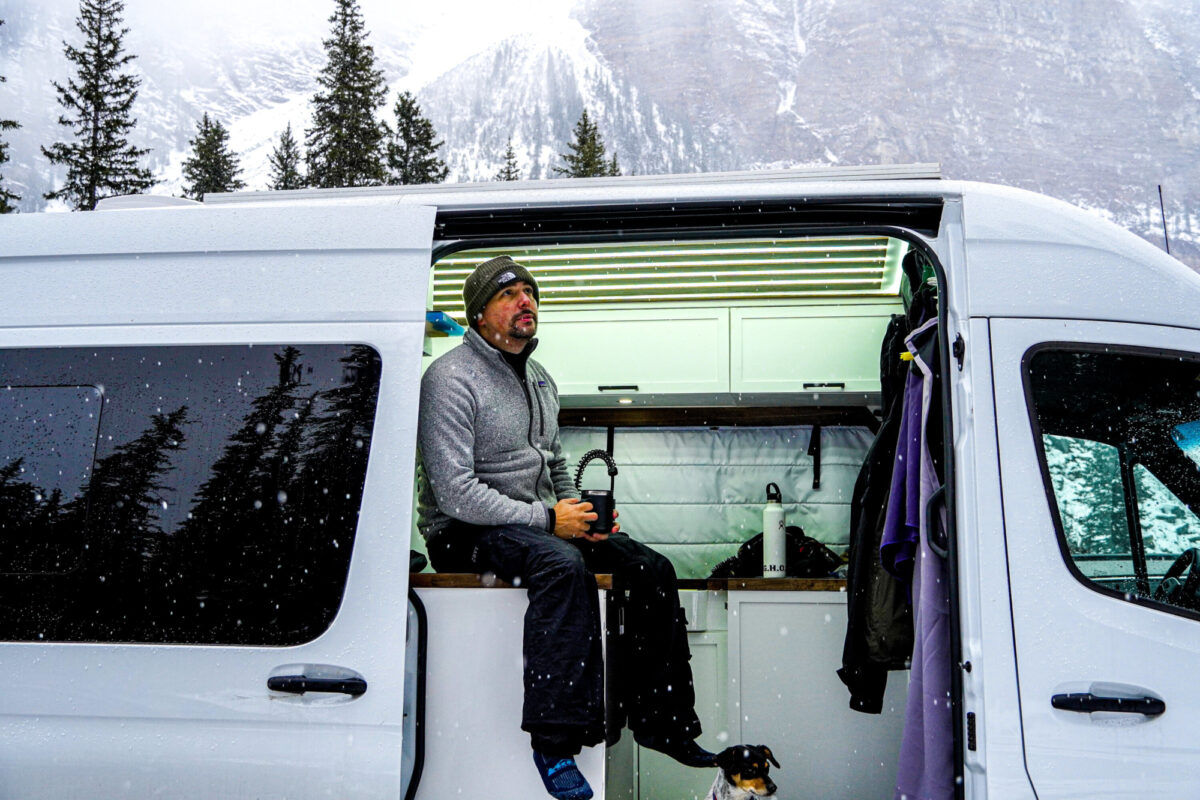 Jarrod Tocci (@jarrodtocci) – Van Life & YouTuber

"I would say having a good heater can make your van life experience that much better. When it's cold out, and, for some, cold is in the '40s, you don't feel like even getting out of bed, you're shivering, and can be depressing. So, for me, having the Van Life Tech heated floor system with on-demand hot water is amazing and probably my top choice. With that said, there are a lot of folks that can't afford that, so they get an air top heater, but that doesn't give you hot water and it's not the same as Van Life Tech's hydronic radiant floor heating system. I was in 10 degrees in Canada in 2019 and I had my sliding door open with a cool breeze coming in but still very cozy in my van!
With my first product as a heater, I'm betting some will say my second would be an air conditioner. I'm here to say it's NOT a/c! The reason it's not a/c is because I feel they take up too much room whether they are roof mount or under mount, they are big. They also draw way too much power, which means you need to spend more on the power source. The reason I bring this all up is because I feel like the second top pick would be proper insulation. I've used products like wool, and I've seen other good products like Thinsulate and foam board, however, I'm here to say the best of the best is doing a layer system so using a few different products to create a wall. Vans are made out of metal and metal is a conductor so when the sun hits it, it will heat the inside of your van to a temp higher than what the outside temp is. Creating a thermal break is the best thing anyone can do inside of a van. I can't get into too many details, but I can say by creating a thermal break and layering different products you can make a wall that is truly better than most house insulation, plus it would be mold-free.

The third product(s) I'd say it's super important to have a good power system. A power system is many components so I can't focus on just one but having the right ones working with each other is worth every dollar spent. People complain about the cost of lithium but over time it costs less, and then finding the correct brand for lithium is also important. What so many people I talk to don't realize that the BMS (battery management system) is extremely important. If you don't have a proper BMS system with the correct lithium cells, then it can fail quickly or be dangerous. So, having the right inverter, charge controller, solar panels, BATTERIES, and then wiring it all correctly is I feel like a product in itself.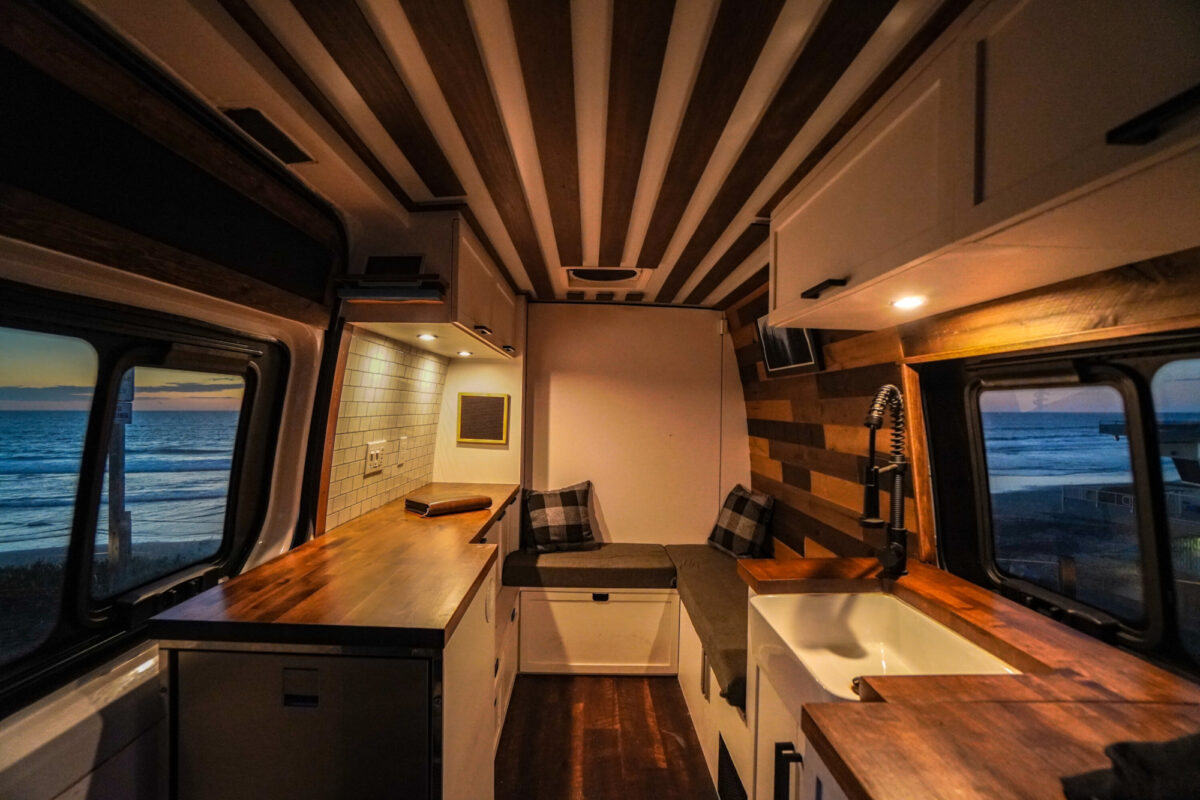 The final product is something maybe people think about too much but if we are making these vans into small homes, we need somewhere to do work and/or eat, etc. So, having a versatile table I feel is great and using the Lagun Table Mount makes a world of difference. It's lightweight, can be folded up and stored away, get more than one mount so you can have it in different locations throughout your van, and lastly, you can create a custom tabletop if you'd like something that."
Matt Peters (@fishwithmatt) – Bass Fishing
"New this year, G.Loomis has entered into the ice fishing market and offers ice fishing rods that are in a league of their own. For all the ice fisherman out there, these are worth taking a good hard look at. Many amazing people had input into these rods, and they took 2 years to develop and get to perfection. It is the best ice rod I have ever put in my hand.
Another great new product out this year for the fisherman or fisherwoman in your life is the all-new Shimano Vanford spinning reels. These are precision-engineered, ultra-light, have an amazing drag, and are really the best spinning reel I have ever fished in that price range. The fisherman in your life won't be disappointed if one of these is hidden under the tree this Christmas.
Staying in the fish lane, this item hit the market and has been a huge piece of every fisherman's arsenal. What do you do after a successful fishing trip? You have to clean the fish. This electric knife from Bubba Blade makes short work of all fish species and you will find yourself enjoying the benefits of your pastime. If the fisherman in your life doesn't have one of these, they will be thanking you when they get this gift under the tree."
Daniel Riley (@danielriley_) – Drone Racing & YouTuber
"Here are some of my favorite drone accessories: Dragonlink is the radio I use for long-range flying and the Stratus LED module is the drone light I use for cool night pictures and videos!"
---
To learn more about how to calculate your energy needs and find the optimal battery for your application and usage, visit our Lithium Battery Selector Tool.

Learn more about our Trailblazers here. Are you ready to make the switch to lithium? Contact us today to upgrade to RELiON! Happy Holidays!