Batteries are a critical, yet commonly overlooked part of product design. RELiON's engineers are the industry's best and brightest in battery design, and their product development and manufacturing expertise keeps us ahead of our competition. Plus, our dedicated testing and Research & Development facility gives them the tools they need to perform at the highest level. So, what does it mean to be "Engineered in the U.S.A.?" As a company, RELiON prides itself in developing and engineering our battery products from right here in the United States. That means that the idea, design, and testing is all done in Seattle, Washington.
About Our Team
We invest in people with the industry experience, which is why we can say our technical know-how is truly unmatched. Our engineers have a reputation for building strong relationships with customers and partners. By working directly with you to understand your needs, they're able to do their best work. And whether it takes days, weeks or months, they'll roll up their sleeves and try their best to understand your challenges and then design the perfect solution. RELiON's Engineering team has been part of the battery industry for over 20 years. Their experience combined adds up to over 190 years!

Our Process
At RELiON, every product begins with a needs-based assessment where we see an opportunity to fill a power shortcoming or solve a problem with a LiFePO4 battery. We find this information through feedback from customers, what our dealers and distributors are telling us, and what we learn through experience in our own lives. From there we thoroughly explore the technical requirements of the application. What voltage is required and how long does the battery need to provide energy? How frequently will the battery be used? How deeply will it be discharged each use? What equipment will the battery power? Does the battery need to communicate with the devices it will power? Why are LiFePo4 batteries being considered? What are the key success factors that define a favorable result? Once we have all the technical details the factory builds prototypes that are thoroughly tested by not only our Seattle based engineering teams but are further validated through on-site beta testing.
Certified For Quality And Safety
Our Seattle-based engineering team works together with our manufacturing facilities to ensure quality products that perform. We are proud to say our factory is ISO 9001:20015 Certified. The International Organization for Standardization or ISO, furnishes a customer focused, process-based system of quality management principles that is documented and provides for continuous improvement. In addition, lithium batteries must have safeguards built in to withstand the physical and environmental hazards encountered during shipping and throughout their lifetimes. We invest in certifications like UN38.3, UL1642, and UL2271, to ensure we meet quality and safety standards. You can learn more about what these certifications mean in this video.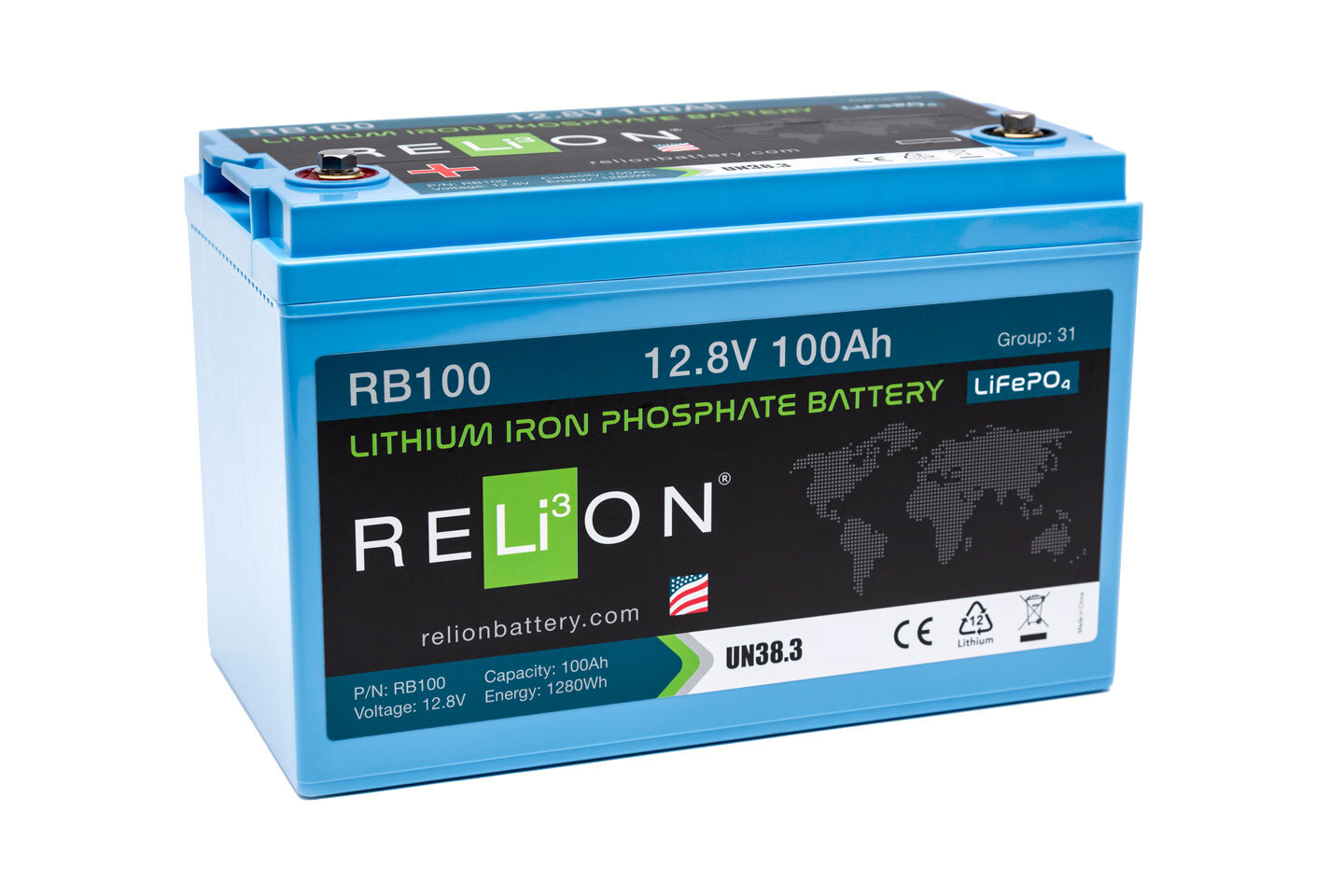 To ensure repeatable finished product quality, the factory follows comprehensive inspection and testing procedures according to documented ISO 9001:2015 quality standards. Inspection and testing are performed on every component upon receipt, during production of work in process, and on finished products. Every cell is screened to ensure each meets required voltage, capacity, and resistance specifications. During production, cell interconnection weld joints are tested for strength and proper overall assembly. Finally, the assembled battery is tested to ensure the BMS performs according to specification against over discharge and charge, over current, temperature, and short circuit.
To learn more about how to calculate your energy needs and find the optimal battery for your application and usage, visit our Lithium Battery Selector Tool.

Ultimately, every RELiON product you see begins with our customers. You can count on the fact that our products have been thoroughly examined to ensure we provide the highest quality innovations for your needs today and for the future. We can guarantee that our products don't come right off a shelf. For more information about upgrading to RELiON lithium, contact us.