When Aaron and Lauren decided to leave their 2,500-square-foot home and great neighbors for a 400-square-foot RV in 2018, it wasn't a decision they took lightly. They had a comfortable lifestyle in Atlanta, Georgia, close friends, and lots of activities - from birthday parties to kid's practices to church and work events. After seeing all of the pictures of their friends who successfully rented out their houses enjoying RV life with their kids for months on end, Aaron and Lauren realized it was not only possible for their family, but could actually be beneficial for their two children. Fast forward five years and the Grijalva family has sold their home and been to 35 National Parks and 32 U.S. states in their RV, allowing their children to experience much of the country's history that most kids only get to read about in textbooks. Knowing that they would need to reliably power both their remote work in web development and digital marketing as well as their family activities while on the road, Aaron and Lauren opted for RELiON's Outlaw® 1072s Portable Power Station.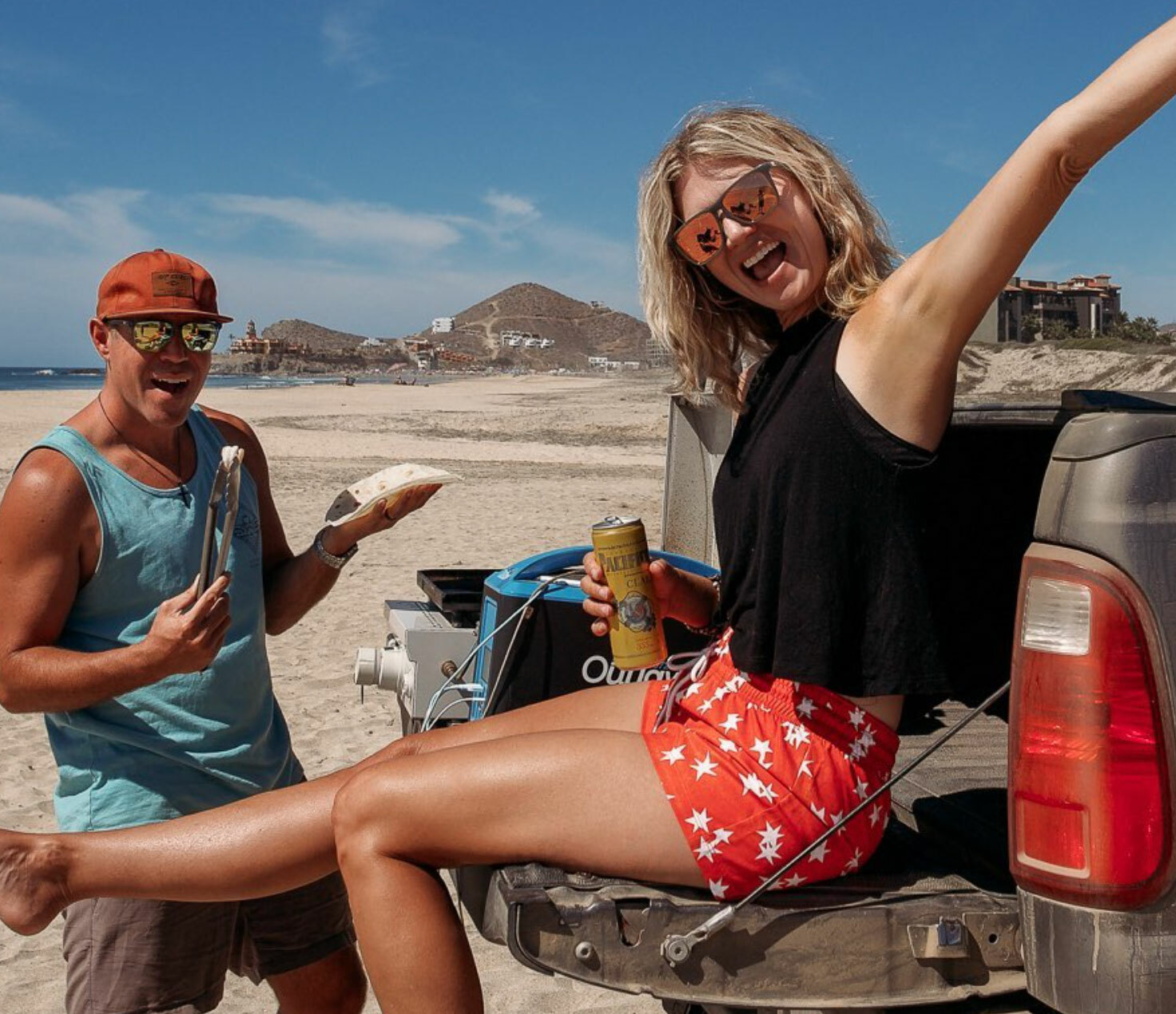 Aaron and Lauren's power system includes:
The Grijalva family uses the 1,000-watt, 72 Ah RELiON Outlaw while traveling in their 2016 Coachman Chapparal 390QSMB RV to power all kinds of electronics like phones, laptops, speakers, string lights, and kitchen appliances. They have even used it to power up their RV. They either charge the Outlaw using a wall outlet, a car charger, or their favorite - solar panels.
Why Aaron and Lauren switched to lithium batteries:
Lauren: "We previously used lead-acid batteries and just found that they are a much older, outdated technology and have so many limitations that were frustrating for us. Being in too cold of temperatures can destroy them, they need to be regularly topped off with distilled water, and they don't have a very long lifespan. Lithium batteries, on the other hand, are so much better than the alternatives. They stay charged much longer and you don't have to worry about damaging anything if they drop below a certain level like you do with AGM batteries."
Why Aaron and Lauren chose RELiON:
Lauren: "We love that RELiON uses the safest, most environmentally friendly lithium battery chemistry as well as the fact that they support so many critical environmental nonprofits."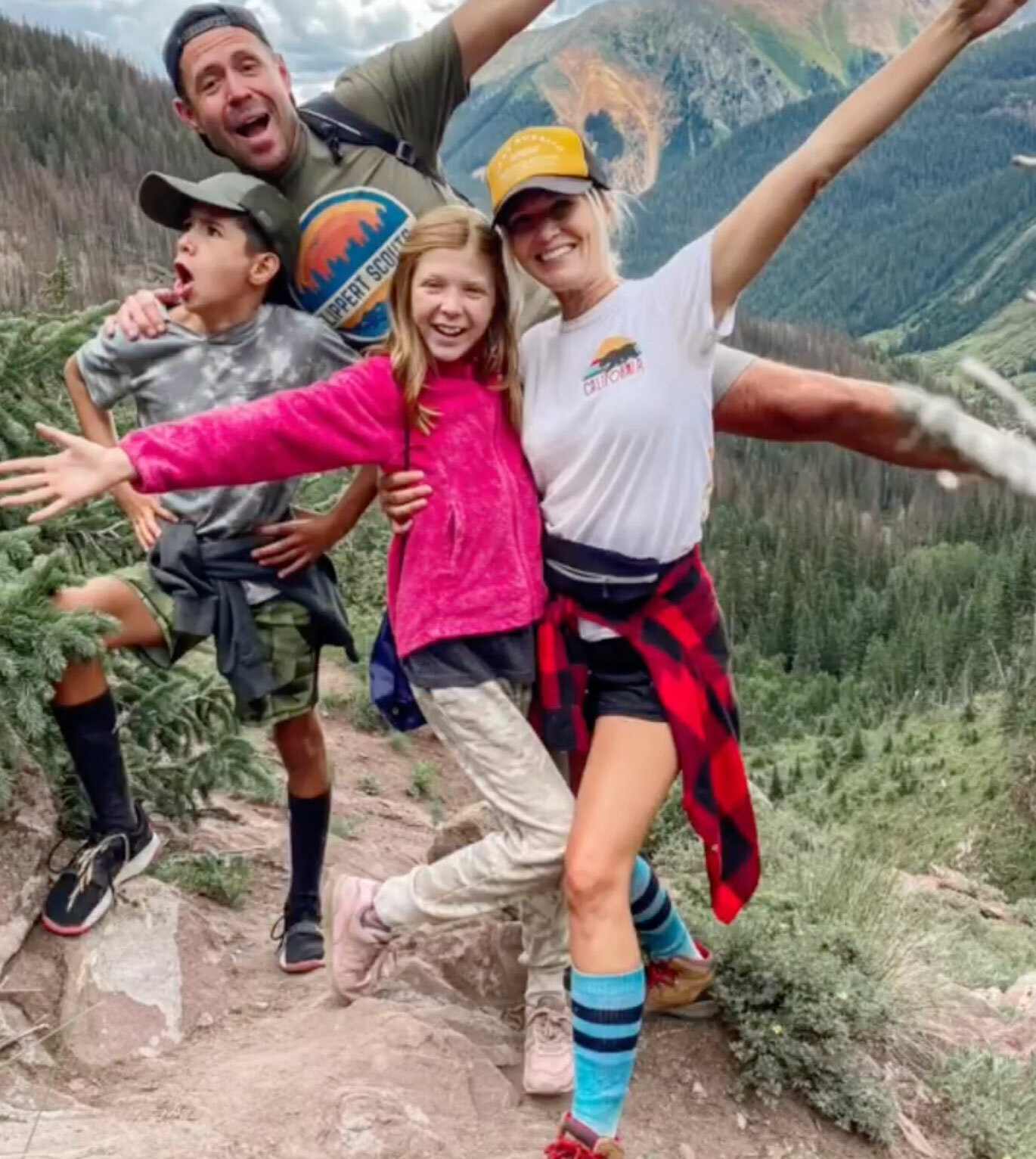 How Aaron and Lauren's system helped them challenge their limits:
Lauren: "Lithium batteries enable us to boondock longer - without hookups, much more comfortably. We no longer have to cut our activities short to ensure we have enough power to last us through each day."
Aaron and Lauren's advice for other people considering switching to lithium:
Lauren: "Do it sooner rather than later! They truly are superior to any other type of battery and are completely worth the investment. The alternative is purchasing batteries that you have to replace much sooner, resulting in additional costs over the long run, not to mention the high maintenance and all of the headaches that come with alternative types of batteries."
What Aaron and Lauren love most about RV life:
Lauren: "We absolutely love the freedom and adventure it brings. We love experiencing new things and that our backyard is always changing! We were also surprised to find out that so many families are traveling full-time now. We have built an amazing nomadic community that we often travel and caravan with, so our lifestyle is very social!"