Humans have been hunting for 2 million years, and throughout these millennia, the technology enhancing the hunters ability continues to evolve and upgrade. Every day, technology is changing to ensure that outdoorsmen can make the most of their hunting trip, which is why you should consider making the switch to lithium-ion batteries to power your hunt. Here's a few ways how lithium can ensure a long-lasting, reliable adventure.
Lithium Batteries For Automatic Game Feeders
Longer Lasting Trail Camera Batteries
Portable Power For Your Campsite
Lithium Batteries For Automatic Game Feeders
Game and deer feeders are essential to the success of your hunting season. These feeders are on a timer, when you schedule, they release food across the ground, attracting game out of the surrounding areas. They are powered by a motor and batteries. These feeders are a huge part of attracting game, and if the batteries fail, your feed stops.
When the feed stops, your hunting trip is affected because the game stops too. Lithium-ion batteries ensure that your feeders will keep running with little to no maintenance. For deer feeders, we recommend our InSight 12V. With 120Ah and low-temperature technology, this powerhouse of a battery can exceed your long-lasting power needs. The InSight 12V can be installed with no complicated connections or heavy lifting. InSight batteries are connected in parallel (up to 10) which means you have the freedom and flexibility to use the right number of batteries for your setup.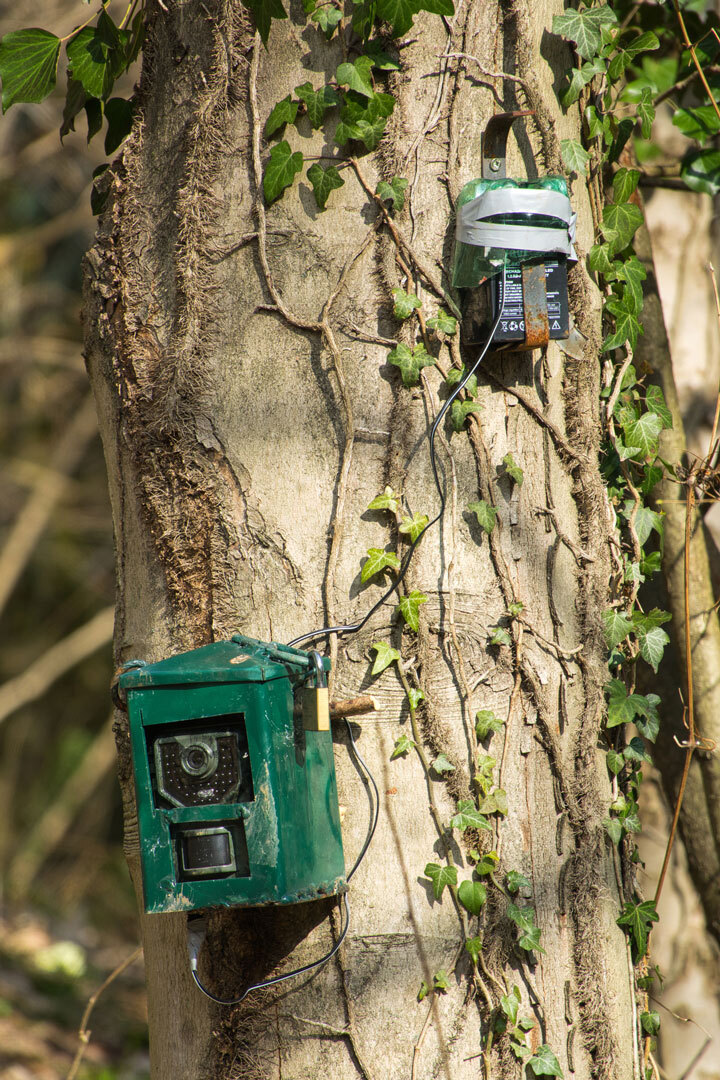 Longer Lasting Trail Camera Batteries
Wherever your hunting ground may be, many outdoorsmen like to stay ahead of their game by installing trail cameras to track prey. These trail cameras can be extremely helpful because they are often timestamped, giving you a sense of traveling patterns of your game. Trail cameras can also connect to mobile devices, so you're able to see movement in real time. If your trail camera goes out, it's almost like you've lost a set of eyes.
Oftentimes, these trail cameras are powered by lead-acid batteries, but when it comes time to replace them, which is often, it's difficult. Lithium batteries can offer a solution, particularly the RELiON RB20-LT. The RB20-LT is a compact size and has low temperature technology so that it can withstand temperatures down to –4 degrees Fahrenheit. The RB20-LT can also be used in conjunction with solar charging, for an even longer range of power.
Portable Power For Your Campsite
Whether you're on a campground, on a hunting lease or boondocking, you're going to need portable power. Portable power can come in handy for those long days in the deer stand waiting and looking at your trail cameras. Additionally, when you're not hunting, you can use portable power to check your phone, computer or anything else you may need. Generally, it's better to have reliable backup power than not.
Your perfect product for this is our Outlaw 1072s. A portable power station with multiple outports means you can plug almost any device into it. It features 4 AC, USB 2.0, USB-C, 9V barrel jack, cigarette lighter plug, and an EC5 30amp DC port. It also features an LCD screen that displays voltage and state of charge gauge. The Outlaw is powerful, but light, so you can easily take it anywhere you need.
No matter where the adventure takes you, there's no better option to power it than lithium. If you want a hassle-free, reliable trip, be sure to check out RELiON lithium-ion batteries before anything else. If you have any questions about hunting with RELiON, contact us today.