After the global pandemic hit the U.S in 2020, the proportion of first-time campers across the U.S. grew five-fold, with nearly half saying they plan to purchase an RV in the next 12 months. As a growing number of Americans have turned to camping as a safe, socially distant and more affordable way to vacation during the pandemic, campsites have become increasingly crowded. As a result, more and more campers are opting to camp in more remote areas to enjoy nature in more tranquil, less frequented locations.
Whether you're dry camping, or camping without any hookups for water, sewer or electricity, on developed land, or dry camping outside a developed campground, known as boondocking, a bit of planning goes a long way toward maximizing your next adventure. With some preparation and forethought about campsite locations, water conservation, holding tanks and your electricity needs, you can easily overcome the initial obstacles of boondocking to be able focus primarily on exploring the outdoors on your upcoming trip. We suggest some of the top boondocking and dry camping tips below to get you started.

Determine Your Electricity Needs And Power Supply
Conserve Water
Manage Holding Tanks Appropriately
Find The Best Boondocking Locations
Determine Your Electricity Needs And Power Supply
Your van, bus or RV's batteries need to power a variety of items and won't last very long if you're charging every phone, Bluetooth speaker and e-reader on them. Also, relying on noisy and polluting fuel-based generators for your electricity needs will not only disturb your camping experience and harm the environment, but will also require continual, burdensome refueling. If you're boondocking without a vehicle, you'll want to be able to easily keep devices charged for your safety and enjoyment. In order to make sure your power needs are met without risking depleting your vehicle's batteries or damaging the environment, consider installing reliable and long-lasting RELiON lithium batteries with solar panels to have access to power twenty-four-seven. For reduced power needs, consider using smaller, portable power stations, such as the RELiON Outlaw 1072S for devices and appliances.
To learn more about how to calculate your energy needs and find the optimal battery for your application and usage, visit our Lithium Battery Selector Tool.

Conserve Water
Making sure that you have enough water is a critical part of dry camping. First, plan to bring along fresh drinking water in reusable jugs or bottles so that you don't have to use up the water from your fresh water tank. You should calculate in advance how much water you will need each day beforehand. Note that most people require between three to four liters per day, depending on how active you are.
Second, you should plan and prepare meals that require little to no water. For example, chopping and washing vegetables in advance will reduce the items, such as cutting boards, you need to wash and otherwise expend water on. For the dishes that inevitably need to be washed, use two dish tubs - one with a bit of water and biodegradable soap for washing, and a second with clean water for rinsing. This will save a vast amount of water versus keeping the kitchen sink running.
Third, when it comes to showering, even a short shower can use a lot of water. The average single shower in an RV uses two to six gallons of water. You can skip showering and rely on wet wipes to freshen up without using water or consider taking a military style shower in which you turn off the water while lathering soap and shampooing, and only run the water when rinsing.
Of course, practicing water conservation prior to your first boondocking experience is optimal. This way, you can plan and test your water saving strategies while still having full hookups as convenient back ups.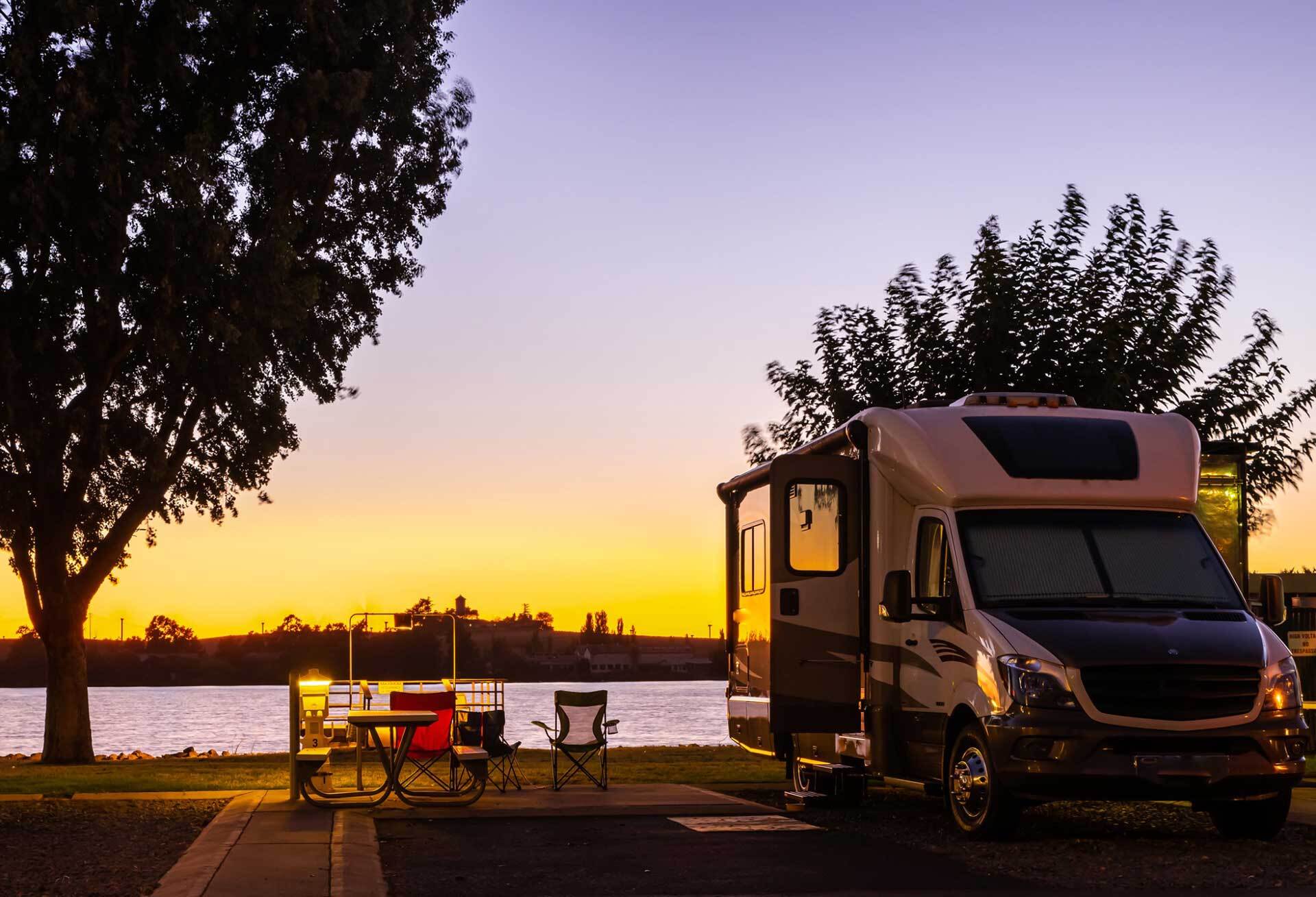 Manage Holding Tanks Appropriately
By following the water conservation tips above, you shouldn't have too much trouble managing your gray water holding tank, which holds your used shower, bathroom and kitchen water, and your black water holding tank, which holds sewage from your toilet. If your holding tanks do fill up, be aware that this will prevent you from using any more water without sending gray water and sewage back up your drains, which is why it's crucial to avoid filling up your holding tanks.

Before beginning on your boondocking adventure, make sure that your tanks are empty and as clean as can be. Should you need to empty your tanks during your trip, make use of apps such as iOverlander or SaniDumps to find a disposal station near your campsite to ensure you head back to camp empty. Note that using certain chemicals on your black water holding tank can limit the number of sites you have access to. Instead, consider using more natural deodorizers such as a mixture of vinegar and fabric softener, which can work well to keep any smells at bay during your trip. Composting toilets can also remove any headaches associated with black water holding tanks.
Find The Best Boondocking Locations
Now that you have a handle on conserving water, your energy needs and managing your holding tanks, you can leverage informative sites and apps to find the best boondocking locations, such as USFS, Campendium, iOverlander, Bureau of Land Management, and the Public Lands app. Many of these platforms offer user generated content so that you can learn firsthand how campers enjoyed their experiences at campsites. Campendium in particular provides information on over 25,000 places to camp throughout the U.S. From photos to accessibility to cell coverage to amenities, Campendium allows users to add critical campsite details. The site also allows you to filter by site type, price and ratings. Additionally, iOverlander has a website and mobile app that enable you to access their database of all sorts of sites off the beaten path, including campsites, dump stations, laundromats, potable water, mechanics and more.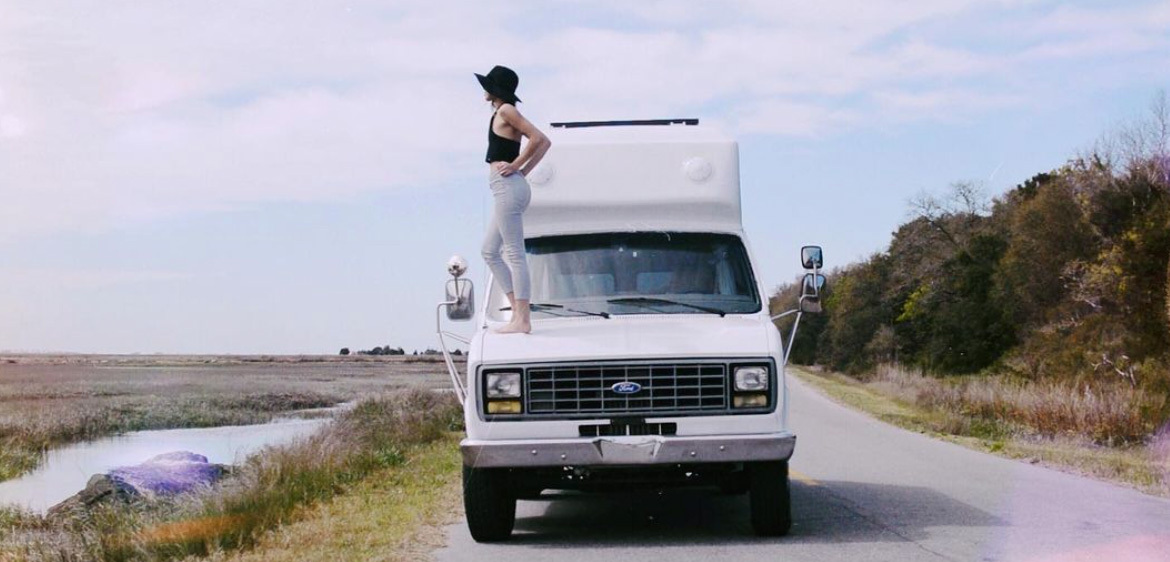 We wish you a fun and safe journey on your next boondocking adventure! Please let us know about any other key practices you follow on your dry camping trips in the comments below.