After Brian Czech and his fellow Marine friends began participating in refurbished car races on weekends in 2018, they never imagined this hobby would turn into a successful, national nonprofit dedicated to helping military veterans and first responders rebuild their lives. Approximately 20 percent of America's veterans suffer from post-traumatic stress and traumatic brain injuries and the U.S Department of Veterans Affairs estimates that veterans average eighteen suicides per day. Veterans often struggle with their mental health due in part to the difficulties they face in returning to civilian life. As a result of the camaraderie and sense of purpose relay racing brings, more and more veterans have been taking an interest in the sport, which Brian recognized as he continued racing in Louisiana.
Brian was ecstatic to discover just how much racing uplifted and motivated the veterans and first responders he met to the extent that he and his military friends, and the veterans he had met through the sport, decided to race in their first official event as an organization in April 2019. One year later, Battle-Scarred Motorsports (BSM) was officially founded as a 501c3 nonprofit with the singular mission to "give America's heroes an outlet to reconnect with like-minded brothers and sisters." BSM now has two chapters - in Texas and Louisiana - and facilitates races in seven states and counting. In order to keep veterans safe while they race, particularly as the organization scales, Brian wanted to be certain that BSM had a reliable source of portable power for the radios and other equipment that enable the drivers to easily communicate with those outside the vehicle. We spoke with Brian about what motivated him to found and lead BSM while serving full-time as a Marine, what it has been like to see the organization grow so quickly over the past few years, which led to BSM being interviewed on CBS This Morning, and how he keeps operations running smoothly and safely in multiple states.
What motivated you to found BSM?
Brian: "Mental health issues among the veteran and first responder population are very personal to me due to the fact that I have buried many friends as a result of suicide and seen many guys with drinking problems go to jail. I just got sick of seeing it, and I felt like I needed to do something. While it's important to raise awareness about mental health, what I love most about BSM is that we're out here actually helping veterans and first responders feel like they belong, like their life has meaning again, and bringing some much-needed joy and camaraderie. It's not easy for veterans to talk about how they're feeling, but when they join our racing teams and spend time with like-minded brothers and sisters for a day or a weekend, it's much easier for them to open up and seek support. There are now about 800 people that have attended, and continue to attend, events with us as part of our crew, driving, or as volunteers, and it's because of this strong sense of fellowship that BSM provides."
BSM has grown substantially over the years. How do you keep things running smoothly?
Brian: "A reliable team and equipment are paramount in order to ensure the veterans and first responders we serve will stay safe. Particularly now that we have official chapters in two states and are managing up to eight races per year throughout seven, soon to be eight, states, safety is key. Also, given that many of the participants have never raced cars before, we knew it was especially critical to have reliable communication with the drivers when they're on the race track. At first, we lugged around heavy generators from place to place, which always required several people to carry them, to make sure the radios and communication equipment were always charged up. However, after lots of research, we decided to switch to using two RELiON Outlaw 1072s portable power systems - one for our Texas chapter and one for our Louisiana chapter. They have been an absolute game-changer because of how light and easy to transport they are, especially since we are often traveling for events as well as continually moving around throughout each event. The Outlaws have really streamlined our operations, increased flexibility when on-site, and helped us save on diesel fuel costs. They are extremely long-lasting as well, as we never have to worry about running out of power and can focus completely on our events and participants. This is key, as we participate in races that last a full 24 hours or several days at a time, as we always need to have consistent power throughout each day."
Although BSM primarily began using the Outlaw power systems to ensure reliable communications with drivers, they quickly realized that the Outlaws often have more power leftover after each race. They now use these systems to keep the power tools and impact guns, which are used by the pit crew, energized and ready for any last-minute car needs. BSM also uses these systems to power lighting at night when the volunteers, drivers, and crew are eating and relaxing - all without noisy, polluting generators.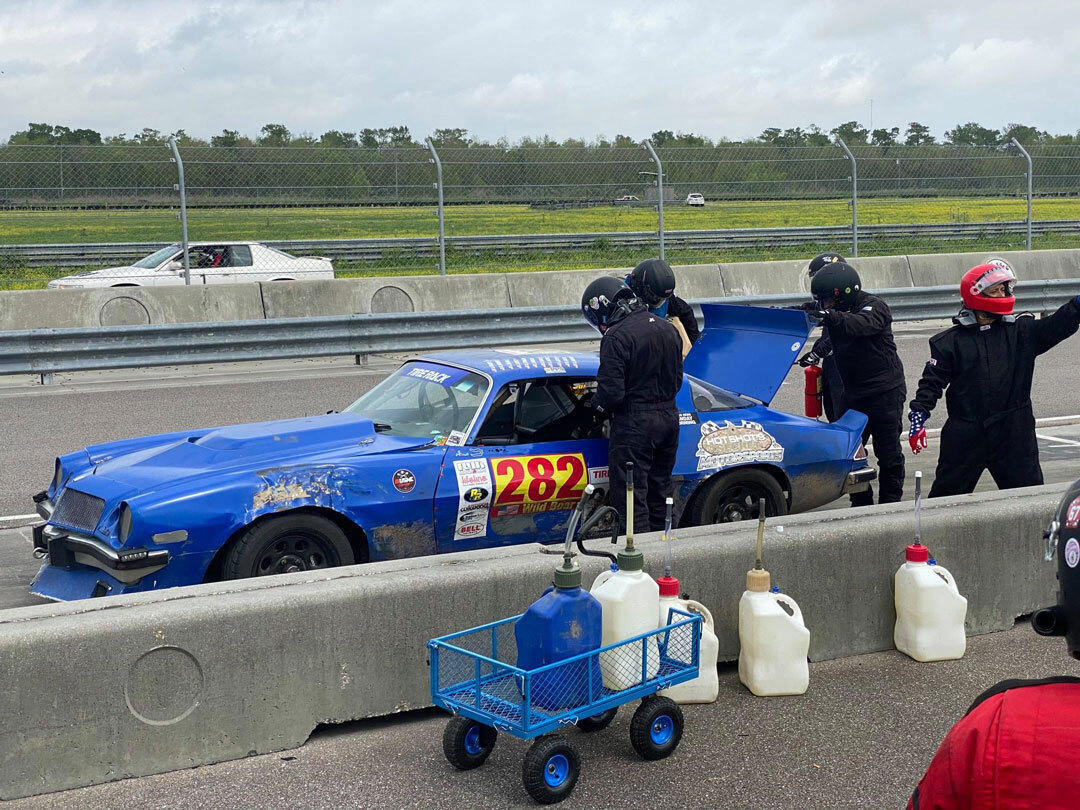 What are some of the changes you have witnessed since BSM was founded?
Brian: "Beyond the growth of our volunteers and participants, and our expansion into new states, we have also transitioned to partaking in more races per year through the 24 Hour of Lemons Endurance Series and the Champ Car Endurance Series. In addition, we now have four times as many race cars as we did when we started, and plan to announce the fifth car soon. This new, fully hand-controlled car was designed for veterans and first responders who are unable to use their legs or who have lost lower limbs. We are really excited for the first female quadriplegic with an SCCA racing license to take it for a spin."
Why did you decide to race lemons?
Brian: "It started out as a fun and affordable team-building activity, but I think the idea of giving these cars that have previously been deemed unusable a second chance resonates with veterans. Although many of the cars we now have, including former police cars and a 1979 Camaro, were donated to us, we have worked together extensively to revamp every one of them. We are rebuilding these cars, just as many BSM veterans and first responders are rebuilding their lives."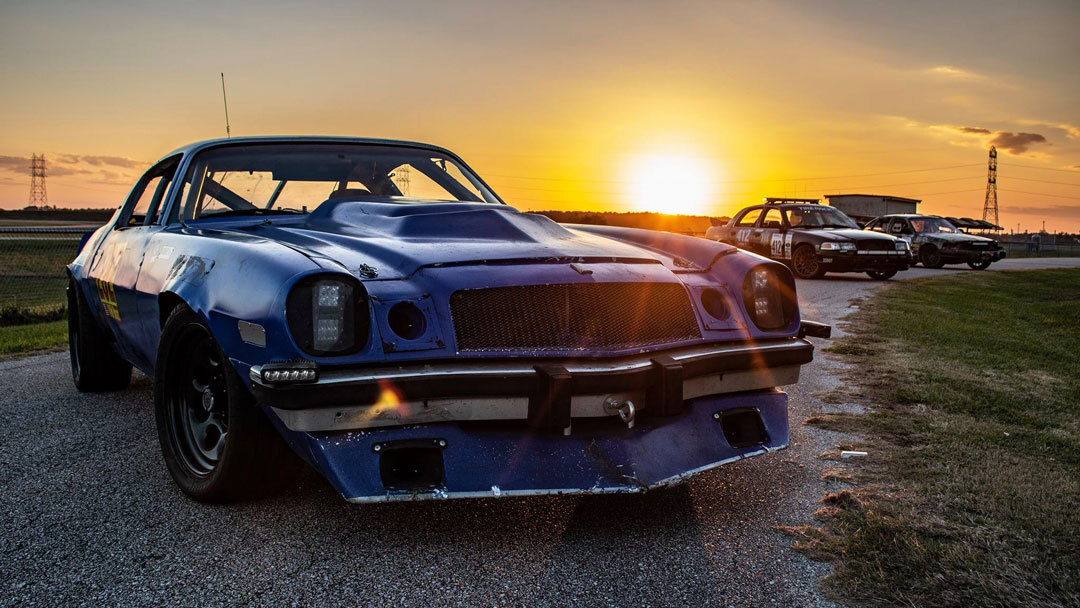 Now that BSM has upgraded to long-lasting, portable RELiON Outlaws, they can focus exclusively on the veterans they serve without having to worry about whether they will have enough power to last them through each event. If you're looking to support or get involved with this impactful organization, check out their website and follow them on Facebook and YouTube.