In the U.S., 55% of tiny home owners have more savings in the bank and 89% have less credit card debt than the average American. More time to spend pursuing their dreams? Priceless. Matt Organista and his wife, Sarah, are two such tiny home owners who took this new lifestyle head on just a couple of years ago and have been loving it ever since.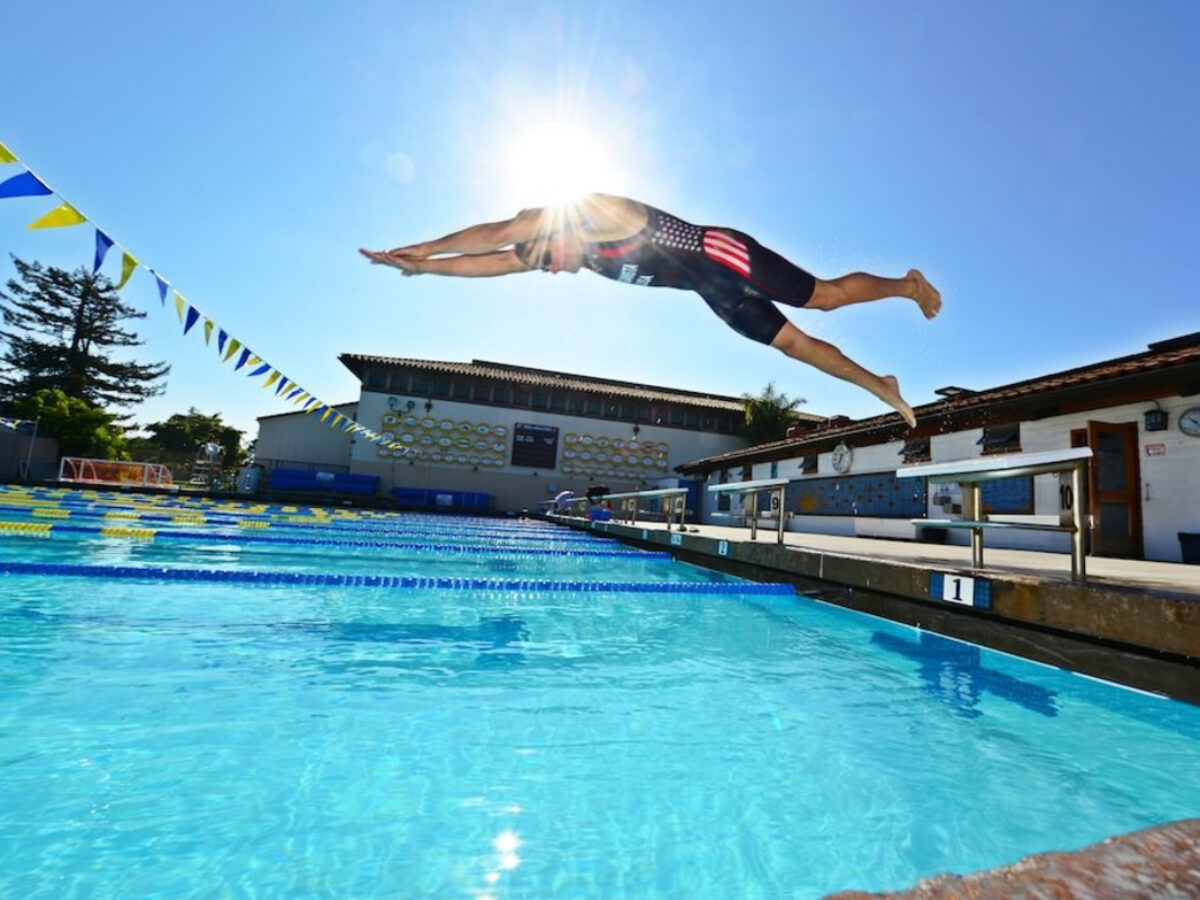 Matt is a coach with an insatiable curiosity and a love of mastering new things, from triathlons to filmmaking to building his own tiny home from the ground up. Self-coached and by the age of fifteen he completed his first triathlon, placing 25th overall. In 2013, Matt had found his way to the top of the amateur ranks, placing first in the ITU Age Group World Championships for the Sprint Distance and two days later placing 4th in the Olympic Distance. Matt chose not to stop there, and in 2014 began racing professionally with the support of 'Team Every Man Jack.' In addition to an athlete and a coach, Matt is a wedding filmographer as well as Video Editor for LinkedIn.
We chatted with Matt about what motivates him, how he uses his newfound time, and what it was like to make such a large transition to a small home, particularly with two children under the age of four.
Why did you decide to take the leap to live in a tiny house?

Matt: "It had always been a dream of ours. My wife and I are interested in the idea of minimalism and spending our money on adventures and trips to National Parks rather than on a larger home. Our tiny house comes on wheels too, so we have a lot more freedom since we can easily move from one place to another."
What motivates you?
Matt: "Learning new things, especially ways to be as self-reliant as possible. I majored in Kinesiology and tend to treat many things as a science yet to be mastered. Also, ever since a young age I've been fascinated by the idea of solar energy and living purely off the energy you produce. I'm of course also very motivated by my two children, which is why I wanted to make sure the battery system was safe and reliable. I really liked that RELiON uses the safest lithium battery chemistry: lithium iron phosphate."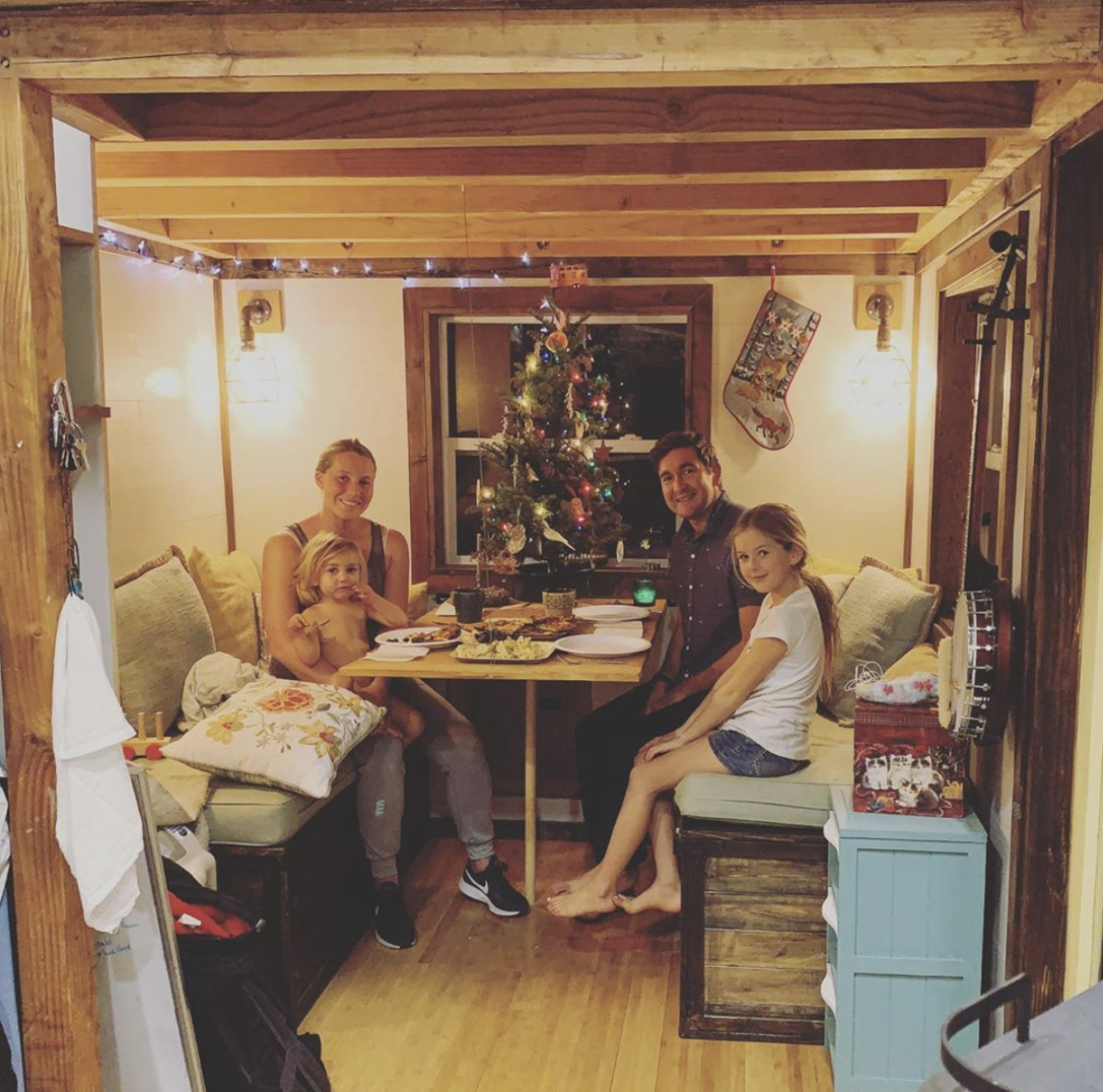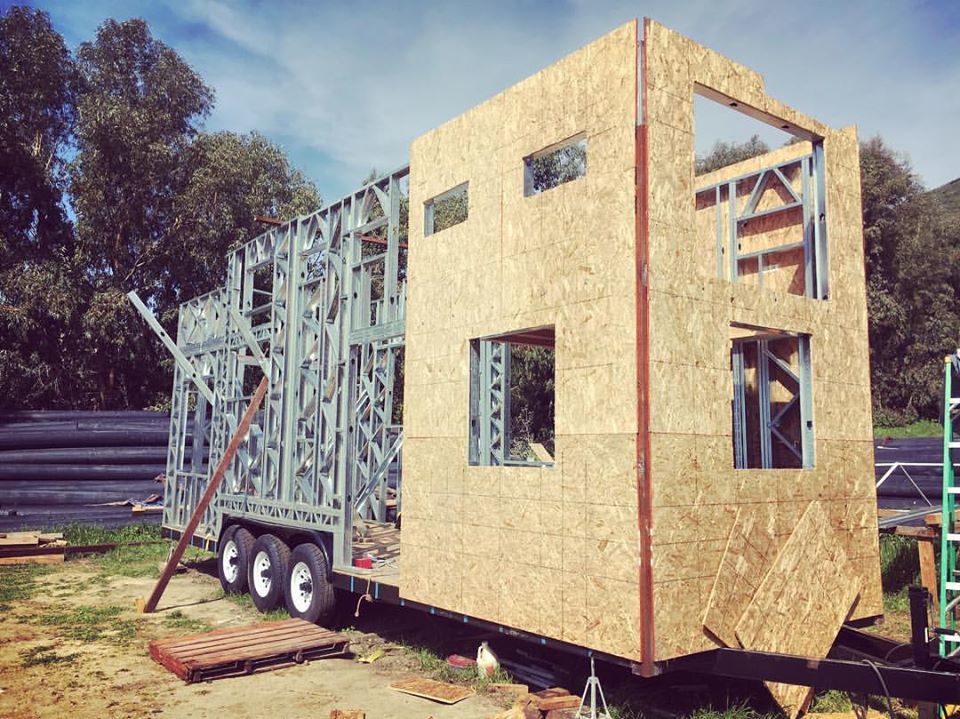 You built your tiny house on your own. What was that like?
Matt: "It was a challenging but worthwhile experience. It was beneficial in the sense that I could completely customize any and all aspects of the house. For example, with the help of stellar RELiON technical support, I designed the battery system to be upgradable so we could add more batteries as our energy needs grew, which happened after we had our second child. Luckily, RELiON batteries come in a ton of different shapes and sizes, so it gave me a lot of options to choose from as I designed and built the house. I initially only had two of the RELiON RB24V20, but a year or so later I easily added on two more. The fact that they're compact and lightweight helped a lot too, given the limited space."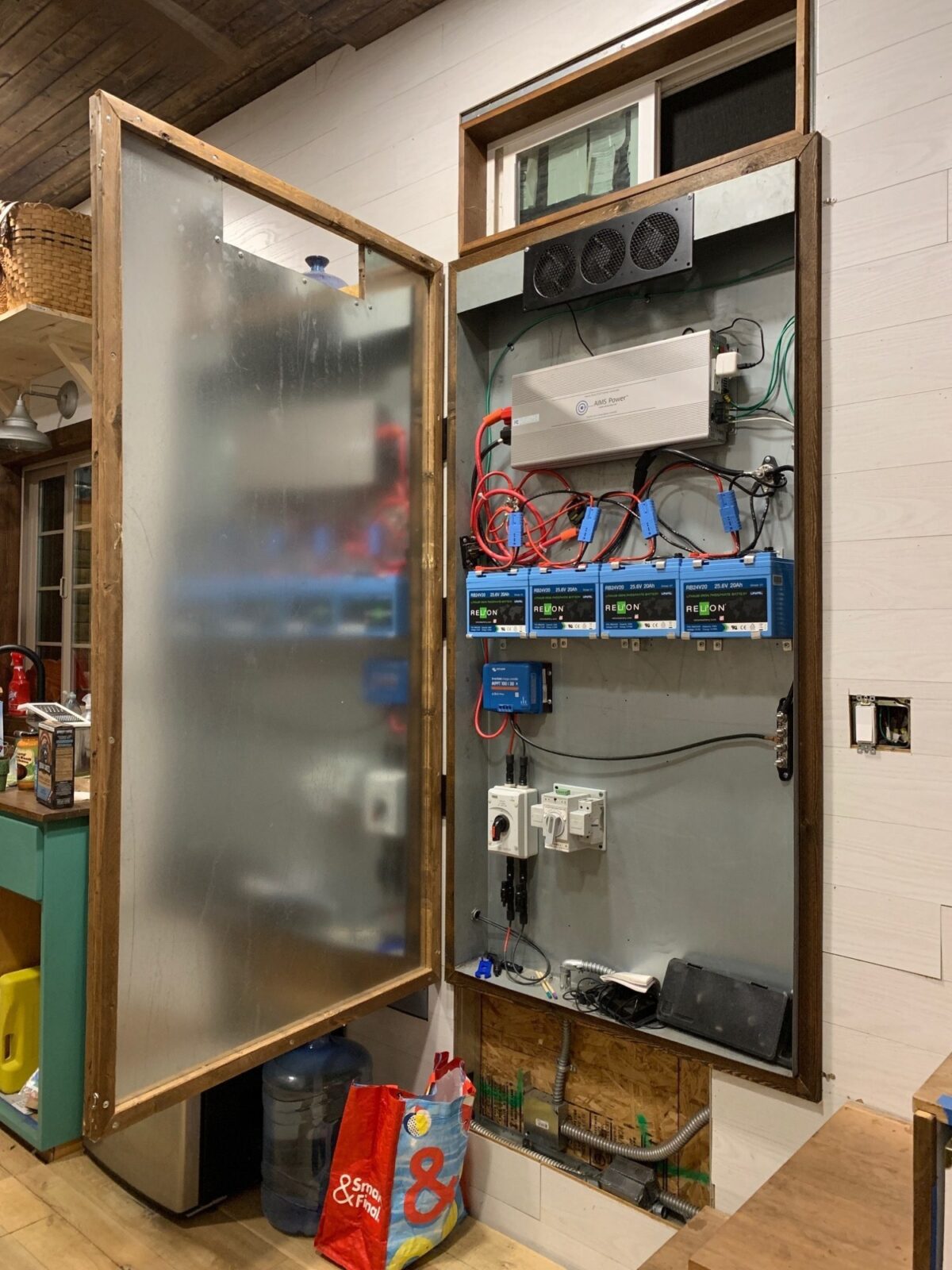 Did you have to substantially limit your energy use?
Matt: "Honestly, not a ton. It's quite a powerful solar plus storage system we have. For example, in addition to powering standard appliances, lots of lighting, a washing machine and a fridge, it also powers a water pressurizer for the shower and sinks, an automated bike storage system, water tank meters and two transfer pumps. It even powers my hyperbaric chamber, which pumps in high altitude air to help with my triathlon training."
What would you tell a friend interested in living off grid in a tiny house?
Matt: "The energy system is key. I did a ton of research and comparisons before deciding. In the end, you really get what you pay for. I know some people who initially thought about using lead acid batteries because they're cheaper upfront, but do you really want to be sleeping next to that? It's better to make an investment in a safe, reliable system if it's going to be in your home, especially near your children. With RELiON batteries, you have no maintenance, no toxicity, and no noise like a generator."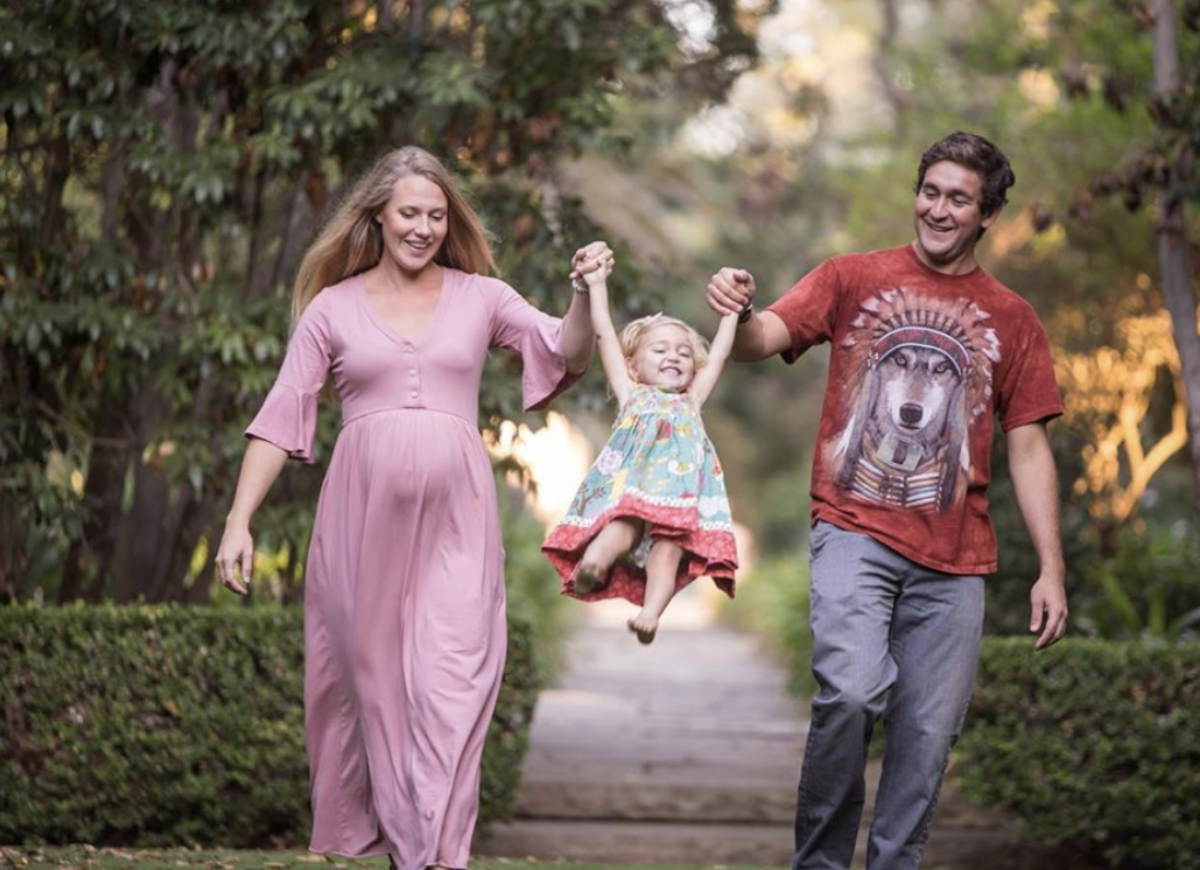 What's your favorite way to spend your free time?
Matt: "I'm at peace when I'm with my family and in nature. We love to visit the countless National Parks the U.S. has to offer. I also love biking, swimming and running and continually improving on past records. My family and I have found that we have a lot more time to enjoy life now that we're not spending so much time maintaining a much larger house and a yard."
Follow Matt on his journey at http://mattheworganista.com/ and on Instagram @mattheworganista.