To close out the year we are highlighting one of our 1% for the Planet nonprofit partners Kula Project. Kula Project is a nonprofit working to eradicate poverty through the development of entrepreneurs in Rwanda's coffee communities. Kula's unique approach involves a 15-month business fellowship that provides industry training, business investment, and life and leadership skills. We caught up with Lindsay Holben, Kula Projects Director of Impact to learn more about their mission and where they see themselves as an organization in the next few years.
How did the Kula Project get started?
Kula Project began with the belief that poverty was not a lack of money but a lack of opportunity, and if organizations could invest in the ideas and businesses of people living in poverty, together, they could change the future for generations to come. Our Founders, James Sasson, and Sarah Buchanan, set out to do just that, but the first two years brought so many failures and hard lessons. It wasn't until January of 2014 that we started to get a grasp on what we were trying to do and how we were going to do it.
Sarah and James spent a month in Rwanda listening and learning from these incredible people that had survived things we couldn't even imagine to be true, and we knew that Rwanda was the place we were supposed to be. We made the decision to complete and then close our (failing) projects in Kenya, Swaziland, and Jamaica, and focused all of our efforts on this tiny, beautiful country in the heart of Africa. Since then, Kula has worked solely in Rwanda alongside the most remarkable women.
How do you select the communities where you work?
We're committed to working in coffee-growing communities within Rwanda, particularly those who have been under-resourced in the past. We work under an agreement with the Ministry of Agriculture of Rwanda, and in relationship with local leaders to identify communities in need of support, communities that often tend to be very rural and beyond the reach of traditional assistance. From there, our field teams begin building relationships and trust within the community and conduct surveys to effectively understand individual and household needs, capabilities, challenges, and dreams for the future.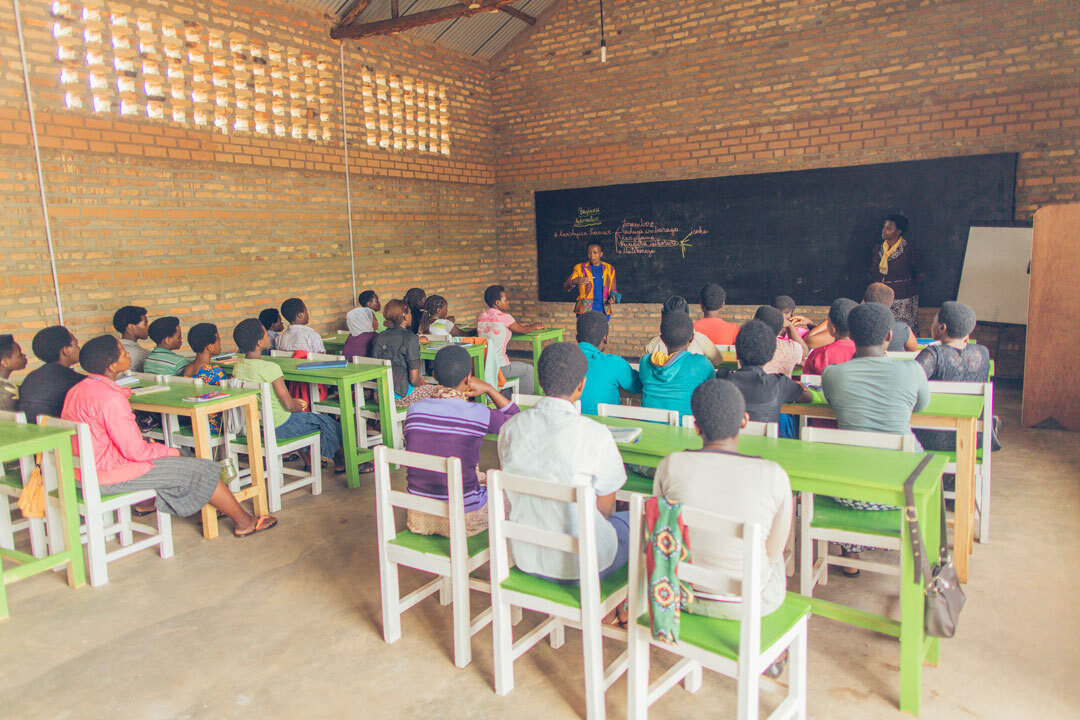 Tell us how you go about developing entrepreneurs? What's the process?
The 15-month Kula Fellowship Program is our way of combining all the best practices we've learned into one holistic, cohesive training platform to develop entrepreneurs in coffee and artisanship. When Fellows join our program, they are provided with a combination of material support, consistent group training, and 1-on-1 personal mentorship. The materials — things like additional coffee trees and farming tools for farmers, and sewing machines, thread, and fabric for women's center students — boost their ability to perform in their current work. Group training takes them through a holistic curriculum of topics ranging from self-esteem, household action plans, and personal health and nutrition, to financial literacy and budgeting, market analysis, and business plan composition. Alongside every step of the way, 1-on-1 mentorship is the backbone and heartbeat of it all, with our mentors providing relational care and support to contextualize the training topics and encourage each Fellow along their journey. At the end of the program, we hold a business plan competition, a 'shark tank'-style contest in which the winners are awarded substantial monetary grants to bolster and support their current business or to launch a new one. Upon graduation, Fellows have been equipped with the tools, training, and personal support needed to continue on a path of internal and financial growth.
Why is it so important to focus on the women in these communities?
We firmly believe that when you invest in a woman, you empower a community. Historically women have been under-valued and under-represented in business ventures and family decision-making in the communities we work with. While often burdened with many responsibilities and hard labor for their families, women in coffee-growing communities often have proportionately little voice in crafting a vision and plan forward. As a country, Rwanda has taken great strides to change this cultural norm, from initiatives to increase women in government positions at all levels to actively recruiting women to work in law enforcement and business. Nonetheless, there is still much to be done in building gender equity, especially in rural contexts. We believe strongly in this work, as well as the benefits that are typically seen in families sharing decision-making responsibilities — namely a greater balance, increased investment into family interests, and more emphasis placed on children's education.
Can you tell us about the new women's center that RELiON is sponsoring?
The new Women's Center will be a brand new vocational training center for women in the Rusasa community in the Northern Province of Rwanda. Through this center, hundreds of women from this community, who have either had to drop out of school or are in need of income-generating activities outside of the coffee harvest season, will have access to intensive tailoring and personal development skills training and investment, equipping them with all they need to build their own businesses and, eventually, change the narrative of what their lives can be.
At its core will be the training hall with a capacity for 40-50 students per fellowship to learn tailoring skills behind their sewing machines. Inside the center will be office space for Kula staff and a kitchen used to prepare daily lunch for the women, while outside there will be covered patios for outdoor training and group meetings. Throughout the campus will be small spaces interwoven amidst the natural eucalyptus trees and topography of the site, providing comfortable areas for staff to hold 1-on-1 meetings with Fellows. Overall, through the building of this center in partnership with RELiON, we aim to create a safe, nurturing space where students can learn, grow, and dream for the future.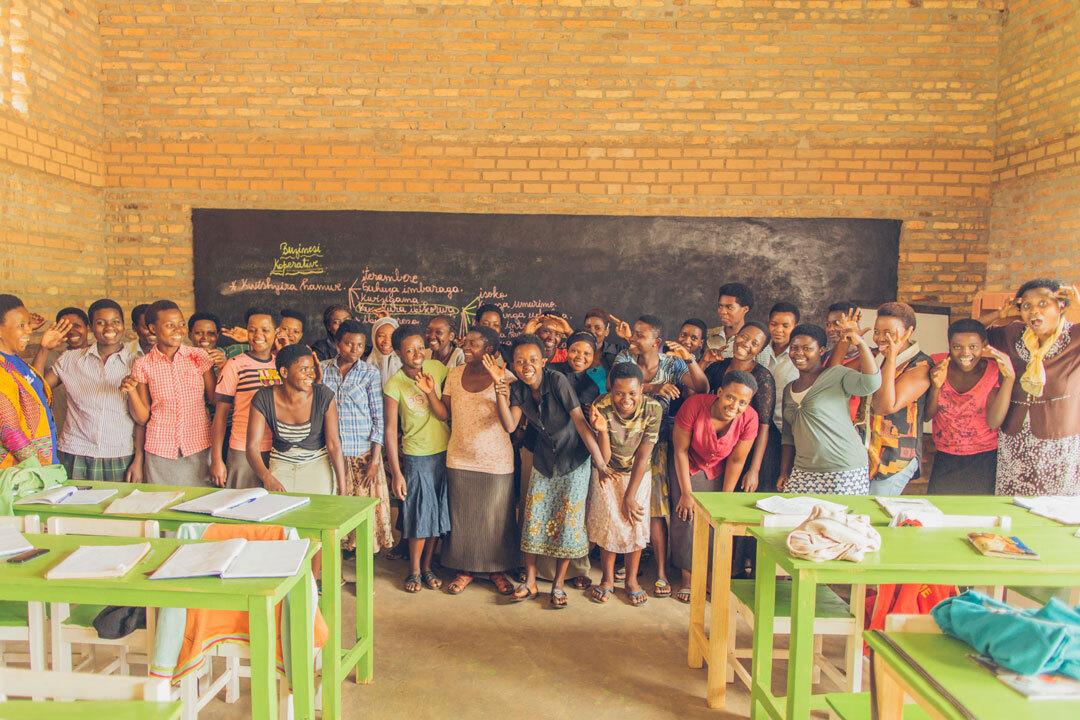 Is there a standout moment for you during your work at Kula?
While there are countless standout moments that come to mind, two stand out the most. The first would be the inaugural full Fellowship graduation we held in 2019. It was the culmination of two years of planning, dreaming, training, growing, hiring, and trying — our team had expanded quickly from 4 to 15, we had taken on multiple new activities for the first time, and had committed ourselves to the process of working with individuals, each with their own unique backgrounds, challenges, and goals, to help them achieve their dreams. The process, of course, wasn't without its stumbles and learning moments, but when we held our first graduation of 390 fellows, it was an extremely meaningful moment for the team overall and for each of the hopes represented among the group.
Secondly, beginning to operate our own coffee washing station (the infrastructure of processing coffee cherries into exportable coffee) and starting to pay farmers directly for their coffee harvest, was a very full-circle moment, realizing that we were now standing alongside farmers in every aspect of their work, from the planting and tending to trees, to their selling and exporting. They were ecstatic to be paid a good price for their harvest, and we were thrilled to be further in the trenches with them in the coffee story.
How has COVID19 impacted your organization over the last year and a half?
While there have been some big challenges we've faced in the last year and a half, we are so grateful that we've been able to continue our work amidst the pandemic and support our fellows strongly through those challenges. Most of our financial partners have been able to remain steady during this time, and some have even allocated specific funds to COVID-relief measures, allowing us to provide emergency food and health items in the communities where we work during the height of lockdown measures when many people were out of work. Otherwise, while our administrative teams have definitely shifted to more remote work and fewer gatherings, the majority of our field teams' work with Fellows has been able to continue with proper safety measures. Additionally, while we were forced to delay a bit, we were still able to graduate a Fellowship term at the end of 2020 and begin a new one early this year.
We have definitely become more nimble throughout it all, focusing on the most important aspects of our processes and functioning at a high level despite a backdrop of uncertainty. We have also learned numerous lessons through these setbacks, namely that sometimes, the needs of your community do not always align with your organizational project plans. Sometimes, you have to pivot, adjust, and respond in more helpful ways. While we believe that it is incredibly important to follow through with promised program initiatives, it is also just as important to be aware of real-time circumstances and challenges that might supersede those initiatives. Through this, our team has learned how to listen and respond, and how to increase our resourcefulness, flexibility, and resilience.
Thankfully, Rwanda began its vaccination campaign slowly this year due to a lack of availability, but since receiving many more doses in August things have changed greatly and we look forward to that continuing.
Can you tell us about Kula coffee?
For the first many years of our operations in Rwanda, we focused fully on farmer support, without any intention to venture into the processing and selling of coffee. We're so grateful we started this way, learning so much about farmers' realities and their relationship with the greater production process. In 2019, we decided to take the leap into processing and exporting, as it felt so clearly to be the next step in supporting farmers not just on the ground, but in bringing their product to customers. Rwanda produces some of the best coffee in the world, but unfortunately, its farmers tend to receive the smallest piece of the supply chain profits, with so many players along the way keeping margin. Our aim is to simplify this process as much as possible and to bring high-quality specialty coffee to the market along with the stories of its farmers — returning the benefits to the communities where it's grown.
What are some ways that other people can get involved with Kula Project?
Well the easiest, and arguably most enjoyable way, is to buy Kula Coffee! We currently have single-origin coffee available from the 3 regions in which we work, as well as a Village to Village blend of the three, and a special Holiday blend for the season. We're obviously biased, but we absolutely love our coffee. And if you know of a cafe, co-working space, or organization that should serve our coffee, we're always looking for wholesale partners!
Beyond that, we are so grateful for partners like RELiON who have given financially to support our work, and we are so thankful for any donation, large and small, from companies and individuals alike. You can shop our coffee at www.kulaproject.org/shop and donate at www.kulaproject.org/donate. We are so proud to support Kula Project and its mission to eradicate poverty.