In honor of World Food Day on October 16, we're highlighting one of our 1% for the Planet nonprofit partners Food Forward. Food Forward is a food recovery program based in Los Angeles that focuses on getting the surplus of fresh fruit and produce to those who need it most. This is crucial work since almost 40 million tons of food are discarded in the US each year. Before COVID-19 around 35 million people across America suffered from food insecurity and this number has increased due to the employment drop during the pandemic. Food Forward is working to address both issues by taking perfectly good produce that is about to be thrown away and getting it to people unable to secure food for themselves. We caught up with Celia Cody-Carrese, Food Forward's Outreach & Communications Coordinator to learn more about their mission and where they see themselves as an organization in the next few years.
How was Food Forward created?
"Food Forward was created in 2009 when our Founder & CEO, Rick Nahmias, noticed ripe fruit dropping to the ground while on walks with his dog. He realized the vast amount of wasted fruit he saw in his own neighborhood could become a steady source of nutrition for people experiencing food insecurity. With only two volunteers and a single backyard, over 800 pounds of tangerines were rescued in Food Forward's first harvests. All the fruit was donated to a local food pantry, where it was a hit with the staff and clients, who often have limited access to fresh fruits and vegetables. It was clear that this was a needed resource, and there was an abundance of surplus fruit in Los Angeles and a group of volunteers excited to get their hands dirty once again. So, our win-win model of preventing food waste and supporting communities with fresh produce was born!"
How does Food Forward's food recovery program work? Who receives the food that is recovered?
"Food Forward operates programs recovering fresh fruits and vegetables from many sources and connects that surplus to hunger relief organizations—which range from large food banks to affordable housing developments to community fridges. The fresh produce donated to Food Forward from fruit trees, farmer's markets, and wholesale produce sellers is donated, 100% free of charge, to over 350 organizations in Southern California and across the region, many of whom donate to additional food programs in their communities. These organizations provide access to free food for people experiencing food insecurity—some are open to all, and some work with specific populations, including children, seniors, immigrants, veterans, unhoused individuals, farmworkers, and more.
Our Backyard Harvest program sends volunteers to the homes of people with fruit trees who want to donate their surplus. We also harvest large public and private orchards, farms, and even a community garden. Once the fruit is picked, it's donated to one or more hunger relief organizations within the area.
Our Farmers Market Recovery program is also volunteer-led and operates at farmer's markets in both Los Angeles and Ventura counties. Volunteer "Glean Team Leaders" canvass the market to ask vendors if they have surplus produce to donate. The vendors are given boxes to fill with kale, peaches, squash, citrus, and more, which are then donated to local hunger relief organizations.
Lastly, our Wholesale Produce Recovery program operates with a team of staff who coordinate large-scale donations of fruits and vegetables from wholesale produce sellers. They recover this produce from the Los Angeles Wholesale Produce Market in Downtown LA, which is the largest market of its kind by volume in North America, as well as from farms and distributors from the Central Valley to the border. Our team brings truckloads of produce to our warehouse, the Produce Pit Stop, and from there it is donated to one of our high-capacity partner organizations. We also operate a distribution hub there called "The Sprout," which serves small-to-medium sized organizations that can accommodate smaller loads of produce."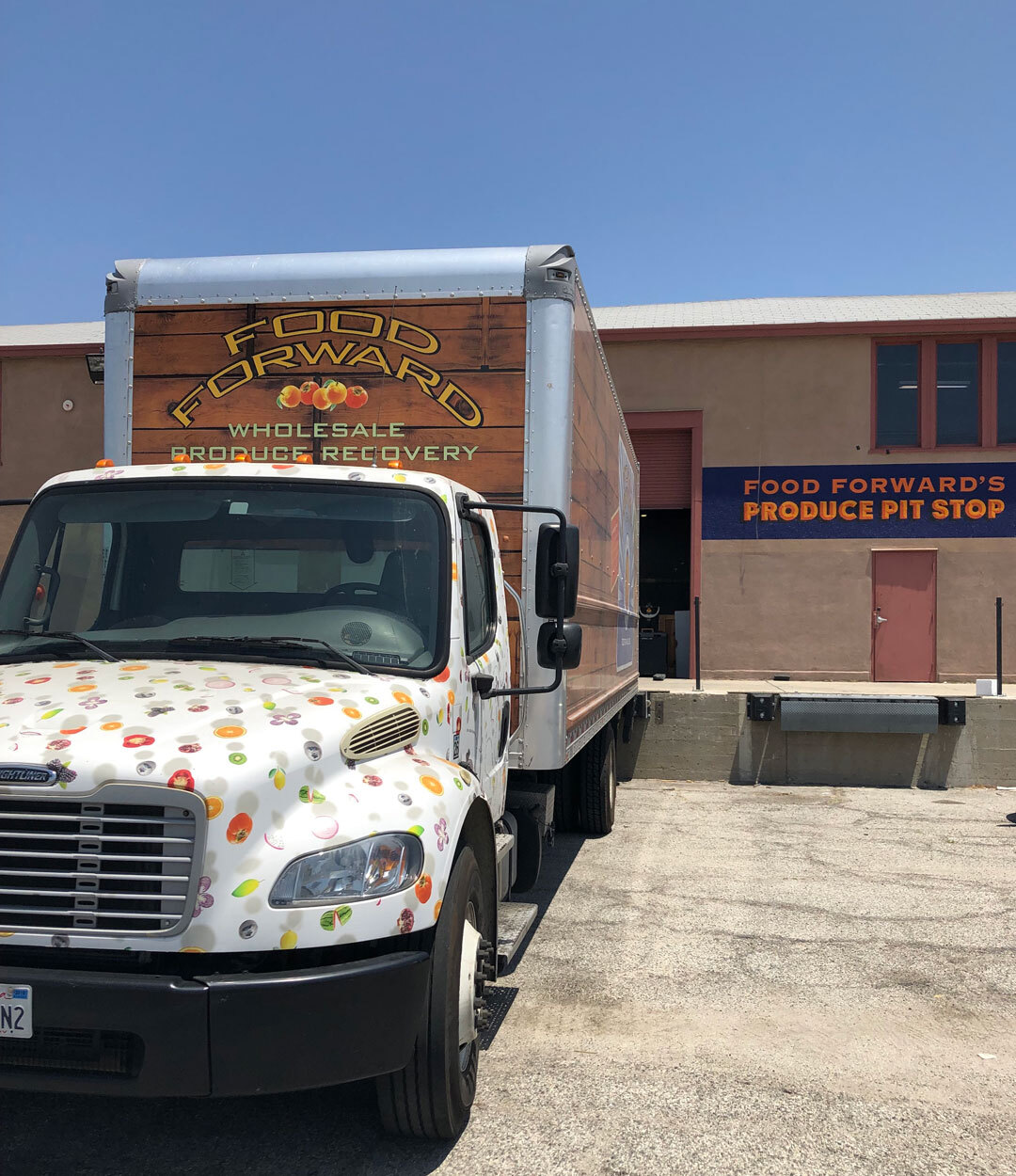 Can you speak on the food security crisis in America right now?
"Data collected prior to the pandemic showed that 10.5% of all Americans experienced food insecurity in 2019—meaning they didn't have regular access to enough good, healthy, and affordable food. Since food insecurity is primarily driven by poverty and socio-economic status, the onset of the COVID-19 pandemic and related lockdowns, which left many people unable to work, greatly exacerbated the issue. We all remember seeing lines of cars snaking for miles to receive food assistance and reports of food banks running out of food. Among our hunger relief partners, many reported that the need for their services had increased by up to four times. During the pandemic, food insecurity spiked to 25% in the state of California and throughout Los Angeles County—and while that number is lower now, food insecurity remains a pressing issue in our communities."
Why did Food Forward join 1% for the Planet? What have you experienced as a result of your membership?
"Joining 1% for the Planet was a no-brainer for us since there was a clear values alignment. Beyond feeding people, Food Forward's work creates a big win for the planet, since food waste is responsible for 8% of global greenhouse gases. By donating surplus food to people who can use it, we're able to divert it from landfills where it would create methane emissions. So as folks passionate about preventing climate change, we're very grateful for the opportunity to participate in 1% for the Planet. It's been a really fantastic way to connect with partners who share our same vision and values, like RELiON! It's also been a great way to introduce our work to a broader audience of people who are interested in helping reduce their environmental footprint."
Did the global pandemic change how/where Food Forward works?
"The pandemic definitely made our work more relevant and important than ever. More than fundamentally changing anything, we found ways to scale up our work to better meet the need of our partners. That ranged from redeploying and hiring new staff, to expanding the footprint of our Produce Pit Stop warehouse, to opening The Sprout. We added 160 new hunger relief agency partners in 2020 alone. And we managed to recover and donate more produce than ever before—62 million pounds last year, double than our impact in 2019!"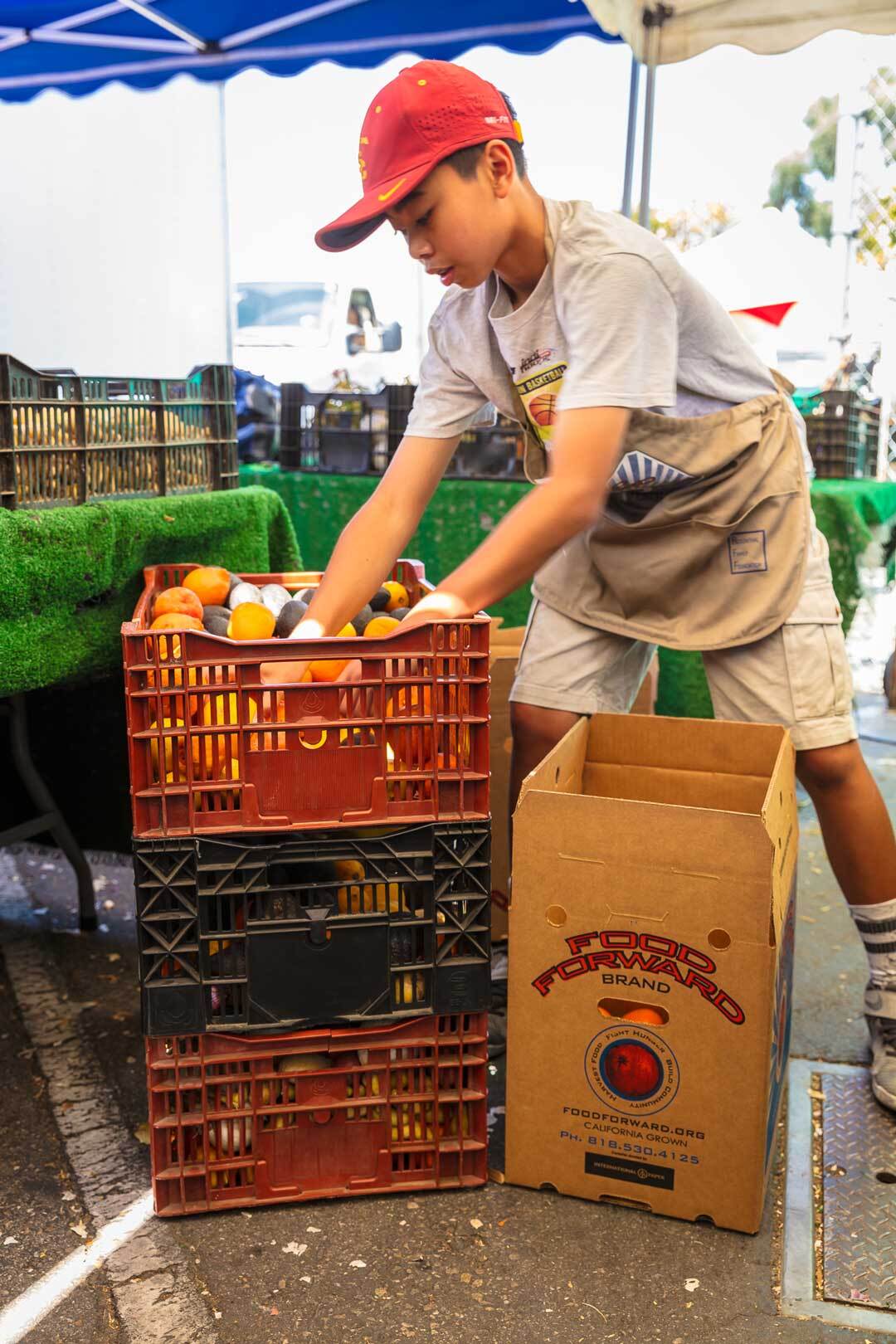 What are Food Forward's goals for the next year? Where do you see the organization in 5 years?
"In the next year, our primary goal is to continue serving our hunger relief agency partners with consistency. There is no shortage of surplus food in our food system, so we hope to rescue more produce by deepening our current relationships and making new relationships with produce donors. We hope that we will be on our way to recovery from COVID in 2022, but we know that either way we are still far from living in a country where everyone has access to fresh fruits and vegetables.
In five years, we hope to still be doing what we're doing, but bigger and better! We are currently the largest urban gleaning organization on the West Coast, and our goal is to continue to recover and donate the abundance around us. We are always looking for ways to build more efficiency into our operations—currently, our organizational cost to recover and donate a pound of produce is 7 cents. And lastly, we will continue to educate people about the flaws in our food system, and model food recovery as a solution to both food waste and food insecurity."
Tell us more about your big annual event - the Spring Melt!
"The Spring Melt is our annual fundraiser—it's an opportunity for us to gather together with friends new and old. It's definitely not your typical non-profit gala—in fact, we sometimes call it our "anti-gala." Before COVID, it was like a food festival, with lots of local chefs providing small plates, anchored by grilled cheese from local restaurant Clementine.
During COVID we transitioned it to a virtual event, and we think we've been able to keep the same spirit that the Spring Melt has. This year, we shared videos about our work, and invited our community to participate in an online auction and follow along with activities at home. We were thrilled to have RELiON join us for our virtual Spring Melt this year and help us get the word out about reducing food waste and distributing surplus food! Whether it's virtual or in-person, the Spring Melt is a time for us to celebrate the fact that we can share the abundance, and take a moment to recognize our community of volunteers, donors, partners, and sponsors who make our work possible."
What are some ways people can get involved if they aren't in California?
"We are active online—so follow us on Instagram, Twitter, and Facebook! We frequently share updates on our work, tips to reduce your food waste, and articles about the food system. But we also encourage folks to check out other food recovery and gleaning organizations in their community. We have a resource on our website with some organizations in other parts of the country! And of course, folks can always support our work with a financial donation, which really helps us sustain our work and recover greater quantities of produce."
What are some things people can do to help their own communities?
"We really believe everyone can do something to make their local food system more sustainable and equitable! Earlier this year, we put together a resource that breaks down the work we do as a food recovery organization into different guides. We hope it helps folks who are interested in doing food recovery in their own communities, especially if there's no organization already doing that work. Beyond food recovery, there are lots of ways to get involved with the issues of food waste and food insecurity! You can take steps to reduce your food waste at home (we have tips for that too!), like composting and meal planning. You can volunteer at local food pantries or mutual aid groups to help distribute food to people in your community. And just learning more about where your food comes from and supporting local food farmers and producers is so important."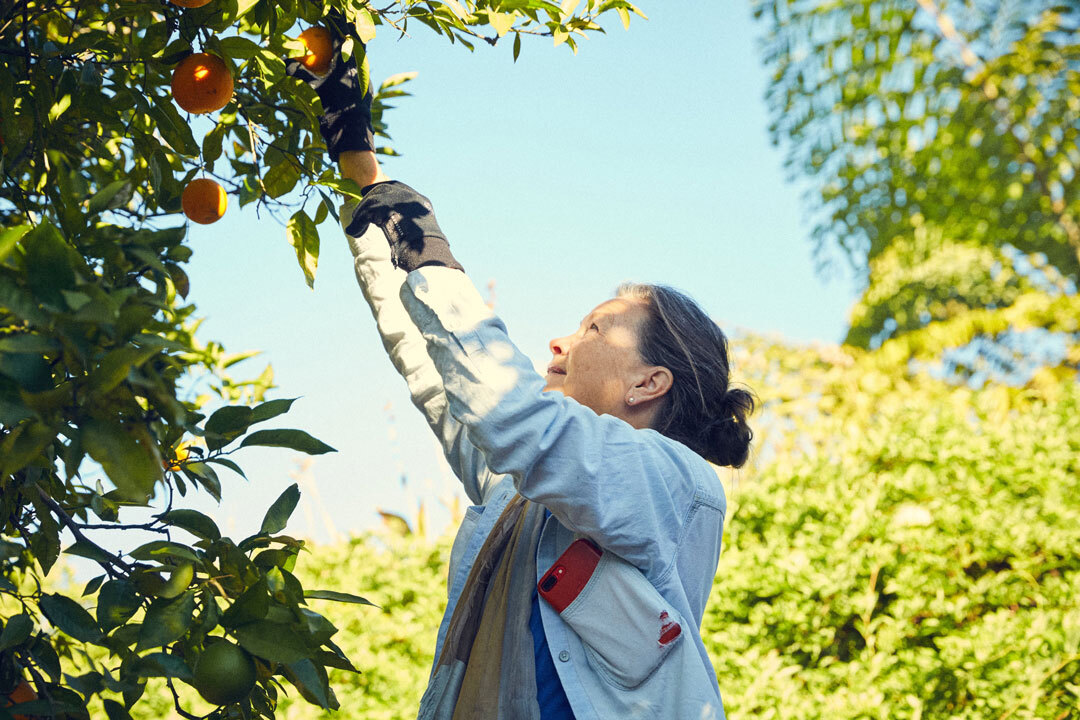 RELiON is proud to support Food Forward and their mission to reduce food waste and increase access to fresh fruits and vegetables. To learn more about our partnership with Food Forward and the other nonprofits we support, visit our activism page.