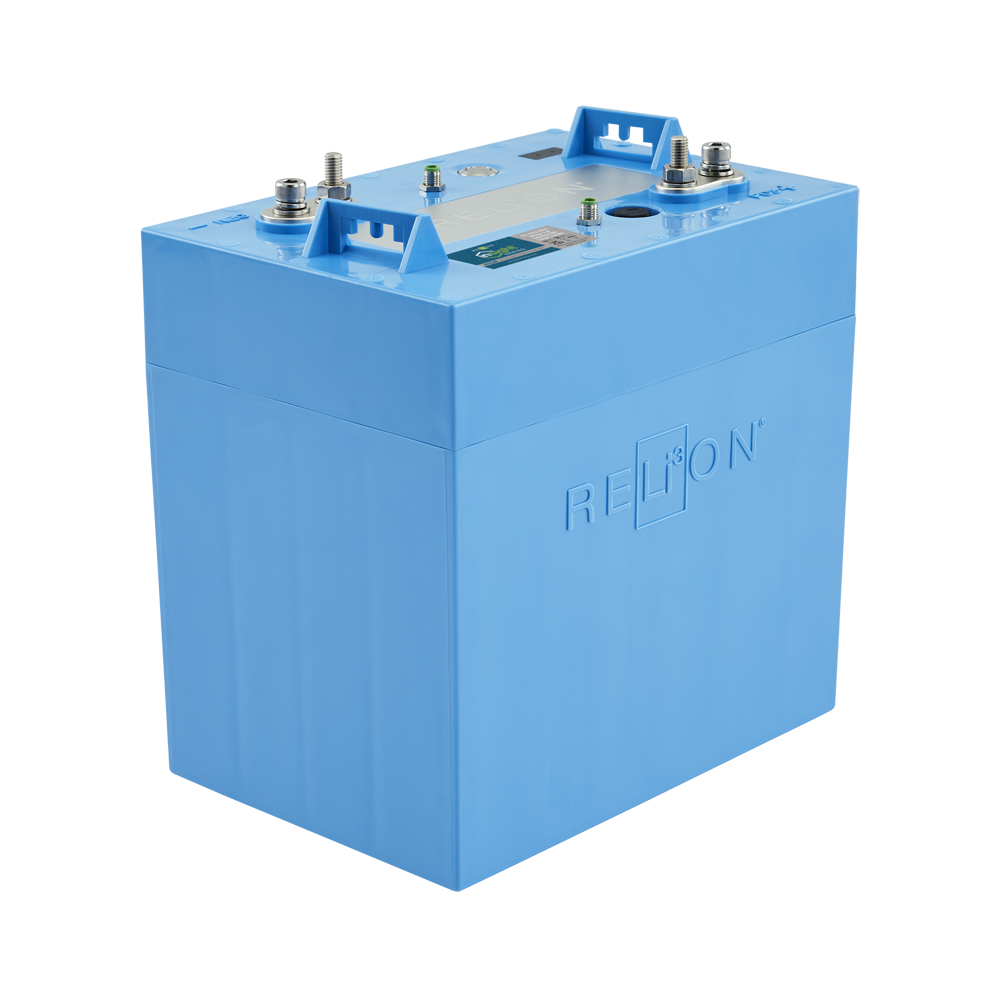 The InSight 12V and InSight 12V-LT lithium batteries offer boat and RV owners the ability to power multiple appliances for longer while living off the grid. No matter the season, this GC2 sized deep cycle battery performs. The InSight 12V-LT features our Low-Temperature technology, which makes it applicable in any environment. From its design, one-of-a-kind Battery Management System (BMS), and intuitive software, InSight Series batteries offer benefits not available in competitor products.
Game-Changing Capabilities
Whether you're on the road or off the grid, powering appliances is essential to your comfort. This 12V 120 Amp-hour powerhouse lithium battery is capable of 3,200 watts continuous (for two minutes) from a single battery and offers higher peak discharge, meaning you can run multiple appliances at the same time with just one battery and still have plenty of power left over. Knowing the maximum continuous discharge current is very important as you determine the needs of your specific application so you remain under the rating to prevent damage to your battery or loss of power. Built specifically to meet the power and energy requirements in RV and Marine deep-cycle battery applications, the InSight 12V battery delivers unbeatable dynamic power. Plus, all RELiON lithium batteries allow you to use 100% of their capacity, regardless of the rate of discharge.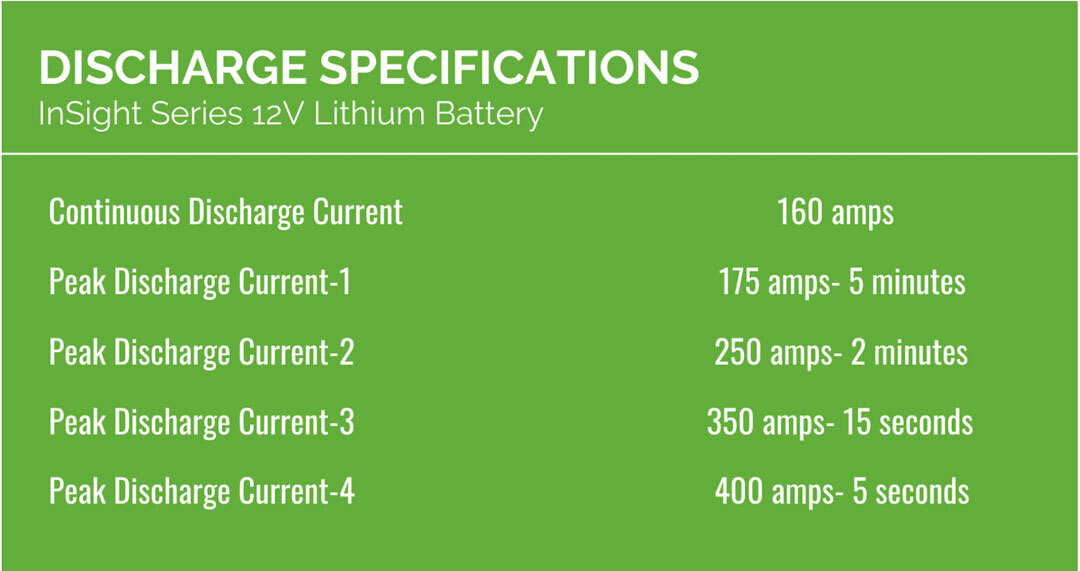 Featuring our Low-Temperature Series (LT) technology, the InSight 12V-LT battery can safely charge at temperatures down to -20°C (-4°F). The battery is self-sufficient, featuring technology that draws power from the charger itself. This reduces the hassle and enhances convenience by requiring no additional components. The entire process of heating and charging is completely seamless. Lastly, for those who are still using lead-acid batteries in low-temperature environments, this can create a solution.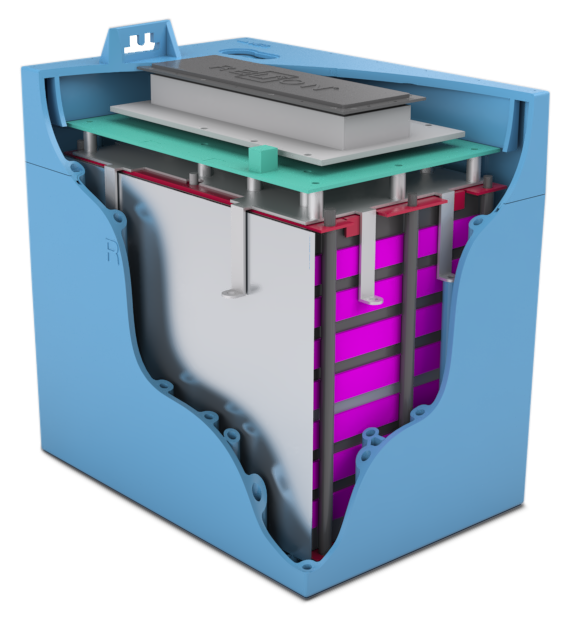 Next-Level Components
RELiON has excelled in quality standards for lithium batteries since 2014 and always strives to create new and innovative products. Our InSight Series batteries are IP67 rated and feature sophisticated components including an internal heat sink that prevents overheating and extends the life and quality of the battery. Additionally, our InSight batteries offer an elite Battery Management System. InSight's BMS hardware is entirely solid-state, there are no moving components. This makes the battery more durable and keeps the operations of the battery much smoother. Sometimes under abrupt conditions, traditional lithium batteries with electromechanical components will have little hiccups. InSight's hardware eliminates those, as does the software. The BMS not only can calculate the state of charge and health but additionally, provide precision balancing within the battery and between batteries in a parallel system without the need for charging batteries individually.
Easy Set-Up and Installation
Like the rest of our InSight Series, we did not want anyone to have to change anything about their application other than their batteries. The most difficult part of the installation is removing your heavy lead-acid batteries. However, this isn't an issue for this lightweight battery. The 12V is a standard GC2 size and weighs only 34.4 lbs., making it a convenient drop-in replacement for lead acid with easy installation to get the capacity needed. This allows for uncomplicated connections and no heavy lifting. They're also scalable, making it easier to provide increased power and energy. To get 240Ah connect two 12V InSight batteries, if you want 360Ah connect three, and so on. You can connect up to ten 12V InSight batteries (up to 1200Ah) as needed. InSight batteries are connected in parallel (up to 10) which means you have the freedom and flexibility to use the right number of batteries for your setup. These batteries are only to be used in a 12V system and cannot be connected in series.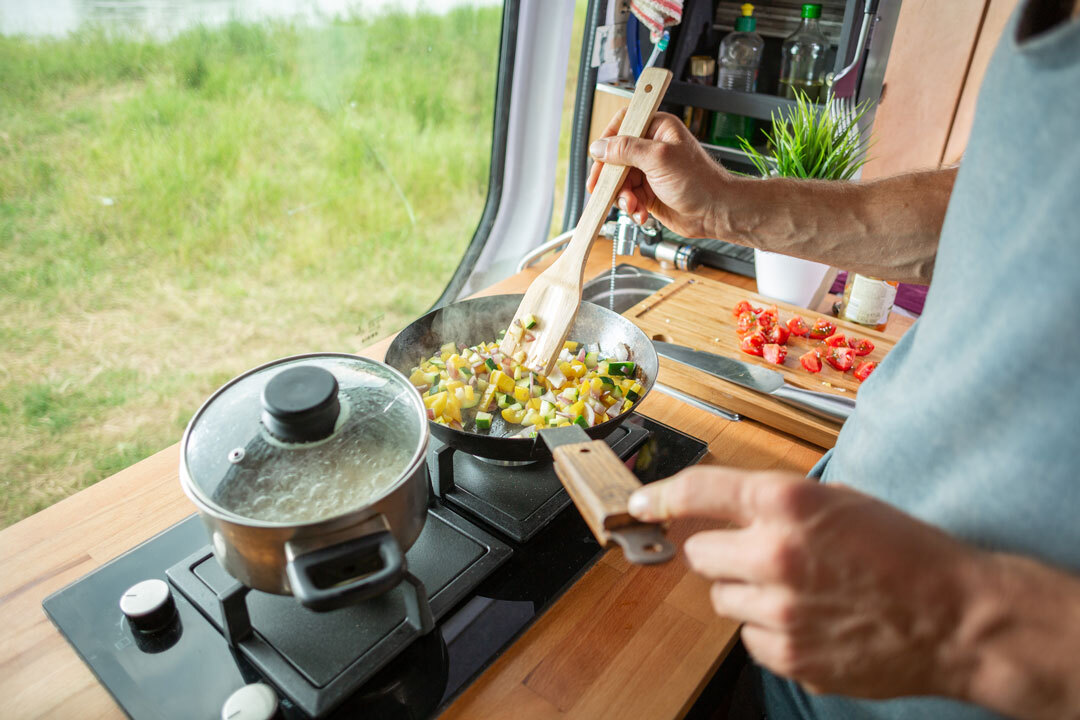 With innovative features like Low-Temperature technology, the ability to power multiple appliances at once, an intelligent Battery Management System, higher peak discharge, and standard size, the InSight 12V is unlike any other battery on the market. From powering the essentials to the non-essentials, the InSight 12V allows you to disconnect further from the grid, powering electronics longer and connecting to shore powerless. This innovative solution gives you a convenient, long-term, and worry-free power source. To learn more about how to calculate your energy needs and find the optimal battery for your application and usage, visit our Lithium Battery Selector Tool. If you have additional questions about how to upgrade your setup to our InSight 12V contact a RELiON team member for more information.